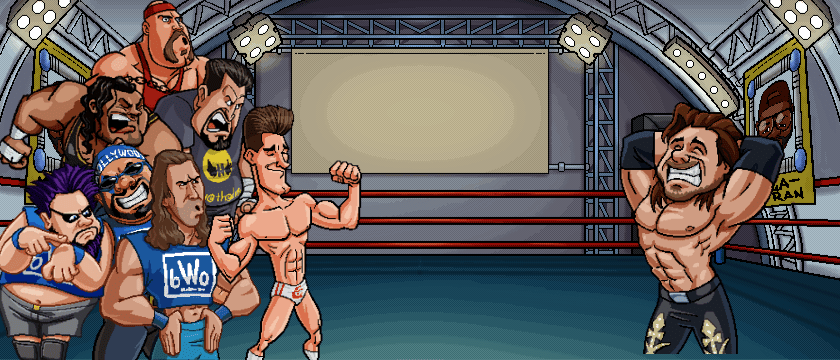 RetroMania Wrestling is the official sequel to the highly popular WrestleFest Arcade Game. The game offers a short and to-the-point story mode where you take control of Johnny Retro AKA John Morrison, AKA Johnny Nitro, AKA Johnny Mundo (Did I miss any aliases?) who has just recovered from having both of his legs broken by Zack Sabre Jr.
On this page, we have a complete RetroMania Story Mode guide, along with the full list of matches you will encounter during the mode.
RetroMania Chapter I: Stevie Richards Fitness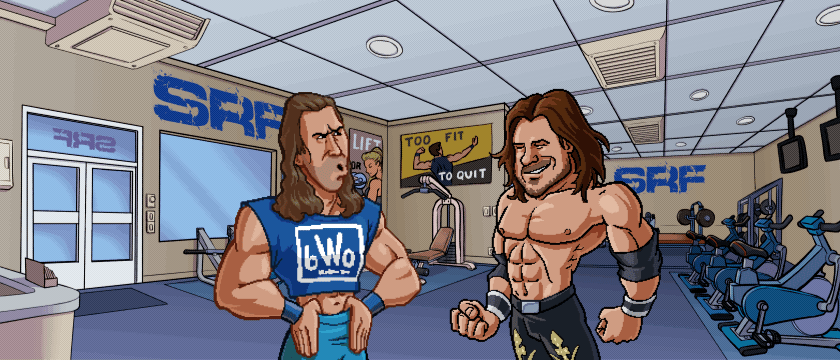 Match 1: This is more of a tutorial than a match as you work with Stevie Richards and the game teaches you the basic attacks and grapples.
Match 2: Johnny Retro vs. The Blue Meanie
Cut Scene: After the match with Meanie, you will have the opportunity to join the Blue world Order or betray Stevie and Meanie and remain a solo act. I chose to remain solo, so I assume the story and matches change depending on which option you choose.
Match 3: Johnny Retro and Stevie Richards vs. Hollywood Nova and Tommy Dreamer
Match 4: Johnny Retro vs. Stevie Richards
RetroMania Chapter II: House Of Hardcore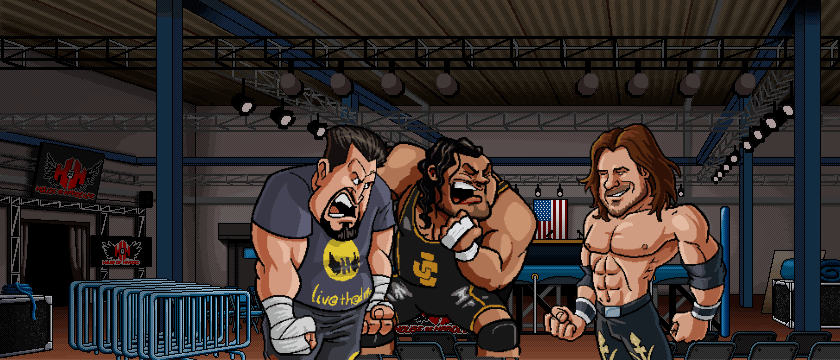 Match 5: Johnny Retro vs. Jeff Cobb
Cut Scene: Tommy Dreamer congratulates you on your win over Cobb then informs you that Stevie Richards and The Blue Meanie showed up and are demanding to face you. Retro requests a handicap match but Tommy declines, instead teaming you up with Jeff Cobb.
Match 6: Johnny Retro and Jeff Cobb vs. Stevie Richards and The Blue Meanie
Cut Scene: Retro and Dreamer have an argument over Johnny wanting a title shot and Dreamer feeling as though he hadn't earned it, he then puts you in a Falls Count Anywhere Match against Nova.
Match 7: Johnny Retro vs. Hollywood Nova in a Falls Count Anywhere
Cut Scene: Again, Dreamer and Retro are at odds over broken promises and this leads to Tommy reaching his breaking point with Retro and making a steel cage match between himself and Johnny.
Match 8: Johnny Retro vs. Tommy Dreamer Steel Cage Match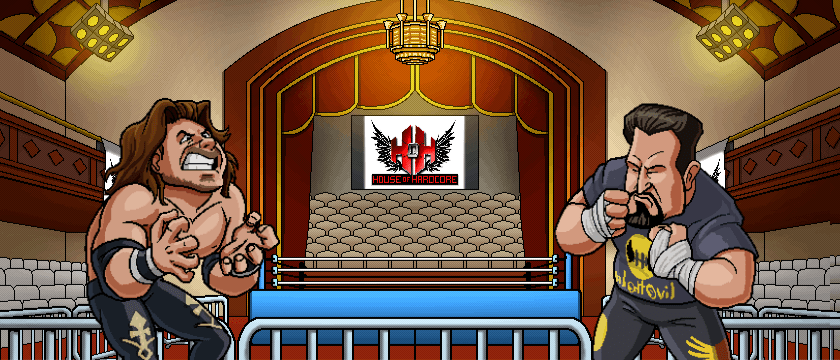 Cut Scene: After defeating, Tommy, you are given the option to cut a promo saying that you plan to win the House Of Hardcore Championship and never return to New York or cut a promo burying Tommy Dreamer once and for all. I chose to talk about the title. Zack attacks you and hospitalizes you once more.
RetroMania Chapter III: World Tour Revenge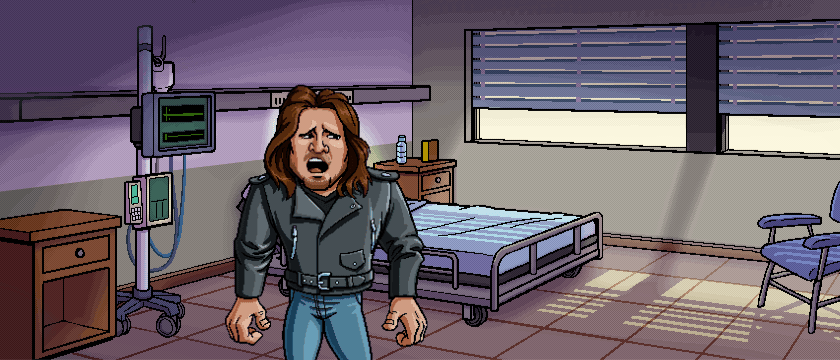 After waking up in the hospital two days later, Johnny decides he no longer wants the House of Hardcore title, instead opting to go after Zack Sabre Jr for revenge for both of the attacks he had gotten from him.
Cut Scene: After arriving in, London, Johnny meets up with Jeff Cobb and together they decide that it is time to take out Zack Sabre Jr. You are then confronted by Hollywood Nova, who has since denounced the Blue World Order and has aligned himself with ZBJ. You also find out that Nova has some serious back-up in the form of Nikita Koloff.
Match 9: Johnny Retro and Jeff Cobb vs. Hollywood Nova and Nikita Koloff
Cut Scene: After the match, you are confronted by Nikita Koloff who challenges you to face him one on one.
Match 10: Johnny Retro vs. Nikita Koloff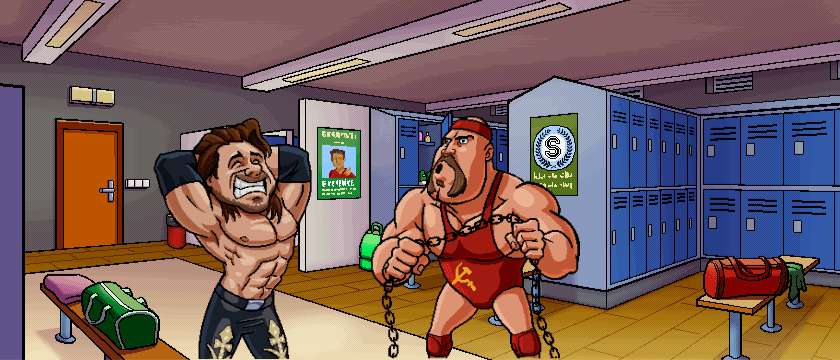 Cut Scene: Backstage, you talk with Dreamer who just helped you and Cobb fend off ZBJ, Nikita, and Nova. You can choose to bury the hatchet with Tommy or refuse to forgive him, I chose to bury the hatchet, and this led to an incredibly challenging six-man tag-match.
Match 11: Johnny Retro, Tommy Dreamer and Jeff Cobb vs. Hollywood Nova, Nikita Koloff and Zack Sabre Jr.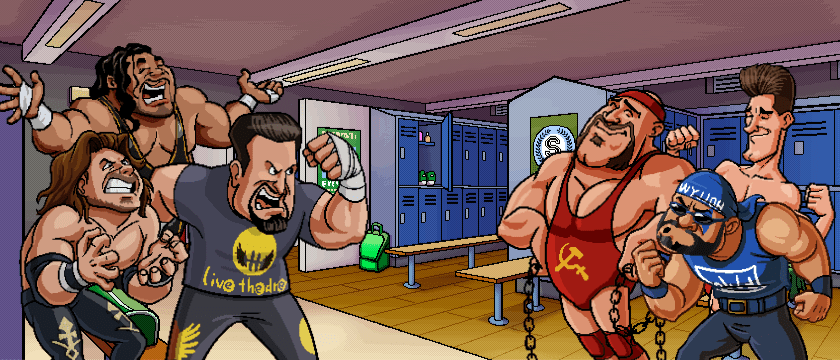 Cut Scene: After the match, you will have a backstage altercation with Zack Sabre Jr. Basically he tells you that the Road Warriors are coming out of retirement and he wants you two to put the past behind you to enter the tag team tournament where the winners will face Hawk and Animal. Depending on what option you choose, you will either face Zack Sabre Jr. One on One or enter the tag team tournament.
Match 12: Johnny Retro vs Zack Sabre Jr.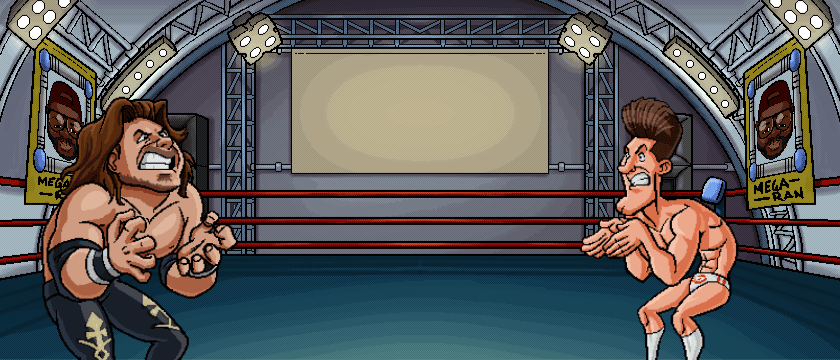 Credits: After defeating ZBJ you are shown a brief cut scene of Hawk and Animal riding on motorcycles before the ending credits rolled. This was just the path I chose, the game does at various points give you 2 different options and allows you to make your own story.
Final Thoughts
This was fairly easy to complete, I did so in about 2 hours and that is with really struggling with the six-man tag team match. The matches are fun and are typically no longer than 3 minutes making this among the fastest story modes in wrestling games.
Since you were Johnny Retro the dialogue was tailored towards his persona, so it did not have those awkward moments that you get in WWE games where the responses don't match the character you've created. Overall, this was a fun, easy experience and one I think a vast majority of players will find fun.
RetroMania Story Mode Rating: 6.5 / 10