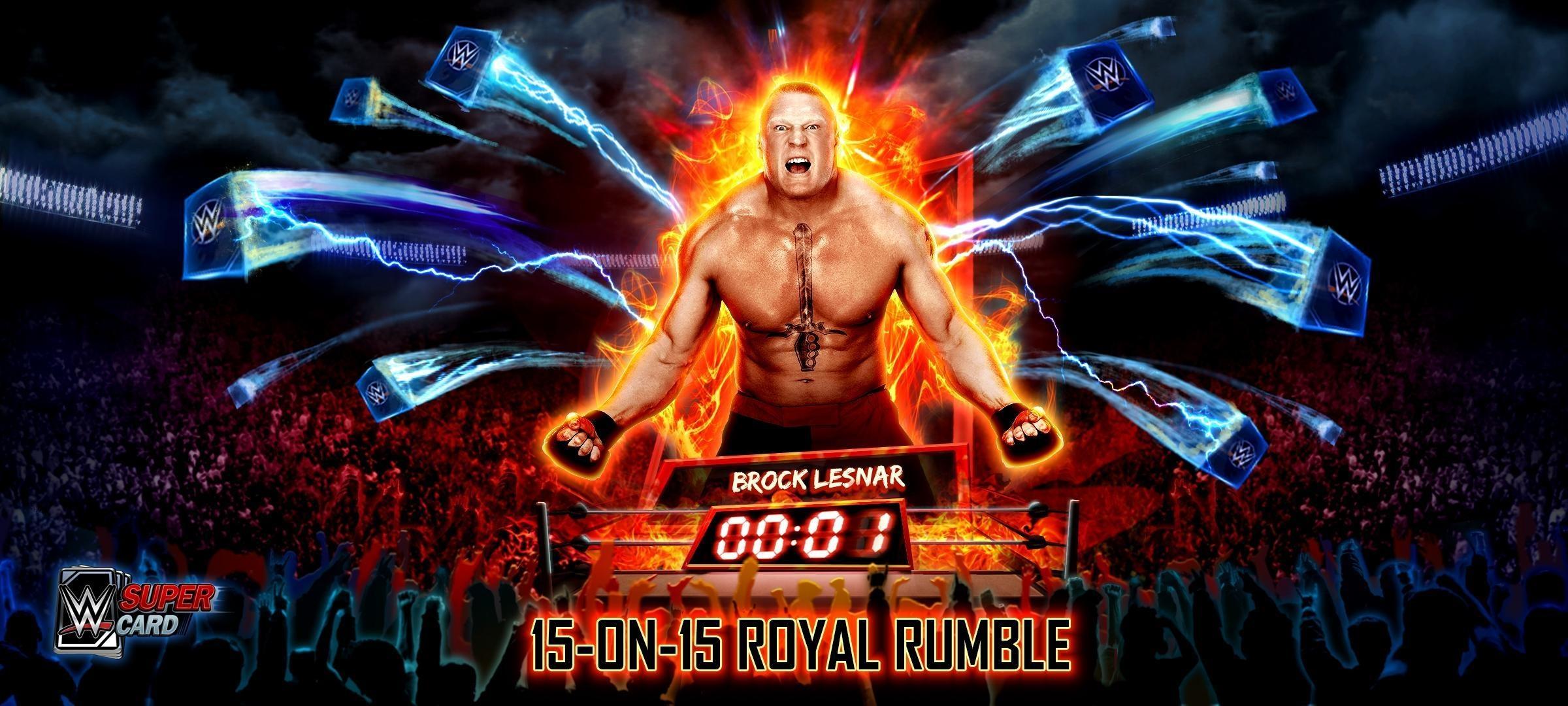 WWE SuperCard Season 3, which is available on Nov. 16, is introducing yet another new dynamic that will absolutely shake things up: Royal Rumble!
Royal Rumble is a 15-card on 15-card extravaganza where you battle another player to have the last card standing in the ring. In each round, you and your opponent play cards to battle. If you own the ring, you sacrifice a card to pick the type of match (Speed, Power, Toughness or Charisma) that'll unfold. If you aren't currently holding down the ring, you play a card to go up against opponent's card. If your opponent doesn't pick up an advantageous match type, he or she will lose the ring and your card will enter as the new victor.
Holding the ring for a full round earns you one point. Having the last card standing gives you three points. The player with the most points wins, but there is a catch: ring-holder attributes drain as they go against new opponents.
Picking which card to sacrifice if you're holding the ring, or which card to use in battle if you're trying to get into it, introduces some interesting decisions. For instance, if your opponent has an Ultimate card, you may want to whittle it down with a weaker card before storming the ring. The same goes for sacrificing a card; do you play your strongest card for a match type you think you'll win or do you willingly lose the ring in a bold gamble that your strong card will be able to take over your opponent's card in the next round?
Find out more about the new WWE SuperCard mode here and download the game free of charge on the App Store for iOS devices, as well as the Google Play Store and Amazon Appstore for Android devices.