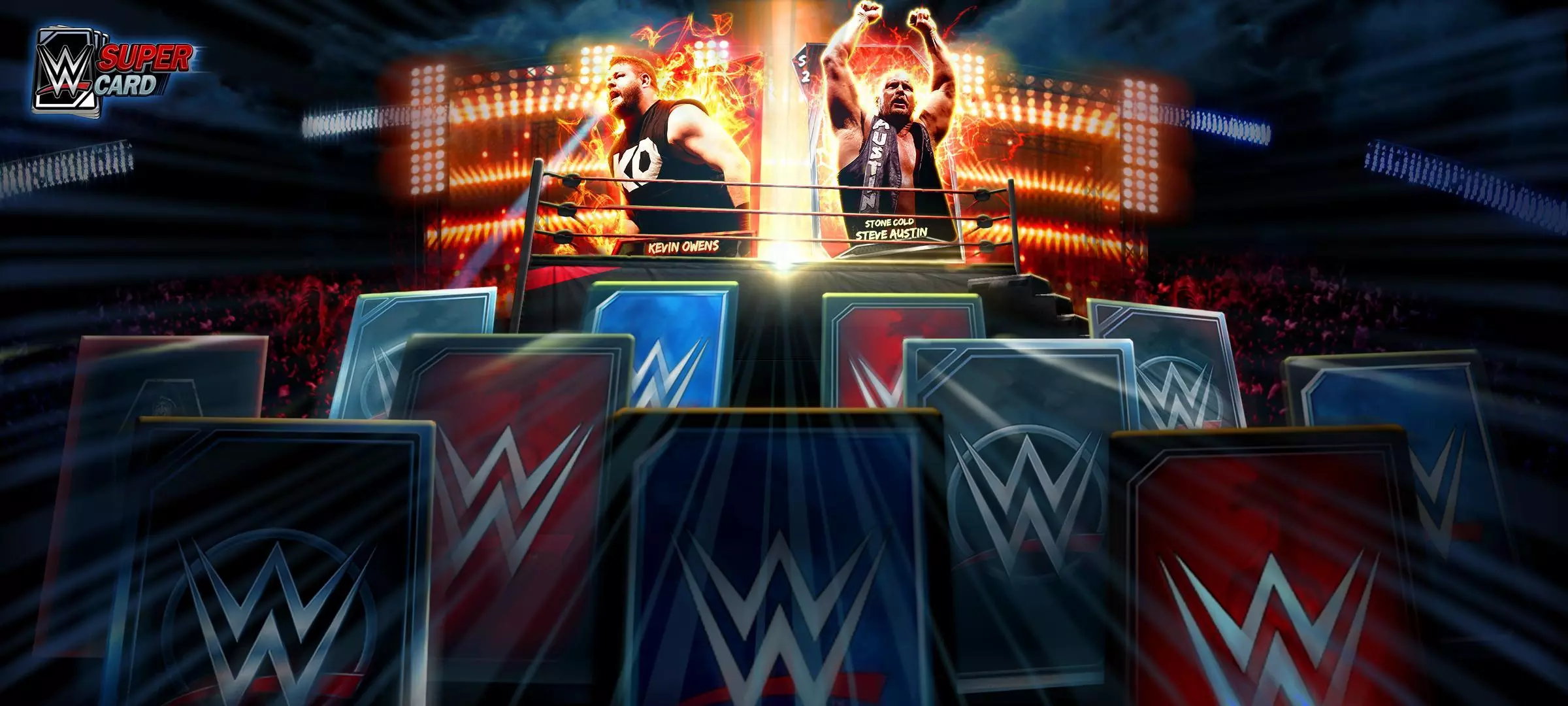 WWE SuperCard, the company's collectible card-battling game, will increase its extensive content offering in its third season. WWE SuperCard Season 3 will sport two new modes that will focus on inclusivity, competition and synergy. The popular game, which is developed by Cat Daddy Games, is introducing Wild Mode and Ranked Mode to the game this season, with each bringing its own unique elements to the overall SuperCard experience:
Wild Mode
At its core, Wild Mode is an evolution of Exhibition Mode. Exhibition Mode has been a staple of the WWE SuperCard main menu. In Season 3, Exhibition will transition to Wild Mode, which will become the new destination to try out interesting card combinations.
Wild Mode lets you use all your cards, together, in open competition. To put it another way, you can use Season 1, Season 2 and Season 3 cards in the same hand in any combination.
Much like its predecessor, Wild Mode will feature AI opponents with actual user-created decks, and it's going to keep all of the action at the same fast pace.
Ranked Mode
Ranked Mode is an entirely new mode that allows you to battle other players in real-time. Both players have a six-card deck of WWE Superstars — four male and two female. When a matchup is called, a player plays his or her card. Then, the other player plays his or her card. The best card wins … and so on.
This all goes down in a live player-vs-player environment where you have a limited amount of time to pick your card and then see the action unfold in the ring.
As you play Ranked Mode, you'll accumulate Trophies. The amount of Trophies depends on your opponent's deck strength. If you lose, you'll also lose Trophies based on that strength. Your Trophy amount is displayed on a leaderboard. You can view global rankings anytime, in addition to your rank and the rankings within your Team.
At the end of every month, the top players in the game will be rewarded with Credits.
Find out more about the new WWE SuperCard modes here and download the game free of charge on the App Store for iOS devices, as well as the Google Play Store and Amazon Appstore for Android devices.