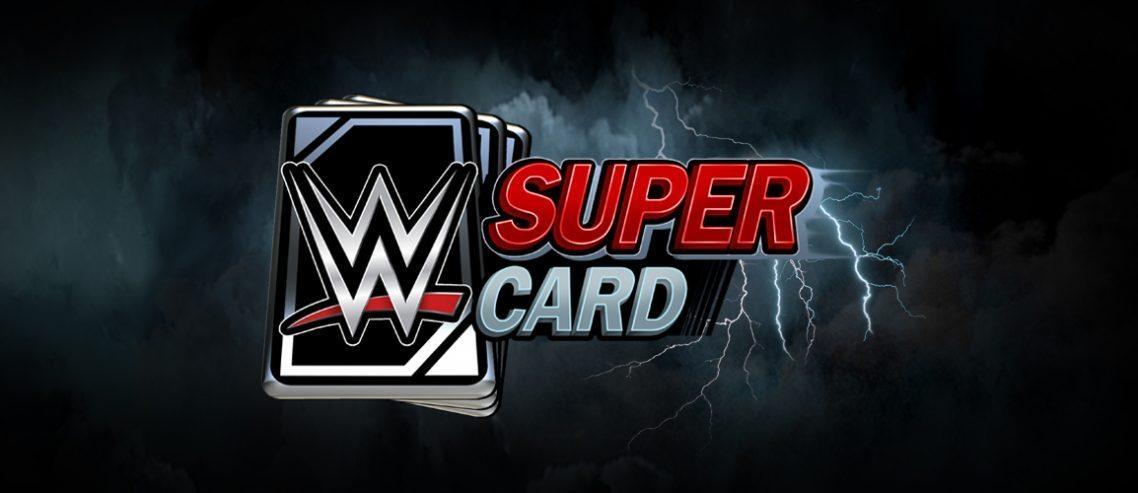 2K today announced that WWE® SuperCard, the Company's action-packed collectible card-battling game, will increase its extensive content offering via WWE® SuperCard – Season 3. Featuring the series' first real-time gameplay mode, three new card tiers and an increased roster of WWE and NXT Superstars, along with new ways to compete and engage with others from around the world, WWE SuperCard – Season 3 is currently in development for release in November 2016. The update will be available as a downloadable update free of charge on the App Store for iOS devices, including iPhone®, iPad® and iPod touch®, as well as the Google Play Store and Amazon Appstore for Android™ devices.
WWE SuperCard has exceeded 11 million global downloads since its release in August 2014 and holds an average rating of 4/5 stars on the App Store, as well as a 4.2/5 rating on Google Play**. Currently offering players more than 900 cards in active play, with each card representing one of 10 different rarity levels, the game encourages players to build teams of WWE Superstars and Legends, as well as NXT Superstars, train them to full potential, battle in various match types and test their luck in fast-paced tournament action. In addition, players can enhance their free-to-play experience through purchase of individual card packs.
"WWE SuperCard continues raising the bar for delivering compelling WWE content in an engaging, competitive and accessible way," said Harley Howe, Co-Studio Head at Cat Daddy Games. "We significantly value feedback from fans and critics, and we've worked hard to create exciting new experiences this fall across Season 3's brand new tiers, gameplay modes and more."
WWE SuperCard – Season 3 features will include the following:
RANKED / PVP MODE – Battle players from around the world for the top slot in a new monthly leaderboard for prestige and awards;
NEW CARD TIERS – Access three new card tiers and compete for more than 100 new cards. As previously announced, Season 3 tiers will stack on top of Season 2 foundations.
ROYAL RUMBLE – Pit 15 cards against 15 of an opponent's cards in a brand new, real-time gameplay mode in a battle to see the last card standing;
SEASON 2 CARDS TRANSITION – Retain Season 2 cards for play in all Season 3 game modes (Money in the Bank, Ring Domination, People's Champion Challenge, King of the Ring, and Road to Glory are all carrying over to S3)
SEASON 1 LEGACY CARDS – Retain Season 1 cards through their transition to Legacy cards in Season 3, with the cards available for play in the game's new Wild Mode feature;
WILD MODE – Use both active and legacy cards to compete against opponents and gain more active cards.
Developed by Cat Daddy Games in conjunction with Visual Concepts, both 2K studios, WWE SuperCard is available now to download free of charge on the App Store for iOS devices, the Google Play Store, and the Amazon Appstore for Android devices. WWE SuperCard supports iOS 7.0 or later for iOS devices, including iPhone, iPad and iPad touch, as well as supports Android 2.3 and up for Android devices