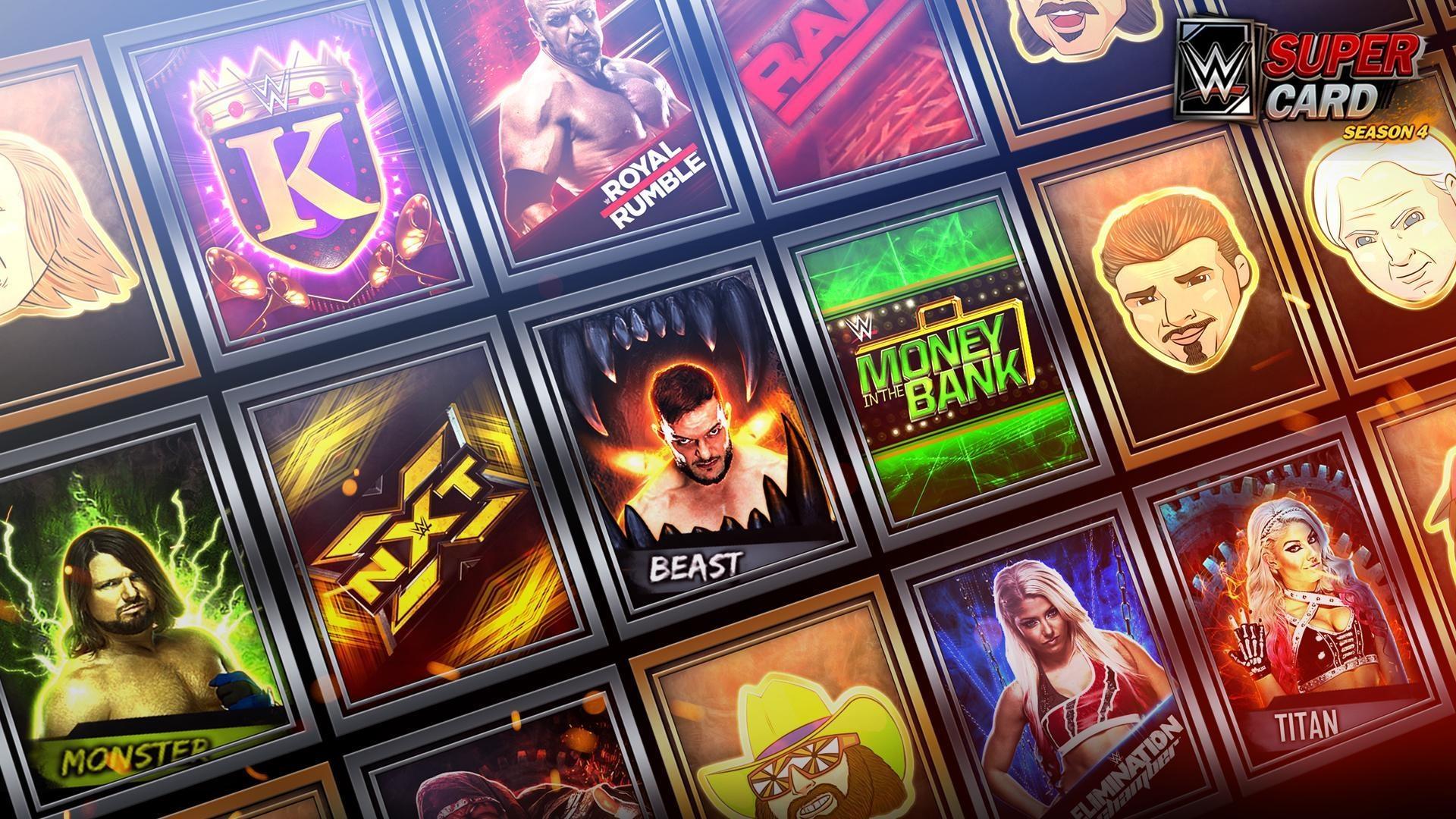 2K today provided a features recap and announced additional details for WWE SuperCard – Season 4, the action-packed collectible card-battling game with more than 15 million downloads to date. The latest season of the popular game will be available beginning today for free download on iOS and Android devices.

The latest season features new modes and improvements, such as:
Includes a new unified leaderboard and league system for PvP game modes. Players earn competitive points for every match won and based on final leaderboard standing at the end of the League. The Elimination Chamber joins War (previously Ranked Mode) and Royal Rumble in the PvP rotation and is the first mode in WWE SuperCard history to use an all-female WWE Superstar deck;
Beast, Monster and Titan, along with an additional 250 new cards featuring a variety of WWE and NXT Superstars, WWE Legends and WWE Hall of Famers, including John Cena, Roman Reigns and Stone Cold Steve Austin. In addition, Season 4 also marks the debut of NXT Superstars Eric Young, Adam Cole and others;
Now including a new bracket structure and more rewards. Players will now battle in groups of eight during the 32-player tournament and earn rewards at each stage of advancement;
Additional Features
Complete daily Open Challenges to earn tickets by accomplishing new daily and event-based challenges. Tickets can be redeemed for powerful rewards;
Support Card animations have been added, so now players will be able to see when their Kendo Stick smacks an opposing Superstar across the head;
Environments are updated to include arenas themed toward Raw, SmackDown Live and NXT;
Attitudes are now usable in chat! Talk smack to your opponents with your favorite WWE Superstars in Attitude form;
Brand new animations for the game mode Money in the Bank – climb that ladder;
A unified deck editor, which puts all of your deck edit options in the same place and allows for easier training from the main menu;
And so much more!
WWE SuperCard Season 4 Launch Trailer