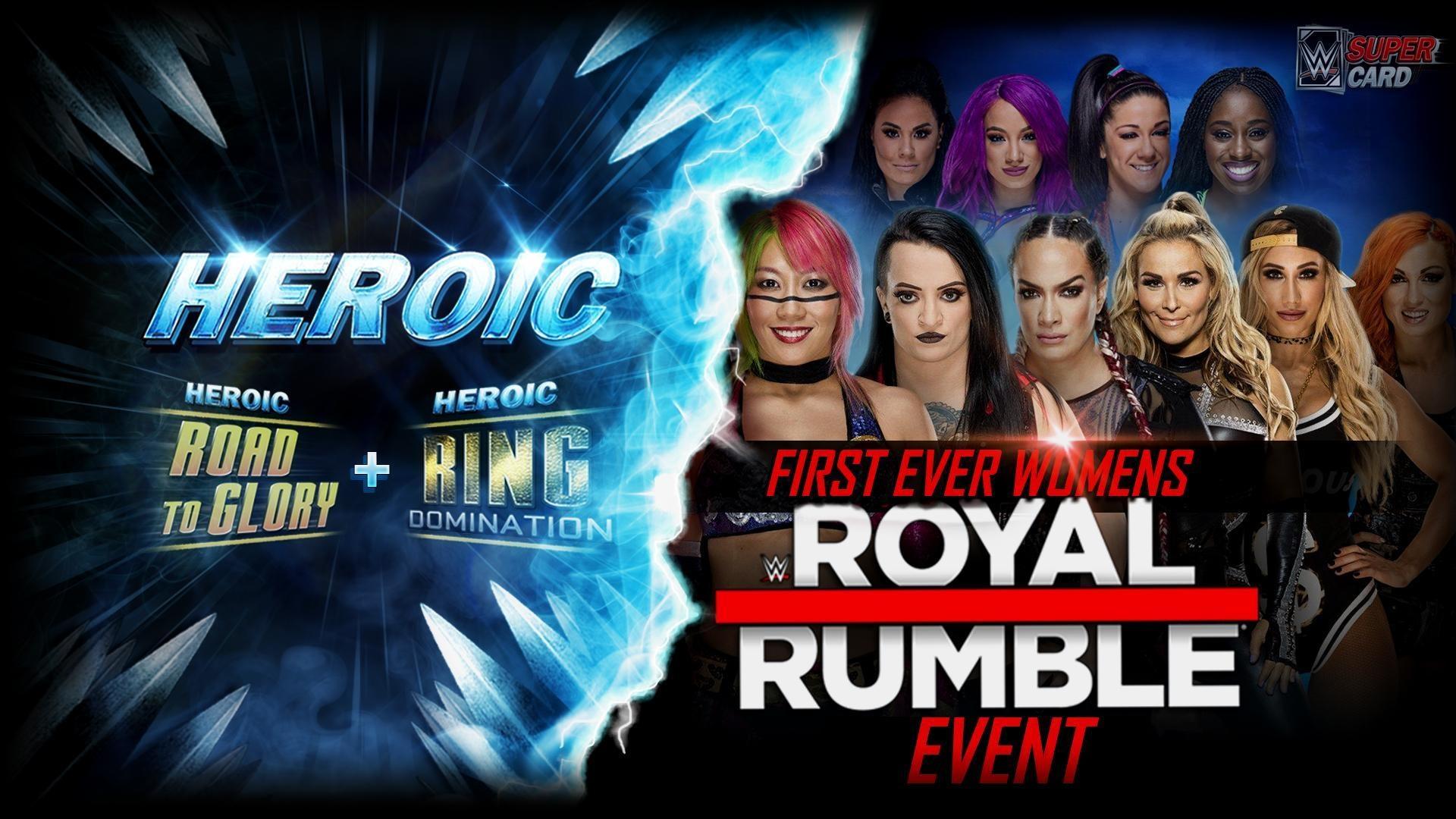 The WWE Universe now has two new ways to be heroes in the popular WWE SuperCard mobile game.
WWE and Cat Daddy Games delivered a major WWE SuperCard update this week that gives players two new forms of competition: Women's Royal Rumble mode and Heroic Events. The new update is available now to all WWE SuperCard players on iOS and Android.
With the all-new Heroic Events feature, players can trigger a unique version of the final match in solo Ring Domination or Road to Glory events. This unique version, called Heroic Events, offers a special version of the final match that rewards the victors with new in-game rewards and upgrades. Those rewards can include an exclusive Heroic card that cannot be purchased anywhere.
The latest WWE SuperCard update also introduces a Women's Royal Rumble mode to the weekly PvP rotation. This addition, which is an all-female version of WWE SuperCard's popular Royal Rumble mode, gives players a second chance to compete in PvP competition as their favorite female Superstars. The new mode follows in the footsteps of Elimination Chamber mode, which is also exclusive to female Superstars.