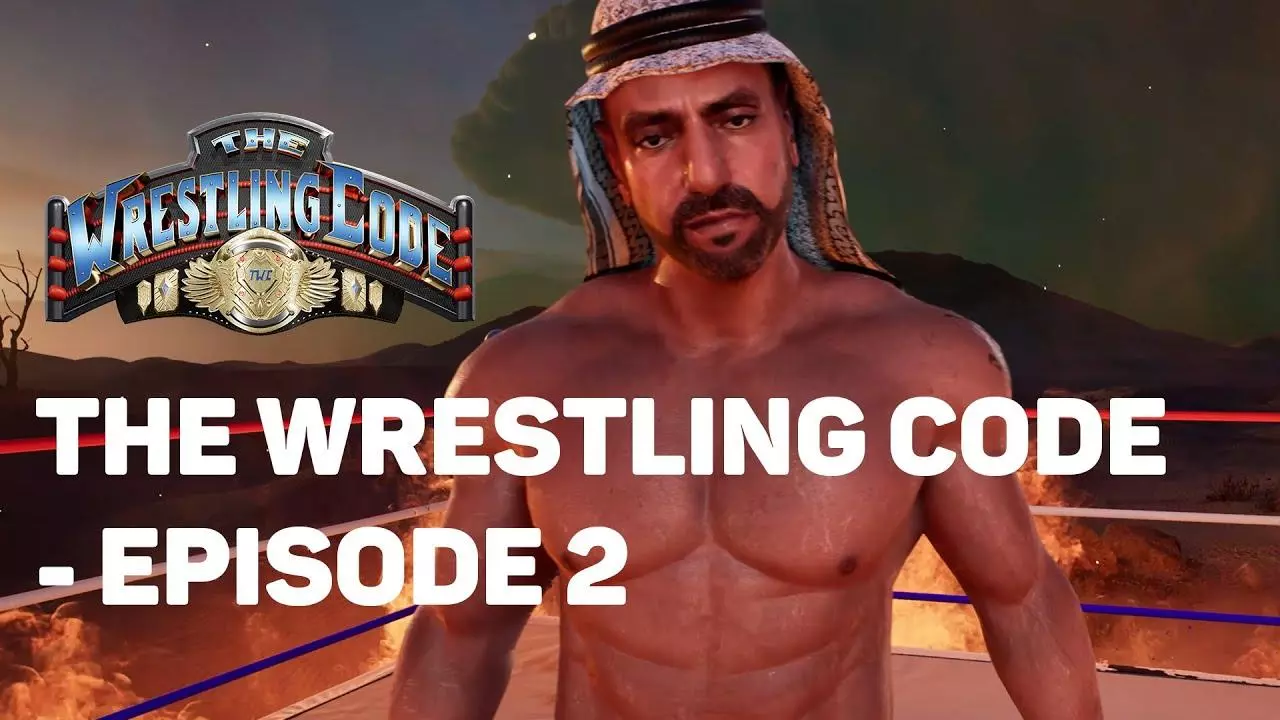 One of the games wrestling fans have been looking forward to is The Wrestling Code with the game having quite a stacked and diverse roster of talent from Kurt Angle to Simon Miller.
Most of these stars have been shown off via The Wrestling Code's Twitter Account over the past few months. But over the weekend we got the second episode of Wrestling Code alpha footage which revealed a new star that the fans were speculating for a while.
Wrestling Code New Star Revealed and Promo Trailer
The new star shown in the trailer turned out to be former WWE Superstar Muhammad Hassan who hasn't been in a wrestling video game since Smackdown vs. Raw 2006 back in 2005.
The trailer sees Hassan cutting a promo in the desert which has some references to his write-off at The Great American Bash 2005 like how he did everything he was told by the higher-ups and that he faced 16 years of exile since then.
Wrestling Code New Finisher Shown Off
During the video, we can see the first showing of a finisher used in Virtual Basement's engine as Hassan is shown applying his finisher (The Camel Clutch) to who appears to be Scott Steiner.
Wrestling Code Promo Behind The Scenes Images
Finally, to end, along with the new trailer, Virtual Basement also uploaded some images of Hassan in the mocap suit and a short video of him recording the promo from a local hotel room in New York.
Here is the Trailer for anyone interested in taking a look for themselves.
What do you guys think of Hassan's inclusion in The Wrestling Code?
Leave your comments down below and thanks for checking into The Smackdown Hotel.