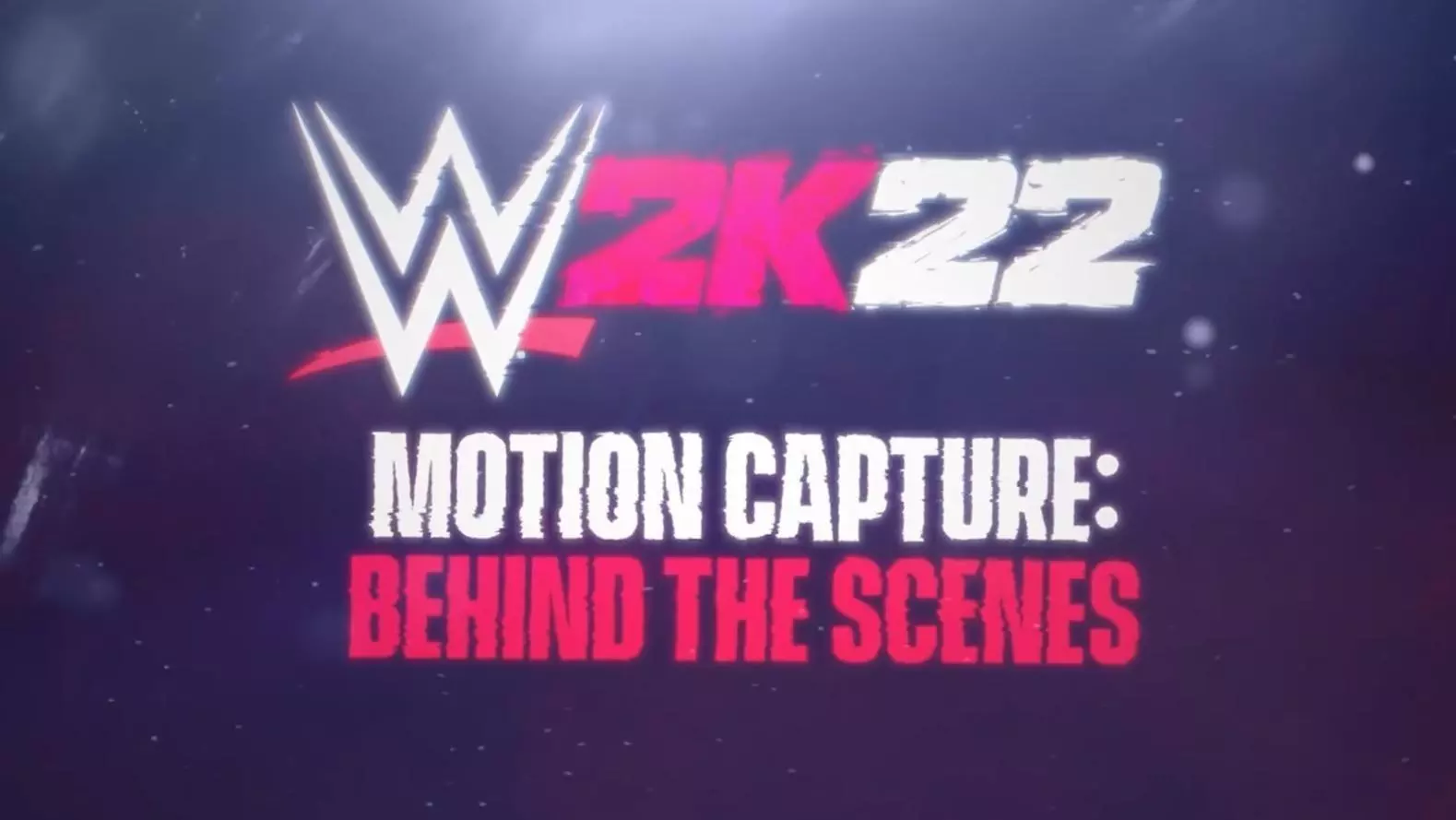 WWE 2K22 is a long-awaited game in the WWE Games franchise that could bring fans back into playing the series for several months. We now got an update with some WWE 2K22 new moves and animations. See the full list down below.
WWE 2K22 Developer Update [May 24, 2021]
On May 24th, 2021 we saw another episode of WWE 2K Developers Update. This time we have seen Behind The Scenes: Motion Capture. We were able to see several new moves and animations that will make their way into the game. Additionally, Patrick Gilmore [WWE 2K Executive Producer] has confirmed on his official Twitter account some more information.
The moves were shot at the brand new, state of art Motion Capture Facility. The stage is supposed to be 2 times bigger than the previous one, which means they had more freedom in capturing big moves and entrances, as well as longer and more interesting cutscenes for various modes both in and out of the ring. Patrick Gilmore has confirmed that they captured over 4800 new animations, and are not finished yet, so we might easily get over 5000 new animations in total for WWE 2K22.
He also referenced the bug that could be found in WWE 2K20 with several animations being speedup. It was something that annoyed me pretty much because it was breaking my immersion of trying to make a 5-star classic. It is good to know that they are aware of that, and hopefully, all the new and old animations will be adjusted to work well in the new WWE 2K22 Game.
WWE 2K22 New Moves
I will break down all the moves we have seen, and speculate who could be the person using them in the game.
Russian Bottom – move of Ilya Dragunov
Torpedo Moscow – move of Ilya Dragunov [Finisher with Taunt]
Death Drop Driver – move of Bronson Reed
Sambo Suplex – move of Walter
Springboard Rope DDT – move of Ruby Riott
Wicked Step-Sister – move of Candice LeRae [Finisher]
Sit-Out Axe Guillotine Driver – move of Bronson Reed
Monkey Flip in the Corner – move of Dexter Lumis or Kofi Kingston
Knee Trembler – move of William Regal, part of The Miz's Reality Check
Senton Bomb – Several Possible Superstars [Dexter Lumis, Jeff Hardy, etc.]
Jumping Sidekick – Several Possible Superstars [Booker T, Matt Riddle, etc.]
Double Leg Takedown – Several Possible Superstars [Roman Reigns, Walter, etc.]
New Running Reversal – Looks like a reversal of some running moves like Torpedo Moscow or Running Uppercut
We see a big possibility of getting several NXT UK superstars and I am all for it. Being able to play as either Walter or Ilya Dragunov would be refreshing and could make for some intense matchups and feuds. WWE 2K22 new moves look awesome, and the more of them the better.
I personally hope for as most NXT and NXT UK superstars as possible, since they can look stunning, while several legends could not be scanned due to several reasons like not being with the company or even being passed away.
Make sure to stay up to date with our WWE 2K22 Roster page, where we will add new superstars as soon as they get confirmed.
WWE 2K Developer Update: MoCap
Credit: WWE 2K
---
WWE 2K22 is scheduled to release later in the year 2021.
What do you think about the WWE 2K22 Developer Update Video and all the new moves? Let us know in the comments down below!