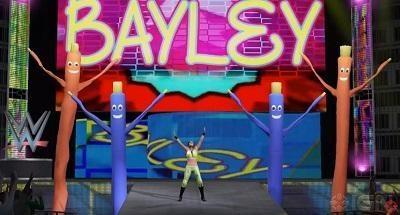 The first official gameplay trailer for WWE 2K17 has finally been released by IGN!
The trailer is called "Who's Next?" and includes fighting in the crowd, backstage brawls, and many debuting Superstars in the series like AJ Styles, The American Alpha, Bayley, Sasha Banks, Charlotte, Asuka and more.



Let us know what you think about the official Gameplay Trailer in the comments below!

And as always, for the complete list of confirmed characters and their respective profiles, you can visit our traditional WWE 2K17 Roster Page.