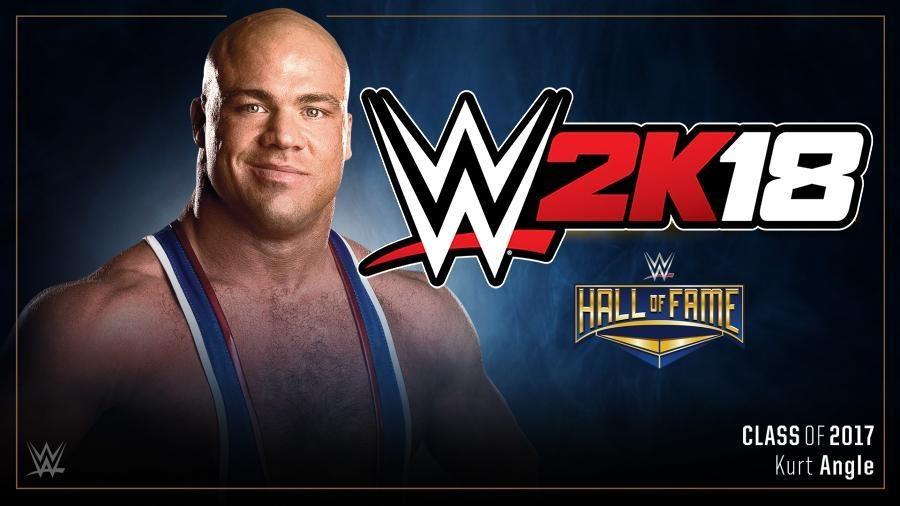 The Olympic Hero Kurt Angle will finally return to WWE Games!
Kurt Angle has confirmed on his official Twitter account, possibly earlier than intended, that he will be the Pre-Order Bonus for the upcoming WWE game, WWE 2K18.

You can check out his tweet here below: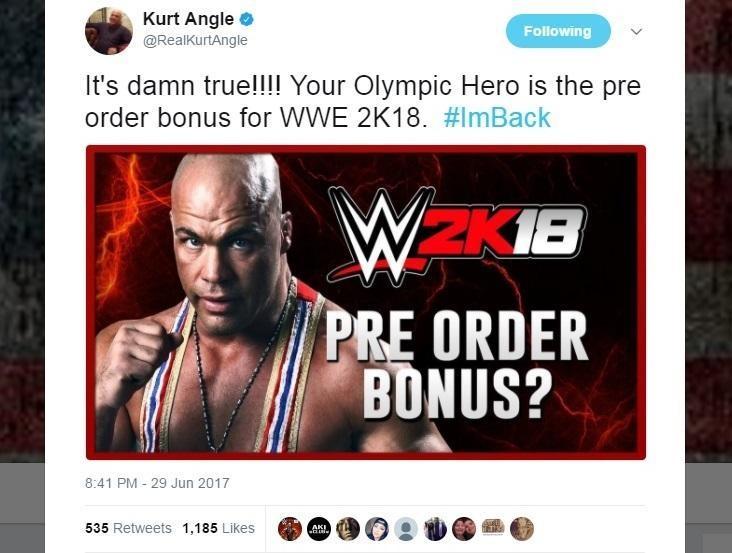 Kurt Angle has been missing from WWE Games for over 10 years, as his last appearance was in WWE SmackDown vs. RAW 2007.
His return in the series was highly anticipated by the fans after he was inducted into the 2017 WWE Hall Of Fame and considering he's also the current RAW General Manager. In addition, Angle's wrestling boots were previously spotted in the WWE 2K18 Cover Reveal Trailer, already hinting at his presence in the game.
UPDATE: Just a few hours later, 2K has now officially confirmed Kurt Angle to be the WWE 2K18 Pre-Order bonus, also revealing his official Artwork, the playable versions, as well as announcing the date of the Pre-Order trailer. [Click here for all the details]
It's true, it's damn true! Are you excited to play as Kurt Angle once again in WWE 2K18?