Amazon has just revealed the content of the WWE 2K18 Collector's Edition! It is called WWE 2K18 Cena (Nuff) Edition and only 30,000 copies will be available, exclusively for PlayStation 4 and Xbox One for a price of £129.99 - $149.99.
Over the last 15 years, no one in WWE has generated a stronger reaction from the WWE Universe than the 16-time World Champion, John Cena. This exclusive WWE 2K18 Cena (Nuff) Edition celebrates the 15th anniversary of one of the most beloved, and divisive, Superstars in WWE history with a collection of exclusive digital content, memorabilia, and much more! Whether you've chanted "Let's Go Cena" or "Cena Sucks", nobody can deny the accomplishments of the man who lives and breathes by his mantra of "Hustle, Loyalty and Respect".


THE WWE 2K18 CENA (NUFF) COLLECTOR'S EDITION INCLUDES:
Copy of WWE 2K18 video game with exclusive premium packaging that includes a unique cover sleeve.
An exclusive Mattel action figure featuring John Cena with Cena/Cena Nuff T-shirt options.
A Fanatics limited-edition commemorative plaque that includes a piece of the ring mat from Cena's historic 16th World Title triumph at Royal Rumble 2017, as well as a hand-signed photo from The Cenation Leader himself.
Bonus WWE SuperCard Content: Limited Edition in-game cards of John Cena, Batista and RVD along with a special Cena (Nuff) Card Back.
All digital bonus content, which is also part of the WWE 2K18 Deluxe Edition:


Access to WWE 2K18 Season Pass.
2 Playable Versions of John Cena, recreating his appearances at ECW One Night Stand 2006 and WrestleMania 26.
2 Playable Versions of Kurt Angle: WWE "American Hero" (2001) & ECW "Wrestling Machine" (2006). (Pre-order bonus pack)
Playable WWE Legends Batista and Rob Van Dam, two of John Cena's legendary rivals.
Players picking up the WWE 2K18 Cena (Nuff) Edition will also receive
early access
to their game copies and in-game bonuses. The early access period begins on Friday, Oct. 13, 2017, four days before the worldwide release of WWE 2K18. Early access will also be granted to all players who pick up either a physical or digital copy of the WWE 2K18 Deluxe Edition.
---
WWE 2K18 CENA (NUFF) EDITION TRAILER:


WWE 2K18 CENA (NUFF) COLLECTOR'S EDITION COVER: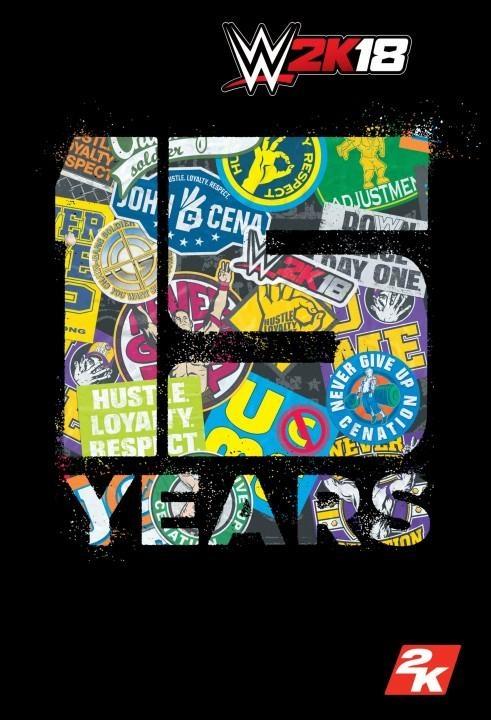 ---

For all the details and the COMPARISON between the WWE 2K18 Standard, Deluxe and Collector's Editions check out THIS link.