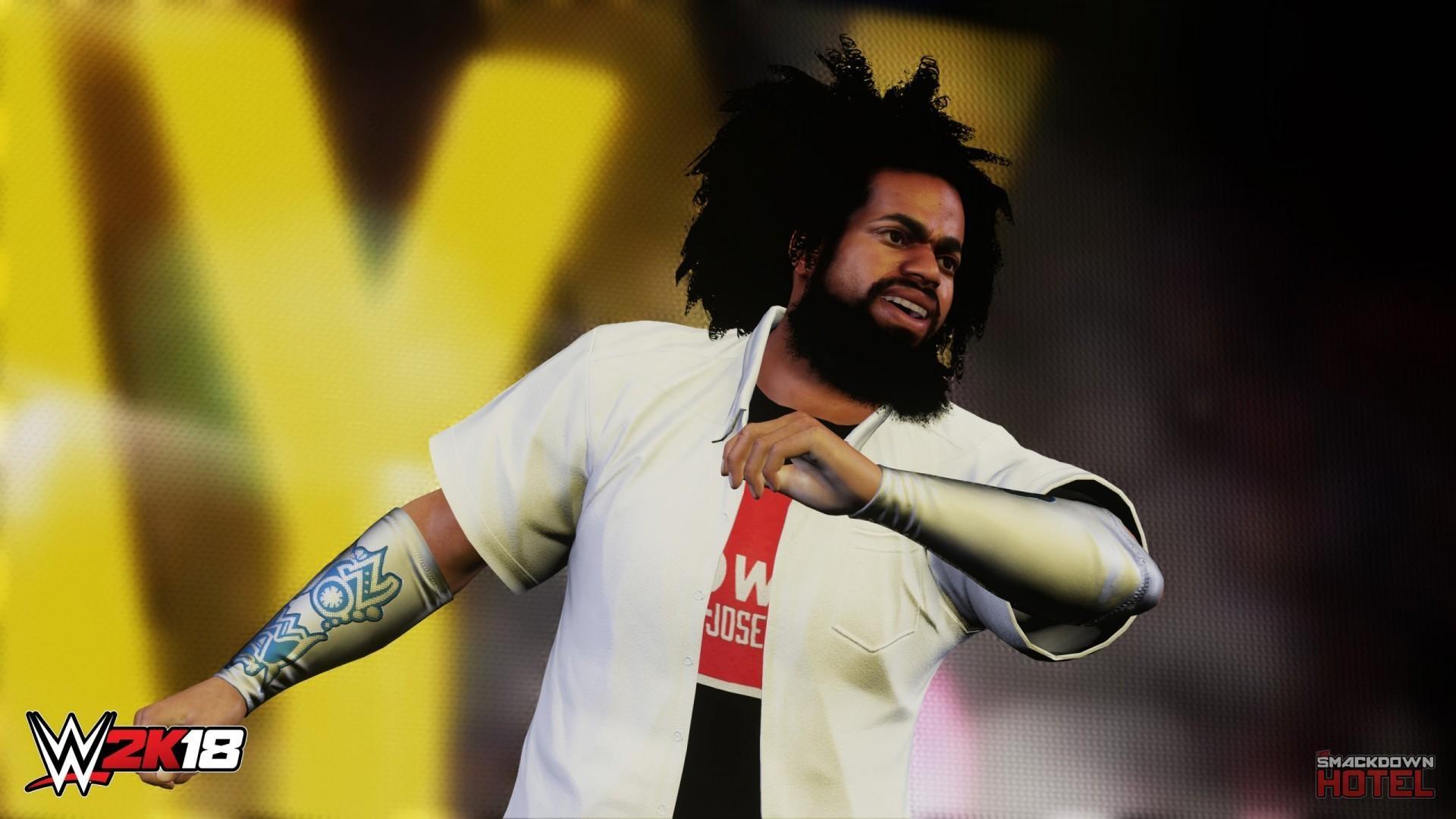 The fourth and LAST WWE 2K18 Roster Reveal Week has finally arrived! Today, with Round #4, the entire WWE 2K18 Roster will be revealed, and in the following hours our WWE 2K18 Roster Page will be fully completed. Are you ready for the Roster Reveal FINALE?

Stay tuned on this page as we will update it in real time with all the new characters as soon as they get revealed, including brand new WWE 2K18 HD Screenshots featuring those Superstars, Women and Legends. Also, make sure to keep an eye on our Twitter page for all the live updates!


List of all the 47 Characters confirmed in the WWE 2K18 Roster Reveal Week #4 (Final)
:
As always, all the WWE Superstars, Women and Legends officially revealed during the Roster Reveal weeks will be included in the complete WWE 2K18 Roster Page.
WWE 2K18 Roster Reveal Week #4 HD SCREENSHOTS:
In the final reveal video, Cory Graves and Renee Young are joined by the WWE's own fashion police, Breezango to introduce the last 47 playable wrestlers.

For the complete list of confirmed WWE 2K18 characters so far and their respective profiles, you can visit our traditional WWE 2K18 Roster Section, featuring all the Superstars, Women and Legends from WWE, NXT and 205 Live announced so far for the game.