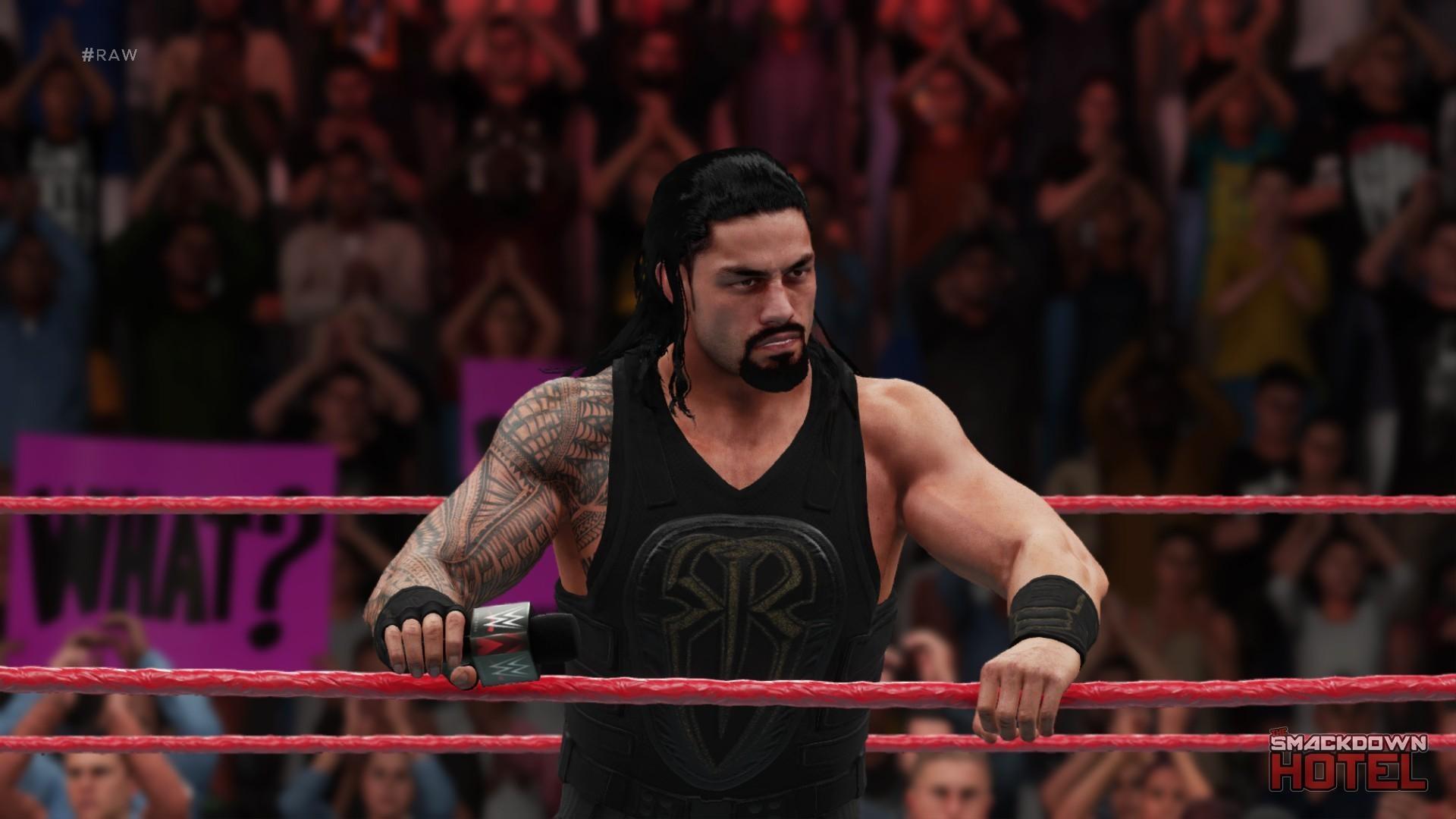 The new WWE 2K18 1.06 Patch is being sent out for Xbox One and PS4! (PC already released in December)

Approximate Size: 1GB.
Below you can see a list of some of the fixes in this update. It also adds support for the "Enduring Icons" DLC Pack ahead of release!

PS4, Xbox One, PC:
It's now possible to put an opponent through the roof of the Hell in A Cell using a regular move.
Highlight Reel now features the name of the selected target.
Championships now show in WWE Universe Mode match card graphics.
Community Creations search results now show whether creations includes unlockable or DLC content.
Ladders no longer briefly float after they have been knocked over by a move during a match.
Fixed a soft crash when going into MyPlayer/MyCareer, then backing out to the main menu and re-entering.
Fixed an issue where the host loses all functionality in private matches.
Fixed non-functional run-in options after installing DLC.
Fixed an issue with rope break failing to be called during certain pin combos.
Fixed an issue of the superstars popping up in mid-air when attempting to perform a pin during the Avalanche Angle Slam sell animation in a match.
Fixed some corrupted textures on Superstars.
Fixed an issue with Titus O'Neil Theme Song now being playable in the Jukebox.
Xbox One Specific:
Fixed an issue where the game will fail to join the host's lobby when signed out of the active user profile in-game.
Plus, various other general bug fixes throughout the game.