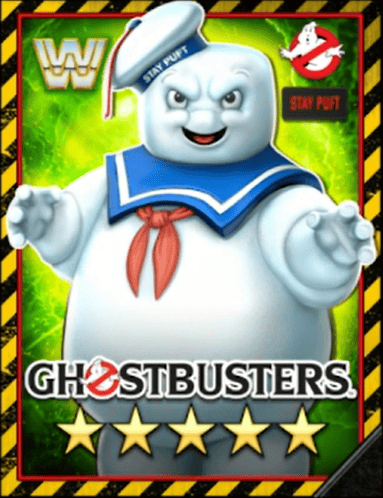 Gender

Male

Nickname / Version

The Destructor (Ghostbusters)

Era

Legends Era

Superstar Tier

S Tier

Superstar Class

Powerhouse

Ability Style

Aggressive

Promoter

Trainer
He's a crossover character from the Ghostbusters franchise.
Also known as "Mr. Sweetness", "Tubby Soft Squeeze", and "the inevitable doom of mankind", the Stay Puft Marshmallow Man has returned to wreak sugary havoc on the WWE. Now, the Ghostbusters are the only ones who can save us from tasty annihilation!
SPECIALS: Taste of Terror, Want S'more?, Lying In Wait, Snack Attack, Gozer Bomb, Sugar Rush, Confection Rejection
FINISHER: Empty Your Head
TAG LINK: Legends Era