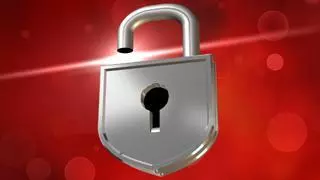 For the first time in the series in almost 10 years, WWE 2K17 marks the return of a store system for unlockable items, rather than requiring players to complete specific in-game tasks. Similarly to what used to happen with the WWE Shop in old SmackDown Games, players must use Virtual Currency (VC) to purchase the various Unlockables.
You can obtain VC by playing matches in all Game Modes, including Play (Exhibition), MyCareer, WWE Universe and Online, and the game starts you off with 200.000 VC by default.
Below, you can find the full list of VC Purchasables (Superstars, Arenas and Championships), along with the price for each item. You can even sort the list by cost to quickly know which items are more expensive than others.

| # | Unlockable Superstars (Legends) | Cost |
| --- | --- | --- |
| 1 | Alundra Blayze | 50.000 VC |
| 2 | Andre The Giant | 40.000 VC |
| 3 | Arn Anderson | 45.000 VC |
| 4 | Bam Bam Bigelow | 30.000 VC |
| 5 | Big Boss Man | 5.000 VC |
| 6 | Big Show '00 | 35.000 VC |
| 7 | Billy Gunn | 15.000 VC |
| 8 | Bobby Heenan (Manager) | 10.000 VC |
| 9 | Booker T | 40.000 VC |
| 10 | Bret Hart | 45.000 VC |
| 11 | Brian Pillman | 18.000 VC |
| 12 | British Bulldog | 30.000 VC |
| 13 | Butch - Bushwhackers | 5.000 VC |
| 14 | Cactus Jack | 40.000 VC |
| 15 | Chris Jericho '01 | 35.000 VC |
| 16 | Christian | 30.000 VC |
| 17 | Diamond Dallas Page | 30.000 VC |
| 18 | Diesel | 75.000 VC |
| 19 | Dude Love | 30.000 VC |
| 20 | Dusty Rhodes | 5.000 VC |
| 21 | Earthquake | 30.000 VC |
| 22 | Edge | 35.000 VC |
| 23 | Hunter Hearst Helmsley | 5.000 VC |
| 24 | Jake Roberts | 41.000 VC |
| 25 | JBL | 30.000 VC |
| 26 | Jim Neidhart | 15.000 VC |
| 27 | Kane '98 | 30.000 VC |
| 28 | Kane Corporate (Alt. Attire) | 3.000 VC |
| 29 | Kevin Nash | 40.000 VC |
| 30 | Larry Zbyszko | 40.000 VC |
| 31 | Lex Luger | 30.000 VC |
| 32 | Lita | 30.000 VC |
| 33 | Luke - Bushwhackers | 5.000 VC |
| 34 | Mankind | 45.000 VC |
| 35 | Mr. McMahon '01 | 10.000 VC |
| 36 | Mr. Perfect | 35.000 VC |
| 37 | Randy Savage | 45.000 VC |
| 38 | Razor Ramon | 45.000 VC |
| 39 | Ric Flair | 40.000 VC |
| 40 | Rick Rude | 5.000 VC |
| 41 | Ricky Steamboat | 35.000 VC |
| 42 | Rikishi | 30.000 VC |
| 43 | Road Dogg Jesse James | 15.000 VC |
| 44 | Scott Hall | 45.000 VC |
| 45 | Shawn Michaels | 58.000 VC |
| 46 | Steve Austin | 87.500 VC |
| 47 | Sting | 40.000 VC |
| 48 | Sting '91 | 60.000 VC |
| 49 | Sting '99 | 60.000 VC |
| 50 | Stunning Steve Austin | 15.000 VC |
| 51 | Tatsumi Fujinami | 45.000 VC |
| 52 | Ted DiBiase (Manager) | 10.000 VC |
| 53 | The Rock '01 | 58.000 VC |
| 54 | Triple H '01 | 58.000 VC |
| 55 | Trish Stratus | 15.000 VC |
| 56 | Typhoon | 30.000 VC |
| 57 | Ultimate Warrior | 52.500 VC |
| 58 | Undertaker '00 | 50.000 VC |
| 59 | Undertaker '91 | 66.000 VC |
| 60 | Vader | 40.000 VC |
| # | Unlockable Arenas | Cost |
| --- | --- | --- |
| 1 | Capitol Punishment 2011 | 15.000 VC |
| 2 | ECW November to Remember | 15.000 VC |
| 3 | Fully Loaded 1999 | 10.000 VC |
| 4 | Halloween Havoc 1996 | 15.000 VC |
| 5 | Raw is War 1998 | 10.000 VC |
| 6 | Saturday Night's Main Event XXIV | 10.000 VC |
| 7 | SummerSlam 1988 | 10.000 VC |
| 8 | WCW / Japan Supershow | 15.000 VC |
| 9 | WCW Bash at the Beach | 15.000 VC |
| 10 | WCW Clash of the Champions XXV | 15.000 VC |
| 11 | WrestleMania 31 | 10.000 VC |
| 12 | WWE Live 1991 | 15.000 VC |
| # | Unlockable Championships | Cost |
| --- | --- | --- |
| 1 | ECW Championship '08-'10 | 3.000 VC |
| 2 | ECW Heavyweight Championship '06-'08 | 3.000 VC |
| 3 | ECW World Heavyweight Championship '94-'01 | 3.000 VC |
| 4 | ECW World Tag Team Championship | 3.000 VC |
| 5 | ECW World Television Championship | 3.000 VC |
| 6 | Hardcore Championship | 3.000 VC |
| 7 | Million Dollar Championship | 3.000 VC |
| 8 | WCW Cruiserweight Championship | 3.000 VC |
| 9 | WCW Hardcore Championship | 3.000 VC |
| 10 | WCW United States Championship | 3.000 VC |
| 11 | WCW World Heavyweight Championship '91-'93 | 3.000 VC |
| 12 | WCW World Tag Team Championship | 3.000 VC |
| 13 | WCW World Tag Team Championship '91-'96 | 3.000 VC |
| 14 | World Heavyweight Championship | 5.000 VC |
| 15 | World Heavyweight Championship (nWo) | 3.000 VC |
| 16 | World Tag Team Championship '02-'10 | 3.000 VC |
| 17 | World Tag Team Championship '97-'02 | 3.000 VC |
| 18 | WWE Championship '05-'13 | 7.500 VC |
| 19 | WWE Championship '13-'14 | 7.500 VC |
| 20 | WWE Championship '88-'98 | 5.000 VC |
| 21 | WWE Championship '98-'02 | 5.000 VC |
| 22 | WWE Championship (Brahma Bull) | 3.000 VC |
| 23 | WWE Cruiserweight Championship | 3.000 VC |
| 24 | WWE Divas Championship | 5.000 VC |
| 25 | WWE European Championship | 3.000 VC |
| 26 | WWE Heavyweight Championship (Smoking Skull) | 3.000 VC |
| 27 | WWE Intercontinental Championship '90 | 3.000 VC |
| 28 | WWE Intercontinental Championship '94 | 3.000 VC |
| 29 | WWE Intercontinental Championship '98-'11 | 3.000 VC |
| 30 | WWE Light Heavyweight Championship | 3.000 VC |
| 31 | WWE Tag Team Championship '02-'10 | 3.000 VC |
| 32 | WWE Undisputed Championship | 5.000 VC |
| 33 | WWE United States Championship (Cena) | 3.000 VC |
| 34 | WWE Women's Championship '98-'10 | 3.000 VC |