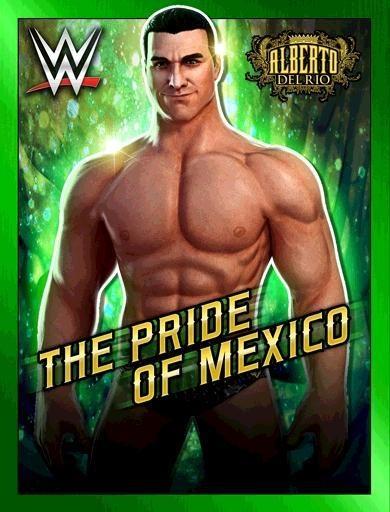 Gender

Male

Nickname / Version

The Pride of Mexico

Alternative Versions

Rezar

Era

PG Era

Superstar Tier

C Tier

Superstar Class

Technician

Ability Style

Focused

Promoter

Trainer
"The Essence of Excellence" has made it his destiny to become one of the greatest WWE Superstars of all time and has done so by acquiring many different accolades in his WWE career. He is a Money in the Bank winner, a former WWE World Heavyweight Champion, and the winner of the largest Royal Rumble in WWE history. By taking his competitors to the limit in his matches, Alberto Del Rio is as great as he says he is…. but you already knew that.
[He is replaced by Rezar in the game.]
SPECIALS: Diving Double Axe Handle, Scoop Powerslam, Moonsault, Double Knee Armbreaker, German Suplex, Diving Double Foot Stomp, Tilt-A-Whirl Sideslam
FINISHER: Cross Armbreaker.
TAG LINKS: PG Era (Formerly Modern Era), RAW, Mexican, The League of Nations, WWE Champions Legacy