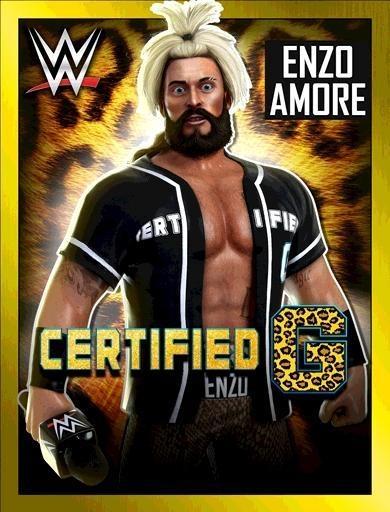 Gender

Male

Nickname / Version

Certified G

Alternative Versions

Akam Kofi Kingston

Era

Reality Era

Superstar Tier

C Tier

Superstar Class

Showboat

Ability Style

Defensive

Promoter

Trainer

Alternate Gear

Raw May '16
One of the realest guys in the room, Enzo Amore is one of the best to ever hold a microphone. Enzo can not only talk circles around any hapless foe he comes across with his "Gift of Gab", but also picks opponents apart with precision strikes showing off his "Gift of Jab". With his seven-foot partner Big Cass at his back, The WWE Tag Team Championship can only be inevitable for these Tri-State Superstars.
Alternate Gear / Attires
Raw May 2016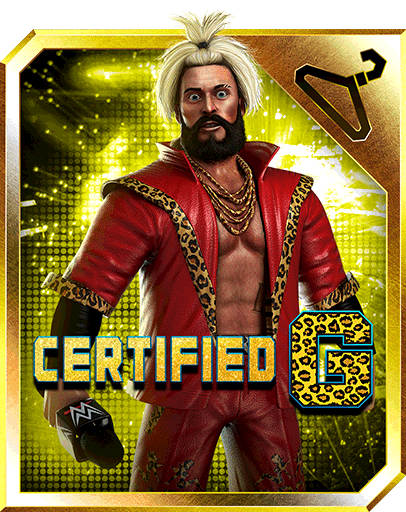 [He is replaced by Akam, and then POP Kofi in the game.]
SPECIALS: Standing Dropkick, Diving DDT, Crossbody, Headscissors Takedown, Diving Crossbody, G-DT
FINISHER: Air Enzo.
TAG LINKS: Reality Era (Formerly Modern Era), RAW, Enzo & Big Cass, WWE Champions Legacy