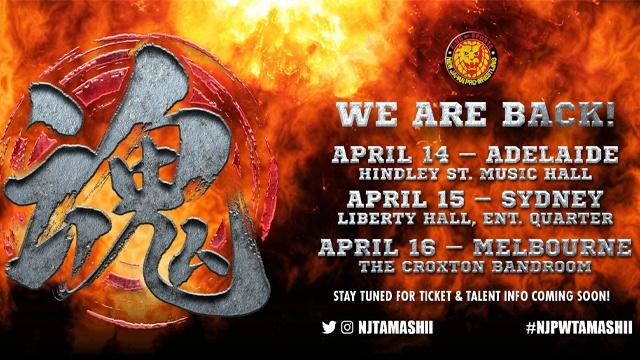 NJPW TAMASHII (V, VI & VII) is an upcoming Special Event produced by New Japan Pro Wrestling, which will take place from April 14, 2023 to April 16, 2023, at the Hindley Street Music Hall - Liberty Hall - The Croxton in Adelaide, Australia - Sydney, Australia - Melbourne, Australia.
It's the 3° edition of the TAMASHII event series, after NJPW TAMASHII (III & IV).
Below you can find the full match card and results of NJPW TAMASHII (V, VI & VII), and more information about the event.
Event Info
NJPW TAMASHII (V, VI & VII) Match card
V - ADELAIDE (04/14)
VI - SYDNEY (04/15)
VII - MELBOURNE (04/16)