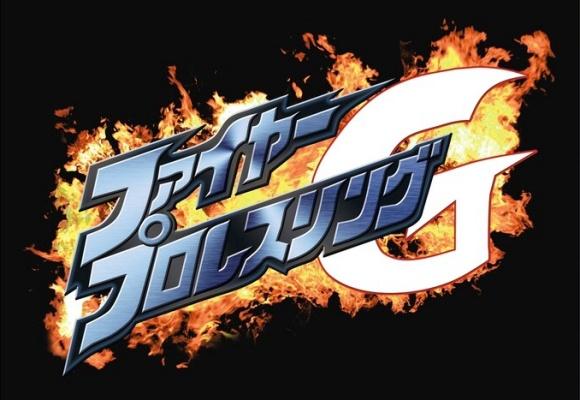 Game Series

Fire Pro Wrestling

Release Date

June 24, 1999

Platforms

PlayStation 1

Publisher

Human Entertainment

Developer

S-Neo
Fire Pro Wrestling comes back to PlayStation, and this time the gloves are off! G offers the ultimate experience for the PS1 with a massive roster of 193 wrestlers, with another 56 in the Edit mode, a slew of matches, modes, and more, as well as nearly limitless creation combinations, Fire Pro Wrestling G has it all!
Modes of Play
ONE NIGHT MATCH (Exhibition mode)
ONE NIGHT TOURNAMENT (Tournament mode)
OPEN LEAGUE (League mode)
ELIMINATION MATCH (5v5)
BATTLE ROYAL (Up to 4 wrestlers)
DEATH MATCH (Hardcore wrestling)
GRUESOME FIGHTING (MMA)
FIGHTING ROAD
EDIT RANKING
EDIT MODE (Wrestler Edit, Organization Edit, Rename, Organization Change. 77 wrestlers & 5 organizations on each memory card.)
DOJO (Tutorial)
TITLE MATCH (Clear FIGHTING ROAD to unlock.)
Roster (Real Names only)
New Japan Pro Wrestling
Antonio Inoki
Riki Choshu
Tatsumi Fujinami
Shin'ya Hashimoto
Masahiro Chono
Keiji Mutoh
Shiro Koshinaka
Kensuke Sasaki
Kazuo Yamazaki
Animal Hamaguchi
Osamu Kido
Hiroyoshi Tenzan
Satoshi Kojima
Manabu Nakanishi
Yuji Nagata
Kengo Kimura
Junji Hirata
Tatsutoshi Goto
Takayuki Iizuka
Michiyoshi Ohara
Osamu Nishimura
Tadao Yasuda
Hiro "Masa" Saito
Kuniaki Kobyashi
AKIRA Nogami
Akitoshi Saito
Big Titan
Kotetsu Yamamoto
Tiger Mask
Dynamite Kid
Jushin Thunder Liger
El Samurai
Norio Honaga
Koji Kanemoto
Shinjiro Otani
Kendo Ka Shin
Tatsuhito Takaiwa
Black Tiger
All Japan Pro Wrestling
Giant Baba
Jumbo Tsuruta
Mitsuharu Misawa
Kenta Kobashi
Toshiaki Kawada
Akira Taue
HIroshi Hase
Jun Akiyama
Yoshihiro Takayama
Takao Omori
Tamon Honda
Masahito Kakihara
Jun Izumida
Dory Funk Jr.
Stan Hansen
Bruiser Brody
Vader
Gary Albright
Johnny Ace
Headhunter A
Headhunter B
Maunakea Mossman
Wolf Hawkfield
Johnny Smith
Masanobu Fuchi
Tiger Mask 2
Yoshinari Ogawa
Tsuyoshi Kikuchi
Independents
The Great Kabuki
Atsushi Onita
Kodo Fuyuki
Hayabusa
Ryuma Go
Koji Kitao
Tarzan Goto
Shunji Takano
Mr. Pogo
HIsakatsu Ohya
Mitsuhiro Matsunaga
Mr. Gannosuke
Masato Tanaka
Jado
Koji Nakagawa
Kintaro Kanemura
Tetsuhiro Kuroda
Shoji Nakamaki
Abdullah the Butcher
Tiger Jeet Singh
Terry Funk
The Gladiator
Sabu
Rob Van Dam
Gedo
Ricky Fuji
Masao Orihara
Wrestling Association R
Gen'ichiro Tenryu
Nobutaka Araya
Michinoku Pro Wrestling
Jinsei Shinzaki
Gran Hamada
The Great Sasuke
TAKA Michinoku
MEN's Teioh
Gran Naniwa
Tiger Mask IV
World Championship Wrestling
Ric Flair
Hollywood Hogan
Bill Goldberg
Scott Norton
Sting
Rick Steiner
Scott Steiner
Randy Savage
Bret Hart
Kevin Nash
Diamond Dallas Page
The Great Muta
Bam Bam Bigelow
British Bulldog
Konnan
Fake Sting
Ultimo Dragon
Kaz Hayashi
Chris Benoit
Eddy Guerrero
Psychosis
Rey Mysterio Jr.
World Wrestling Federation
Andre the Giant
Steve Austin
Hawk
Animal
Steve Williams
Terry Gordy
Undertaker
Shawn Michaels
The Big Show
The Rock
Mankind
Ken Shamrock
Kane
Dan Severn
Mike Burton
Goldust
The Patriot
Doug Furnas
Shoichi Funaki
Chris Jericho
Phillip LaFon
RINGS
Akira Maeda
Kiyoshi Tamura
Yoshihisa Yamamoto
Tsuyoshi Kousaka
Bitsadze Tariel
Volk Han
Dick Vrij
Hans Nyman
K-1
Masaaki Satake
Peter Aerts
Ernesto Hoost
Andy Hug
Mike Bernardo
Battle Arts
Yuki Ishikawa
Daisuke Ikeda
Alexander Otsuka
Takeshi Ono
Pancrase
Masakatsu Funaki
Minoru Suzuki
Manabu Yamada
Bas Rutten
AAA
Mil Mascaras
Dos Caras
El Hijo Del Santo
Negro Casas
Dr. Wagner Jr.
Gruesome Fighters
Naoya Ogawa
Enson Inoue
Rumena Saito
Aleksandr Karelin
Rickson Gracie
Gerard Gordeau
Maurice Smith
Don Frye
FREE
Nobuhiko Takada
Yoshiaki Fujiwara
Yoji Anjoh
Mitsuya Nagai
Naoki Sano
Kenichi Yamamoto
Super Delfin
Dick Togo
Naohiro Hoshikawa
Masato Yakushiji
Legends
Karl Gotch
Lou Thesz
Rikidozan
Super Tiger
EDIT Exclusives
Super Strong Machine
Damian 666
Rusher Kimura
Umanosuke Ueda
Rick Rude
Ted DiBiase
Yokozuna
Chris Dolman
Dusty Rhodes
Kendo Nagasaki
Billy Gaspar
Tatsuo Takano
Haruka Eigen
Tony Halme
Dean Malenko
Leatherface
Royce Gracie
Ultimate Warrior
Great Zebra
Koki Kitahara
Great Nita
Giant Machine
Giant Kimala
Mecha Delfin
Jushin Liger (1989)
Jushin Fire Liger (1989)
Freddie Kruger
Black Wazma
3rd Tiger Mask (Koji Kanemoto)
Razor Ramon
Shiryu (Spider-Man mask)
Tokimitsu Ishizawa (Kendo Kashin)
Kurosawa (Manabu Nakanishi)
Gekko (Masao Orihara)
Shiryu (Kaz Hayashi)
Tommy Dreamer
Kazushi Sakuraba
Yone Genjin
Harley Race
The Destroyer
Power Warrior (Kensuke Sasaki)
Hideki Hosaka
Yuji Yasuraoka
Sandman
Darkside Hayabusa
Yoshiaki Yatsu
Bob Backlund
Kengo
Yoshio Takahashi
Minoru Tanaka
Great Kojika
Sasuke the Great
Battle Liger
Willie Williams
Manami Toyota
Kyoko Inoue