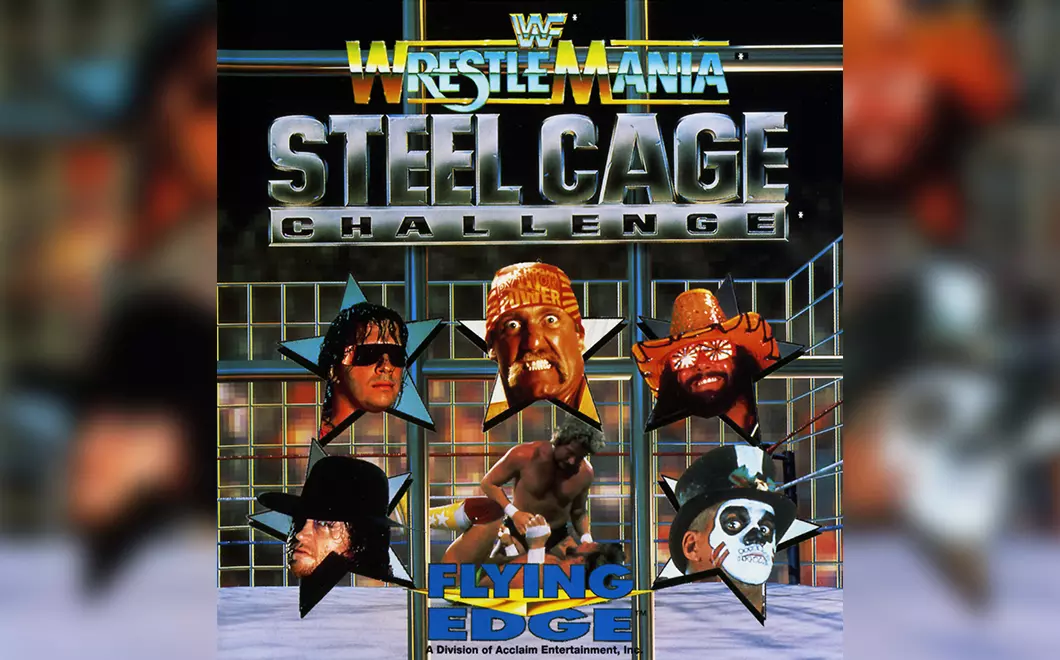 WWF WrestleMania: Steel Cage Challenge is a wrestling video game based on the World Wrestling Federation (WWF), released in 1992 by Acclaim Entertainment for the Nintendo Entertainment System and in 1993 for the Sega Master System and the Sega Game Gear handheld console.
In 2018, for the 25th-anniversary release, a revisited NES version of the game was released as a Plug & Play handheld TV game under the name WWE WrestleMania: Steel Cage Challenge.
Official Description:
Accept the toughest challenge in all of wrestling: the WWF Wrestlemania steel cage challenge! Feel the pulse-pounding action in singles and tag team matches that feature 10 incredible WWF Superstars!
You control every action-packed move and maneuver:
Clotheslines
Elbowdrops
Bodyslams
Dropkicks
Turnbuckle smashes
Flying clotheslines
When you're ready for the ultimate wrestling challenge the steel cage is ready for you!
WWF WrestleMania Steel Cage Challenge Roster:
Bret Hart
Hulk Hogan (NES/SEGA only)
I.R.S.
Jake Roberts (NES/TV Game only)
Papa Shango (SEGA only)
Randy Savage
Razor Ramon (TV Game only)
Ric Flair (SEGA only)
Roddy Piper (NES/TV Game only)
Shawn Michaels (SEGA only)
Sid Justice (NES/TV Game only)
Tatanka (SEGA only)
Ted DiBiase
The Mountie (NES only)
Ultimate Warrior (TV Game only)
The Undertaker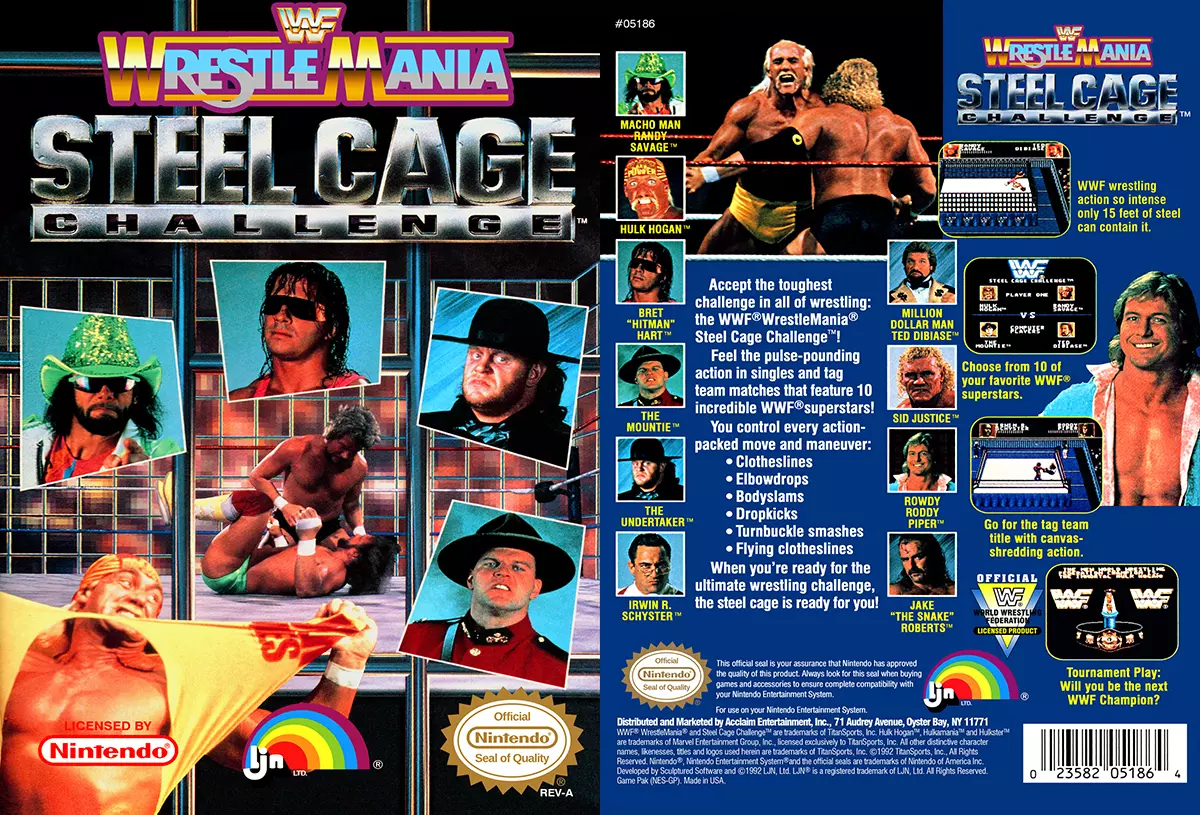 Gameplay Video: