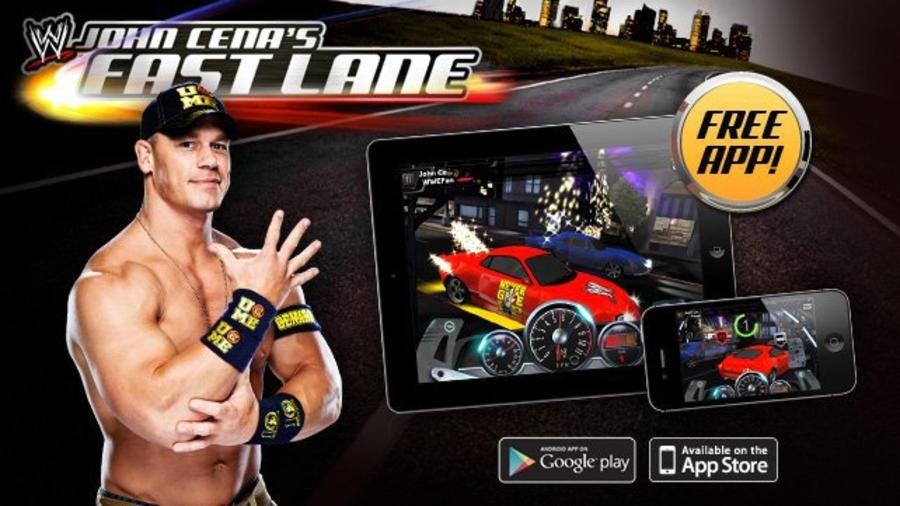 Game Series

WWE Games

Release Date

August 12, 2013

Platforms

AndroidiOS (iPhone/iPad)
Developed & published by WWE.
You're a young racer, crushing the quarter-mile, with your sights set on being the best in the world. As it happens, your driving impresses none other than John Cena, WWE Superstar and muscle car enthusiast, who takes you under his wing -- passing on knowledge he learned during his years behind the wheel.
You'll challenge opponents in cities from across the United States, including shadowy figures from Cena's racing past who are bent on winning by any means necessary. Master the art of shifting and upgrade your whip with powerful add-ons as you drive yourself to victory.
In the end, only one person can truly say, "THE CHAMP IS HERE." Will it be you?
UPGRADES AND CUSTOMIZATION
Upgrade engines, tires, transmissions and turbo chargers.
Customize your car with NOS, decals, paint, groundFX and rims, then share photos of your ride on Facebook.
Level up to unlock 6 different vehicles, each with its own power profiles, gearbox ratios and ride.
RACING
Face more than 80 different competitors, including 10 challenging "boss" racers.
Before each race, size-up the competition's ride, then head to the garage to fine-tune your vehicle.
Shift, downshift or dodge to evade road hazards and obstacles in a totally unique racing simulation.
MULTIPLAYER
Coming soon: Connect with friends and crews from around the world to take the race to the virtual blacktop.