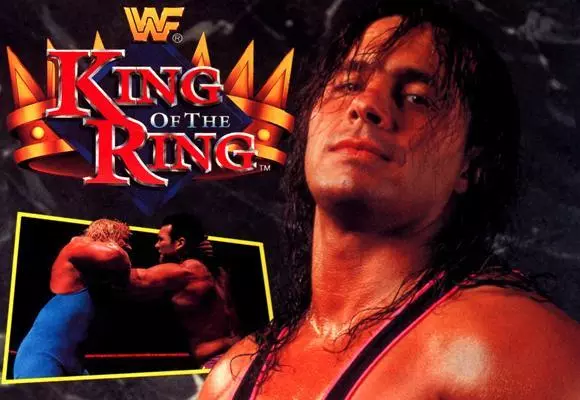 Official Game Description
It's the event everyone's talking about - the King of the Ring - and now it's time to prove you're the best! It's a brutal, no-time-out elimination tournament for the wrestling crown!
All-New King of the Ring Tournament
10 of the hottest superstars
Create your own wrestler with customized strength, speed & more
Grueling One-on-One and Tag Team bouts
WWF King of the Ring Roster
Hulk Hogan

"Macho Man" Randy Savage

Mr. Perfect

Bret "Hit Man" Hart

Shawn Michaels

Yokozuna

"The Narcissist" Lex Luger

Razor Ramon


You

Bam Bam Bigelow (NES only)
The Undertaker (NES only)
If you've got the guts... take the challenge.
If you've got the skill... TAKE THE CROWN!!
DO YOU HAVE WHAT IT TAKES TO BE KING OF THE RING?!
FLATTEN YOUR OPPONENT WITH PUNISHING DROP-KICKS!
TAKE THE BATTLE OUTSIDE THE ROPES!
LEAD YOUR TAG TEAM TO VICTORY!