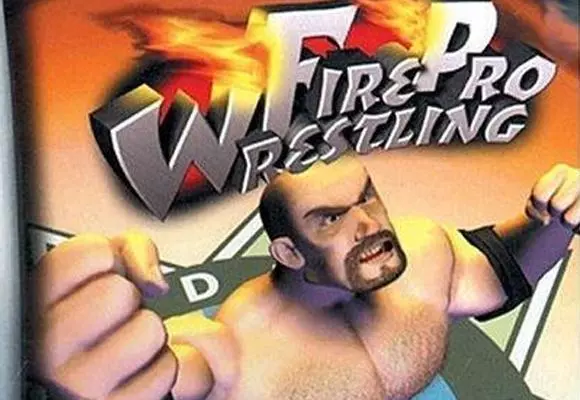 Game Series

Fire Pro Wrestling

Release Date

March 21, 2001

Platforms

Game Boy Advance

Publisher

BAM! Entertainment

Developer

Spike Chunsoft
Released in Japan as "Fire Pro Wrestling A" (ファイヤープロレスリングA).
Official Game Description
Step into the Fire Pro Wrestling (ファイヤープロレスリングA) ring and experience blistering hot wrestling action that will blow you away! Extreme Wrestlers. Masked Luchadores. Martial Artists. Ultimate Fighters. They're all here and they all have one mission--win at any cost. Choke Slams. Flying Backbreakers. Pile Drivers. Skull Crushers. No move is too extreme and nothing is illegal unless you get caught!
The game features 200 playable characters.
Game Modes
One Night Match
This is the Exhibition Mode, with several match types to choose from, all coming with many customizable elements.
One Night Tournament
Single elimination tournament occur here.
Open League
Round robin tournaments happen here.
Elimination Match
A 5-on-5 battle, where the first quintet to defeat their opponents win.
Survival Match
You have to defeat 10 opponents in a row with no health regeneration.
Audience Match
Aim to please the crowd by working a match using either Strong Style, King's Style, Showman Style, Stoic Style, Lucha Style, Hardcore Style, or Freestyle. You'll unlock additional wrestlers here.
Edit
Create & customize wrestlers and groups here. You'll find 92 exclusive wrestlers here.
Roster [Indicates the Audience Match mode to unlock]
New Japan Pro Wrestling (View Japan Prowrestling)
Antonio Inoki [Strong Style] (The Legend Victory Musashi)

Riki Chosyu [Strong Style] (The Patriot Hurricane Rikimaru)

Masa Saito [Strong Style] (Dr. Voodoo Zombie Masa)

Tatsumi Fujinami (The Dragon Fighter Yamato)

Keiji Mutoh (Sword Master Ken Sudoh)

Kensuke Sasaki (The Tank Storm Keisuke)

Manabu Nakanishi (Hercules Mamoru Mifune)

Yuji Nagata (The Shootist Yujiro Sakata)

Shiro Koshinaka (Ronin Samurai Jiro)

Kazuo Yamazaki [Strong Style] (The Master Kazuki Yamamoto)

Takayuki Iizuka (The Jackal Takayuki Inezuka)

Osamu Nishimura (Dragonmaster Tohru Kusamura)

Yutaka Yoshie (The Giant Makoto Yasue)

Tadao Yasuda (The Wall Takao Masuda)

Junji Hirata (The Machine Junichi Hirota)

Kengo Kimura (Iron Fist Inazuma Kengo)

Osamu Kido (The Pro Isamu Mito)

Jyushin "Thunder" Lyger (The Emporer Super Kaiser)

Brian Johnston (Kid Dynamite Brendan Jackson)

Kotetsu Yamamoto [Strong Style] (Drill Sgt. Ittetu Wakamoto)

Tigermask (original) [Strong Style] (Fantastic Hero Mask De Panther)

Dynamite Kid [Strong Style] (Mad Bomber Dynamic Kid)

Kuniaki Kobayashi [Strong Style] (Dark Hunter Toshiaki Igarashi)

Koji Kanemoto (Junior Eiji Kamamoto)

Shinjiro Ohtani (The Menace Shinichi Ohgari)

Kendo Ka Shin (The Mask Bushido Ya Shin)

El Samurai (The Bushido E Kamikaze)

Tatsuhito Takaiwa (The Rebel Iwahito Takaryu)

Dr. Wagner Jr. (The Skull D. Silver Jr.)

Team 2000 (Team Black)
Masahiro Chono (Ares Violence Kouno)

Hiroyoshi Tenzan (Taurus Buffalo Amamoto)

Satoshi Kojima (The Beast Satoru Kijima)

Tatsutoshi Gotoh (The Monk Toshi Gotoh)

Michiyoshi Ohara (The Animal Michinori Nohara)

Hiro Saito (The Ringmaster Rising Hiro)

AKIRA (The Hawk ASUKA)

Scott Norton (Howling Beast Flash Burton)

Don Frye (Mad Fighter Bone Cry)

Super J (The Enforcer Nasty Joe)

All Japan Pro Wrestling (Olive Japan Prowrestling)
Giant Baba [King's Style] (Super Giant Great Shiba)

Jumbo Tsuruta [King's Style] (The A-Bomb Tommy Bomber)

Genichiro Tenryu (Typhoon Dragon Thunder Ryu)

Toshiaki Kawada (The Foot Toshiie Kazama)

Hiroshi Hase (Shooting Star Hiroshi Date)

Hiro Matsuda [King's Style] (The 49er Gold-Arm Yajima)

Nobutaka Araya (Neo Thunder Nobuhisa Awaya)

Masanobu Fuchi (The Veteran Masanori Obuchi)

Stan Hansen (Crazy Bull Star Bison)

"Dr. Death" Steve Williams (Dr. Cruelty Steel James)

Terry "Bam Bam" Gordy [King's Style] (Dr. Nuke Kerry Boggy)

Johnny Ace [King's Style] (The Peacemaker John Peace)

Dory Funk, Jr. [King's Style] (Lone Star Harry Texan Jr.)

Mike Barton (Cold Shiver Beat Van)

Taiyo Kea (Big Surf Daddy Neppuh Kua)

Johnny Smith (The Limey Tony Williams)

Pro Wrestling NOAH (Super Nova)
Mitsuharu Misawa (Hyper Mitsuhide Hikawa)

Kenta Kobashi (Lighting Keiji Togashi)

Akira Taue (The Choker Akira Sagami)

Jun Akiyama (Super Nova Shun Akisawa)

Takao Omori (Radioactive Takeo Komori)

Yoshihiro Takayama (The Cannon Yoshihiro Kouyama)

Yoshinari Ogawa (Silent Dragon Yoshinao Nogawa)

Tamon Honda (Caveman Rakon Honma)

Jun Izumida (The Butt King Gyuukaku Izumiya)

Masao Inoue (The Tinman Takao Kishita)

Kentaro Shiga (Flame Thrower Jintaro Iga)

Daisuke Ikeda (The Shocker Daisaku Hikita)

Takeshi Rikioh (Iron Man Takashi Riki)

Vader (The Guardian Saber)

Tsuyoshi Kikuchi (The Spirit Kiyoshi Akechi)

Yoshinobu Kanemaru (The Trickster Toshinori Hanemaru)

Frontier Martial-Arts Wrestling (Independent World)
Hiromichi Fuyuki (Big Body Saxon Haruki)

Hayabusa (The Phoenix Ranmaru)

Masato Tanaka (The Grenade Masahiko Hatanaka)

Mr. Gannosuke (Dark Monk Mr. Ashiya)

Tetsuhiro Kuroda (Soul Arm Tetsuhiko Murota)

Hisakatsu Ohya (Blood Wolf Hisakatsu Kouya)

Kintaro Kanamura (Human Torch Winning Kamemura)

Koji Nakagawa (The Sheik Shuuji Harasawa)

Jado (The Rabid Dog Madoh)

Gedo (Flying Evil Kidoh)

H [Hardcore Style] (White Thunder Haichi)

Ricky Fuji (Rock Solid Rocky Tsuji)

Kyoko Inoue [Hardcore Style] (Mad Bull Ryoko Kishita)

Michinoku Puroresu (Yukiguni Puroresu)
Jinsei Shinzaki (Roaming Monk Jinsui Kanzaki)

Mil Mascaras [Lucha Libre Style] (The Condor Maschera Condor)

Dos Caras [Lucha Libre Style] (The Eagle Maschera Eagle)

The Great Sasuke (The Norseman Blade Hayate)

Gran Hamada (Mighty-mite Gran Maripoza)

Super Delfin (The Comet S.Dolphin)

Dick Togo (Revolutionist Rick Saijoh)

Tigermask IV (The Copycat Mask De Panther4)

Gran Naniwa (Rising Star Doran Otowa)

Minoru Fujita (The Blackhole Mitsuru Kajita)

Curry Man (Hot Spice Curry Mask)

Toryumon (Azteca Dragon Team)
Ultimo Dragon [Lucha Libre Style] (Shining Dragon Azteca Dragon)

Magnum TOKYO (The Conductor Walther KYOTO)

Dragon Kid (Young Dragon Azteca Jr.)

CIMA (Dark Madness ZYMA)

SUWA (Naughty Boy KUGA)

World Wrestling Federation (APW)
Stone Cold Steve Austin (The Bionic Man Steve Majors)

The Rock (The Salesman Joe Morici)

Undertaker (The Cremator Death Head)

Triple H (Gemini Double Trouble)

Mankind [Showman Style] (The Lastman Omega)

Kane (Crimson Beast Anonomysi.m.)

Shawn Michaels [Showman Style] (The Runner Kleebo)

Big Show (Neo Giant Gigaton Joe)

Ken Shamrock (The Cyborg Kein Harock)

Chris Benoit (The Computer Roots Genoa)

Chris Jericho (Preppy Pepe Pena)

X-Pac (The Crybaby Cole Pena)

The British Bulldog Davey Boy Smith (The Raider Dr. Jones)

Eddy Guerrero (The Mexican Terry Nevelo)

TAKA Michinoku (Gangster WAKA Yukiguni)

Vince McMahon [Showman Style] (Godfather Madman Musci)

World Championship Wrestling (AWG)
Bill Goldberg (Neo Human Diefinger)

Hulk Hogan (Macho Star Axe Duggan)

Ric Flair [Showman Style] (Darkman Killa Kalani)

Sting (The Hornet The Spike)

The Great Muta (Ghost Ninja Buddha Bob)

Kevin Nash (The Assassin The Mauler)

Bret Hart (Blood Scorpion Brad Love)

Rick Steiner (The Bulldog Sgt. Smith)

Scott Steiner (Mr. Handsome Baron Von Aaron)

Randy Savage [Showman Style] (Slim Jim Mr. Mann)

Terry Funk (Wild Bronco Kerry Texan)

Bam Bam Bigelow (The Jackhammer Smasher)

Diamond Dallas Page (Jewel Breaker Karachi Kid)

Mike Awesome (Lethal Weapon Grabby Gussom)

Rey Misterio, Jr. (The Wraith Mystery Man)

Kaz Hayashi (Dragon Soldier Yasu Ohhashi)

RINGS (ECLIPSE)
Akira Maeda [Stoic Style] (The Fight King Akira Saeba)

Kiyoshi Tamura (Iron Arm Takashi Minemura)

Yoshihisa Yamamoto (The Aurora Nobuhiro Kawamoto)

Tsuyoshi Kousaka (The Soldier Taishi Housaka)

Hiromitsu Kanehara (The Mechanic Hisashi Kinjoh)

Bitsadze Tariel (Arch Angel Ricardo Gabriel)

Volk Han (The Hotdog Wolf Byrne)

Dan Severn (Mr. Tough Guy Gan Garn)

Andrei Kopilov (Mad Russian Randall Robikov)
Pancrase (High Class)
Masakatsu Funaki [Stoic Style] (The Clone Makoto Higaki)

Yuki Kondo (The Superstar Yuki Sendoh)

Minoru Suzuki (The Razor Mitsuru Mizuki)

Yoshinobu Takahashi (The Octopus Toshiki Takaishi)

Bas Rutten [Stoic Style] (The Killer Bos Docken)

Semmy Schilt (The Skyscraper Berm Sturm)

Battlearts (Brawlers)
Yuki Ishikawa (Braveheart Toui Ishihara)

Alexander Otsuka (Suplex Master Hercules Ohtsuki)

Katsumi Usuda (Iron Brave Katsuya Akai)

Mohammad Yone (The Fireball Muhammad Tone)

Minoru Tanaka (The Crucifier Mitsuru Yanaka)

PRIDE (BLADE)
Kazushi Sakuraba (The Genius Kazuki Makurada)

Kazuyuki Fujita (The Monster Masayuki Kajita)

Nobuhiko Takada (High Spirit Nobuhisa Sanada)

Enson Inoue (The Hinomaru Sennen Kinoshita)

Masaake Satake (Prince Masayuki Sadake)

Mark Kerr (Ursa Major Mike Bear)

Igor Vovchanchyn (The Russian Rugal Rovhankin)

Shoot Fighters (Grapple)
Rickson Gracie [Stoic Style] (Mr. Perfect Nick Stacy)

Aleksandr Karelin [Stoic Style] (The Titan Hercules Alevin)

Royce Gracie (Gruesome King Ron Stacy)

Renzo Gracie (Space Cadet Rick Stacy)

Gerard Gordeau (The Frog General Bordeaux)

Peter Aerts (The Cat Cheetah Karl)

Andy Hug [Stoic Style] (The Stylist Andre Fagg)

Rumina Saito (The Fighter Fumiya Katou)

Freelance (Free)
Naoya Ogawa (Judo Master Yuuya Nogawa)

Shinya Hashimoto (The Destroyer Crusher Hatamoto)

Atsushi Onita (The Flame Katsushi Okita)

Yoshiaki Fujiwara (The Sadist Joe Kajiwara)

Yoshiaki Yatsu (Wonderman Yoshiyuki Aizu)

Yoji Anjoh (Big Mouth Shoji Andoh)

Kazunari Murakami (The Sniper Kazuyoshi Inugami)

Masahito Kakihara (Hot-Blooded Takehiko Makihara)

Mitsuhiro Matsunaga (Bloody Fang Danger Matsu)

Tarzan Goto (The Ogre Hunter Gojou)

Mr. Pogo (Crazyman Master Tohgoh)

Shoji Nakamaki (The Nightmare Dreamer Sakamaki)

Naoki Sano (Flying Panther Naoki Yano)

The Great Kabuki [Hardcore Style] (Kabukiman The Kagura)

Road Warrior Hawk (Killer Express Undead Gladiator)

Road Warrior Animal (The Crow Iron Gladiator)

Abdullah The Butcher [Hardcore Style] (The Arab Abdullah Danger)

Tiger Jeet Singh [Hardcore Style] (The Untamed Mad Tiger)

Sabu (The Plane Tattoo)

Rob Van Dam (Hollywood Star Vince Von Trap)

Masao Orihara (Mr. Crazy Masao Orikura)

Negro Casas (The Leopard Black Chaos)

Legends
Rikidozan [King's Style] (Zeus the Moose Rikiozan)

Karl Gotch [Strong Style] (Commandant Carlos Klauser)

Lou Thesz [Strong Style] (The Champ R.J Faze)

Super Tiger (Big Cat Great Panther)

Killer Khan [Hardcore Style] (The Mongolian Mongol Khan)

Bruiser Brody [King's Style] (The Brain Big The G.Bull)

Andre The Giant [Showman Style] (The Mountain Giant Rozhmov)

Roland Bock [Stoic Style] (The Lost Boy Neverland Roche)

Gary Albright [King's Style] (The Inventor G.O Bright)

Dick Murdock [Showman Style] (Mad Dog Dick Maverick)

Bob Backlund [Showman Style] (Shamrock Moss McLand)

EDIT Exclusives
Shout Mizoguchi - Animal Hamaguchi
Black Panther - Black Tiger
Raging Nonaka - Norio Honaga
FWO Spike - nWo Sting
Big Dynamo - Big Titan
Akiyoshi Naito - Akitoshi Saito
F.F. Machine - Super Strong Machine
Pirates #1 - Billy Gaspar
Giant F.F. Machine - Giant Machine
Chotei Kaiser - Jushin Liger (debut)
Chotei Fire Kaiser - Jushin Fire Liger
Mask de Panther III - 3rd Tiger Mask (Koji Kanemoto)
Yoshimitsu Takizawa - Tokimitsu Ishizawa (Kendo Ka Shin)
Killer Blaster - Power Warrior (Kensuke Sasaki)
Asuka Mogami - Akira Nogami (no facepaint)
Commando Kaiser - Battle Liger
Jackal Ballfeed - Wolf Hawkfield
Death Hazards A - Headhunter A
Death Hazards B - Headhunter B
Mask de Panther II - 2nd Tiger Mask (Mitsuharu Misawa)
Pentagon - The Patriot
Daryl Farms - Doug Furnas
Bonny Global - Danny Kroffat
Lash Himura - Rusher Kimura
Kanata Tengai - Haruka Eigen
Giant Unara - Giant Kimala
Naumakua Mordan - Maunakea Mossman (Taiyo Kea)
The Genocide - The Gladiator (Mike Awesome)
Pioneer Go - Ryuma Go
Bohemian Kenji - Shuji Takano
Mister K - Koji Kitao
Kerry Boy - Terry Boy (MEN'S Teioh)
Spectre - Damian 666
Ryunosuke Umeda - Umanosuke Ueda
Gokudo Takasaki - Kendo Nagasaki
Maser Feel - Leatherface
Blade Gabra - Great Zebra
Great Okita - Great Nita
Nail - Freddie Kruger
Tony Freeman - Tommy Dreamer
Hideki Kosaka - Hideki Hosaka
Ruseman - Sandman
Yamimaru - Darkside Hayabusa
Blade Oguma - Great Kojika
Hayate the Blade - Sasuke the Great
Blade Hayate - SASUKE
Spider Kiryu - Spider Shiryu (Kaz Hayashi)
Kiryu - Shiryu (Kaz Hayashi)
NATO - SATO (Dick Togo)
Tone Genjin - Yone Genjin
Black Kaiser - Black Tiger II (Eddie Guerrero)
Conan the Brutal - Konnan
Siscos - Psicosis
Mifune - Kurosawa (Manabu Nakanishi)
Wild Phantom - Wild Pegasus (Chris Benoit)
Silver Gust - Goldust
Eiichi Funakoshi - Shoichi Funaki
Million Dollar Davis - Ted Dibiase
Fujiyama - Yokozuna
Dave Latenko - Dean Malenko
Astro Blaster - Ultimate Warrior
The Warz - Black Wazma (2 Cold Scorpio)
Laser Amon - Razor Ramon
Custom Max - Cactus Jack
Rick Grey - Dick Vrij
Lance Hyman - Hans Nijman
Christopher Allman - Chris Dolman
Jimmy Hawke - Tony Halme
Hornet Ghost - Ernesto Hoost
Bake Gerhart - Mike Bernardo
Takashi Ono - Takeshi Ono
Mamoru Yanagi - Manabu Yamada
Shingo Kusakabe - Kengo
E. Santos - El Hijo Del Santo
Keiichi Yamamura - Kenichi Yamamoto
Thomas Schmidt - Maurice Smith
Bear Murderer Will - Willy Williams
Naohiro Hashizawa - Naohiro Hoshikawa
Masato Kadotsuji - Masato Yakushiji
Justin Roses - Dusty Rhodes
Red Bull Nakano - Tatsu Takano
Goki Munekata - Koki Kitahara
Destruction Dolphin - Mecha Delfin
Rekko - Gekko (Masao Orihara)
Ryuji Kasugaoka - Yuji Yasuraoka
Dick Lord - Rick Rude
Harley Lewis - Harley Race
The Eliminator - The Destroyer
Nanami Yokota - Manami Toyota
Akiko Fussa - Yumiko Hotta
Sekitori (Sumo wrestler)
Bear