Evolved Daniel Bryan (Gold)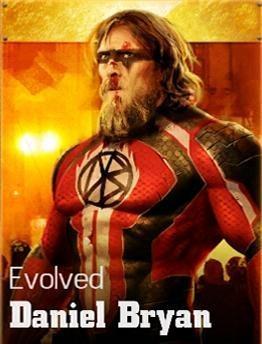 Release Date
Base Stats
Feb 20, 2015 (Update 1.1)
Damage: 950 - Health: 1,000
Availability
Signature Moves
Challenge Reward
1. Dragon Screw
2. Roundhouse Beatdown
3. YES! YES! YES!
Price
211,000
Special
Power of the People: Daniel Bryan will Power Up by successfully completing Combo Attacks or using Signature Attacks. There are five power levels Bryan can achieve, allowing him to deal up to 100% more damage.