The Authority - Stephanie McMahon (Silver)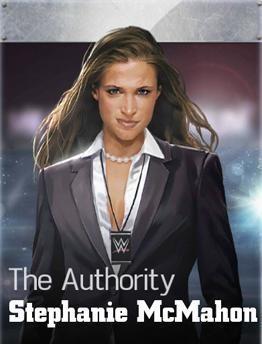 Release Date
Base Stats
June 2, 2015 (Update 1.4)
Damage: 400 - Health: 440
Availability
Signature Moves
Store
1. Hair-pull Snapmare
2. Billion Dollar Smack
3. Queen's Pedigree
Price
46,000
Special
Forced Loyalty - Stephanie provides a bonus to her team†™s DAMAGE. The strength of this buff increases as Stephanie loses HEALTH, allowing her team to deal up to 100% More DAMAGE.