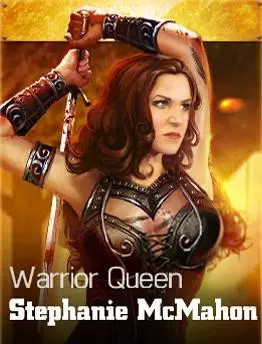 Stephanie McMahon (Warrior Queen) is featured as a playable character in the WWE Immortals Roster.
PROFILE INFO
Warrior Queen Stephanie McMahon (Gold)
Release Date
Base Stats
June 4, 2015
Damage: 975 - Health: 870
Availability
Signature Moves
Challenge Reward
1. Hair-pull Snapmare
2. Billion Dollar Smack
3. Queen's Pedigree
Price
-
Special
Queen's Inspiration - Fighters on Stephanie†™s team start the battle with 1 bar of Adrenaline.