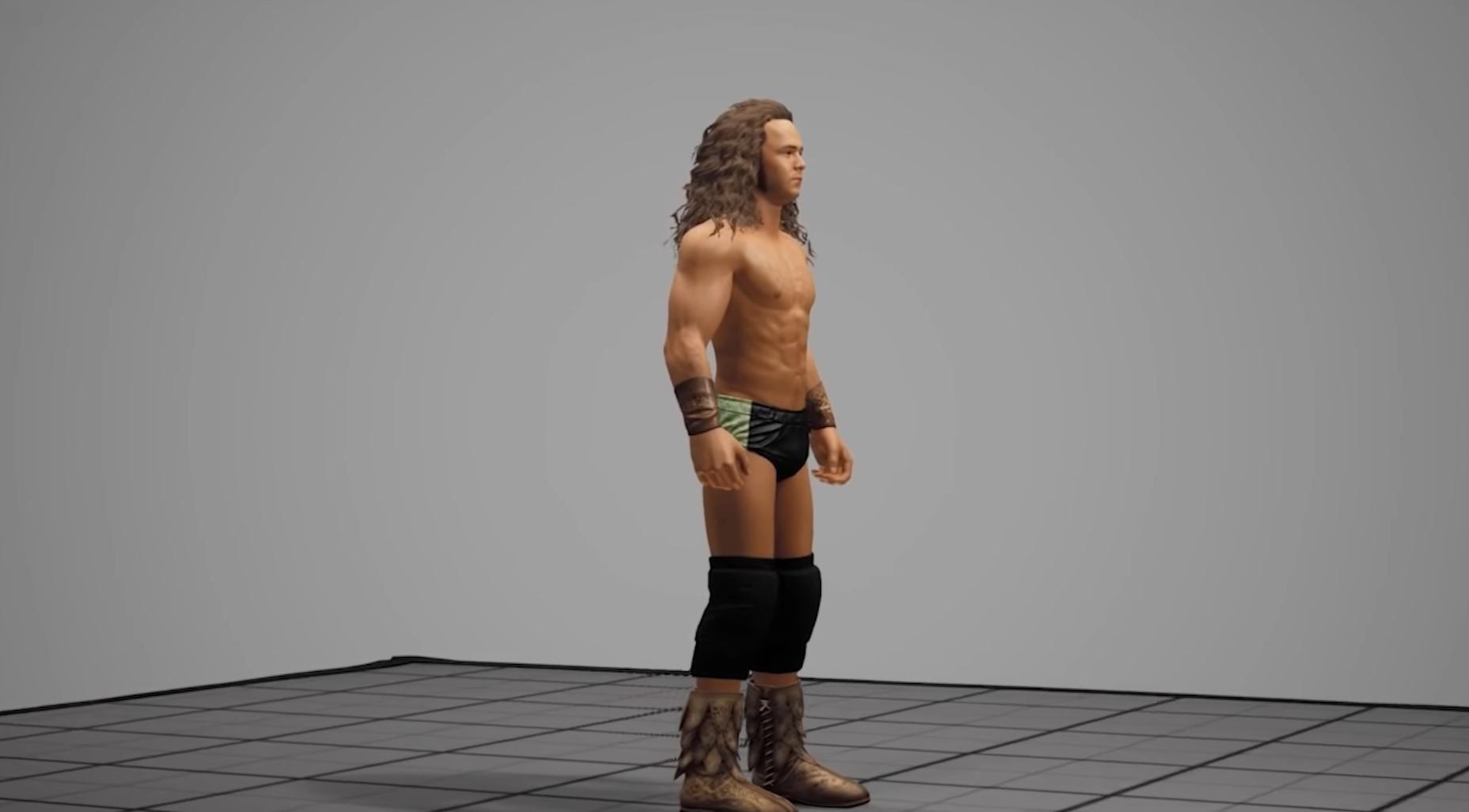 On September 7th, 2021 we got another reveal of the newest member of the AEW Console Game Jungle Boy. We could see his model as well as returning Darby Allin with some of the new moves and animations presented to us on the short presentation.
You can see the full AEW Console Game Jungle Boy Reveal down below.
AEW Console Game Jungle Boy Reveal
At first, we can see his overall in-game model. It looks pretty neat. We have to keep in mind that it is still footage of a game that is being in early development and everything is subject to change. However it still looks fairly decent, and we see some changes in the overall characteristics of the game. The first reveal of the game showed us Kenny Omega, Chris Jericho, and Hikaru Shida. Their models were a little bit over the top, and some of the fans did not agree with the decision to make them more unreal. However, with the model of Jungle Boy, we can clearly see that he is much more realistic with his body shape, not having so many unreal veins or body shapes.
We can see some of the new moves like various kicks, arm drags, clotheslines, Irish Whips, DDTs and more. The gameplay seems very dynamic with several camera cuts that zoom in on the moves being hit giving that great feeling of moves having a huge impact on the opponents. Several moves are also countered, so there is me hoping that some fluid, the smooth counter system is being planned for the game's launch that could give us some memorable finisher counters and transitions between the moves.
The new possible feature that was observed by Macho T was that we might get live updates upon superstars making their entrances. Like something where if you play a certain superstar you get various different nameplates. In this case, we have seen that Jungle Boy was making his "AEW Game Debut" and his record was "0-0". It could be an awesome addition to see our progress with certain male and female stars when we are winning matches, and using some superstars more than the others. It could be a feature that will make its way to the full game, because All Elite Wrestling is focused on making the Ranking System relevant in real life, so it only makes sense that it will be also an important part of the AEW Console Game. We could even go a step further and see a live updated Ranking System based on real-life television, similar to the Ratings in FIFA.
You can also check out the full AEW Games 2. Show Episode #5 - Hosted by Allie Bunny (w/ Special Guests Aubrey Edwards & Evil Uno) below.
---
The AEW Console Game has no release date as of the moment of writing this article.
For more AEW Console Game news stay tuned with our News section on The Smackdown Hotel.
You can also follow AEW Games on Twitter.
What are your thoughts on AEW Console Game Jungle Boy Reveal? Share your opinion in the comment section.