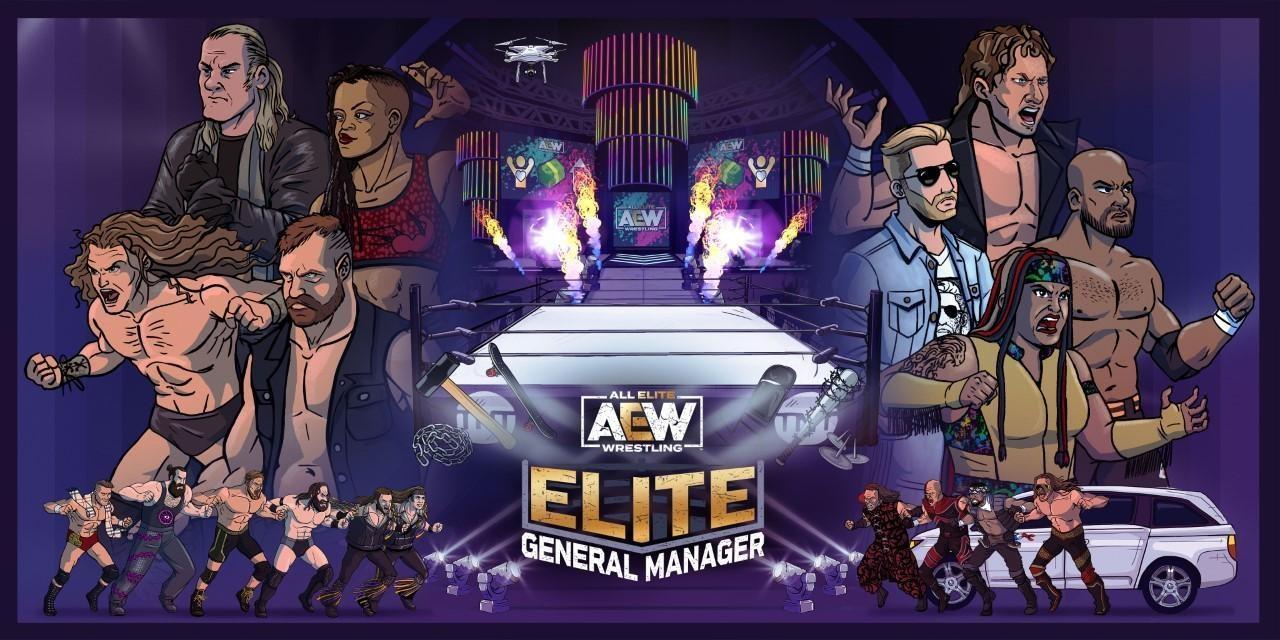 This week All Elite Wrestling has announced the release date for their mobile game (AEW Elite GM) along with releasing a gameplay trailer featuring some of the company's biggest stars.
The Elite GM will be the second game released by AEW Games for IOS and Android devices and developed by the same people who made the AEW Casino Double Or Nothing mobile game (Crystallised Games), where the player will be able to run and book their own wrestling show with them able to take the fight to other players online for the superior booked show.
AEW Elite GM Release Date
On Tuesday the AEW Games Twitter Account revealed that the AEW Elite GM would be available to download on July 15th on IOS and Android Devices.
AEW Elite GM Gameplay Trailer
On the same day of the release date being shown on Twitter, so was a Gameplay Trailer showing off the core gameplay and the PvP feature as well with AEW World Champion Kenny Omega trying and failing to best AEW star Orange Cassidy.
Everyone thinks they can run the show. Now you get to prove it.

AEW Elite General Manager drops on Google Play and the Apple App store on July 15th! #AEWGames pic.twitter.com/in2H0FfJqa

— AEW Games (@AEWGames) July 12, 2021
What do you guys think of these updates?
Let us know in the comments below and thanks for reading.
The AEW Elite General Manager game comes out on July 15th for IOS and Android Devices.