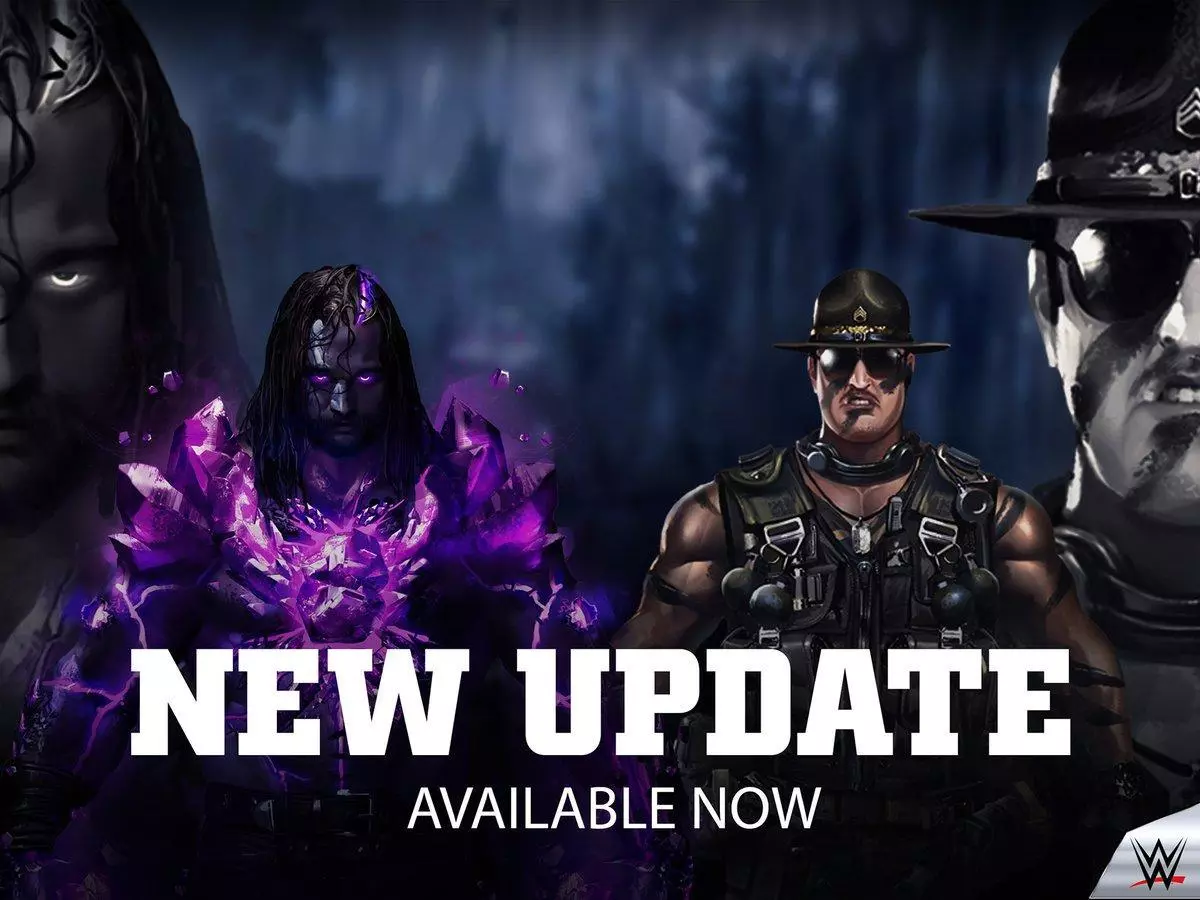 After over a year since new content was last added to the game, WWE Immortals just received a brand new update (2.5), featuring a new game mode and the addition of a new character tier.
CLAW YOUR WAY UP THE LADDER
Introducing the all new LADDER MATCH mode — pick your difficulty and battle your way up the ladder, rung by rung. You'll earn rewards along the way, including new Platinum Bars, and a shot at the new Platinum Pack, the only way to earn Platinum Characters. What are Platinum Characters?
PLATINUM CHARACTERS
A new tier of even more powerful characters. The first two Platinum Characters are:
Sgt. Slaughter – your favorite drill sergeant comes to WWE Immortals as a rough and ready Commando.
Bray Wyatt – imbued with the energy of the Dark Lantern that opened the door to the worlds of WWE Immortals, Bray Wyatt has more eldritch power than ever.
BUGS AND OPTIMIZATIONS
Bug fixes and optimizations round out the update.