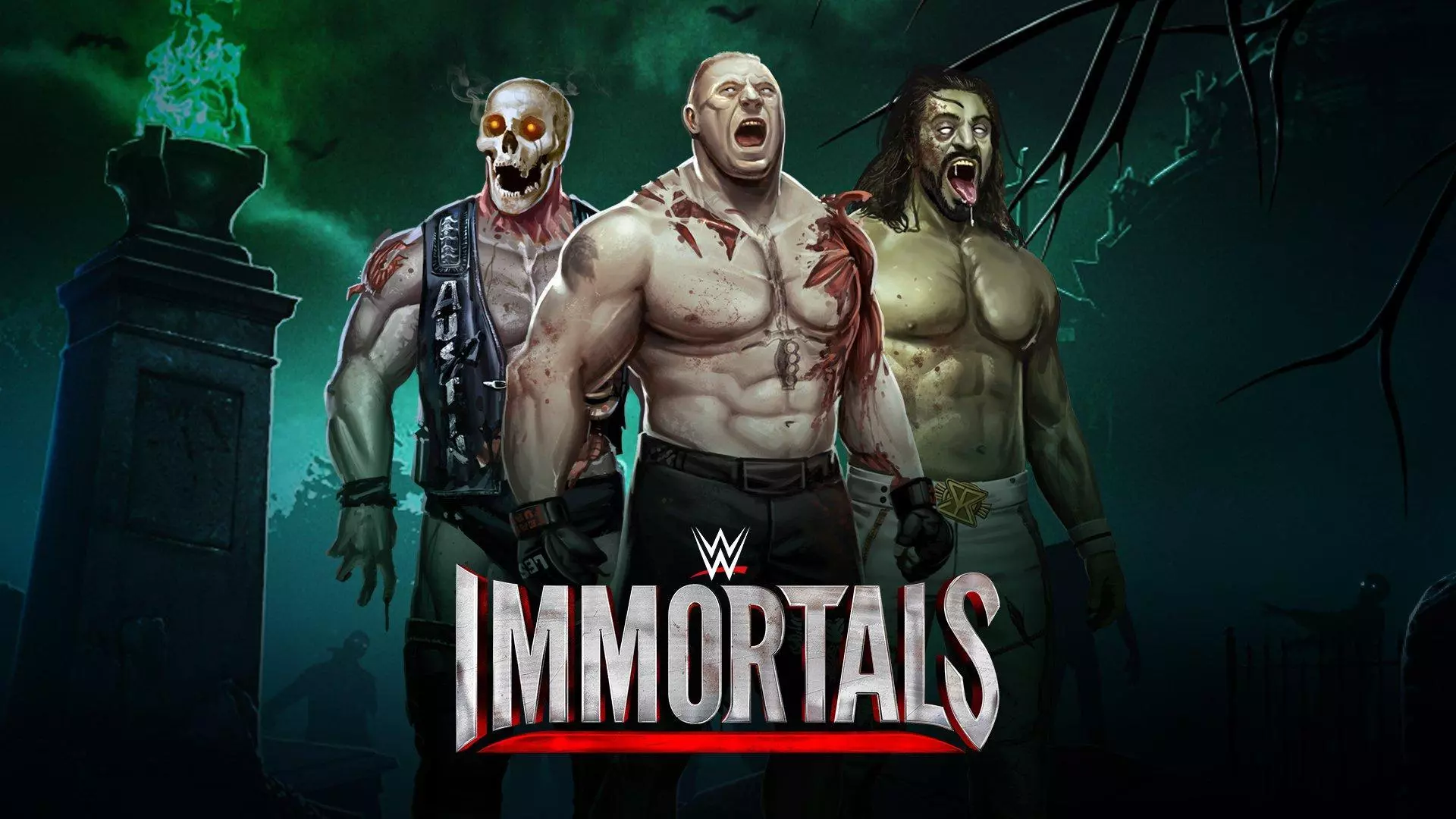 Mortal Kombat 25!
It's the 25th Anniversary of Mortal Kombat and we're celebrating across all our games. In WWE Immortals we've got cosplay expert Xavier Woods as the God of Lightning, Raiden. Earn him in a special Challenge.
Zombies!
Get ready to survive the Zombie Invasion and earn Zombie versions of AJ Styles, Brock Lesnar, Seth Rollins, and Stone Cold Steve Austin in the new Zombie Mode. Survive wave after wave of Zombie attacks to earn Cemetery Packs containing valuable rewards including Gravestone Letters. Collect Gravestone Letters to spell out the Zombie names and capture the undead for your collection.
New Platinum Characters!
Earn Platinum Bars in Ladder Match for a chance at new Platinum Characters: Biker AJ Styles and Viper Dojo Randy Orton.