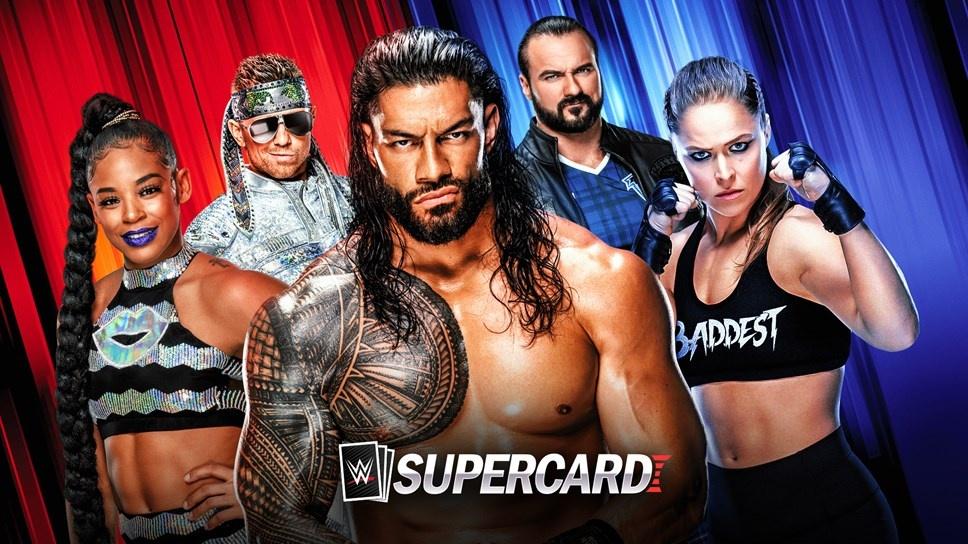 WWE Supercard is a mobile game available on IOS and Android devices that was first released almost a decade ago all the way back in 2014 and it is still going strong after all these years.
The Incredible Staying Power of Supercard
Now, obviously, this is incomparable to console releases, as it is exclusively on mobile and not the typical simulation style gameplay as it is a card-based game but despite that, it is one of the few wrestling mobile games out there that is actually worth putting your time into. On the surface, it may seem like just another regular card game like so many others but there is so much more to this game, and with its staying power, it shows that there is still a large fanbase and is clearly the most successful mobile wrestling game of all time.
For context, the objective of the game is to collect high-level cards and build the best deck possible to compete against players around the world or to compete against other decks of cards offline. Sounds pretty simple and straight to the point so why is it still so popular?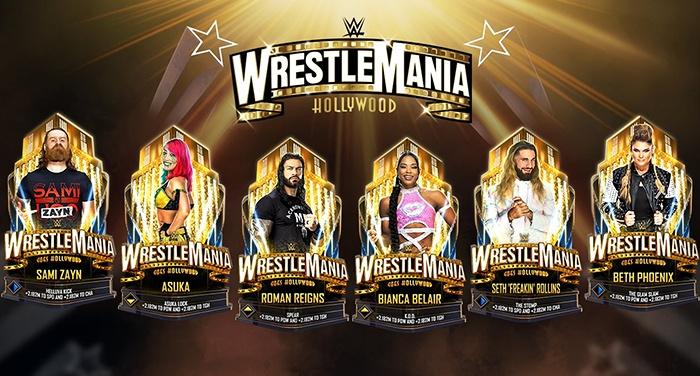 When it was first released, there were a limited amount of options with no online gameplay available. As the years went by, 2K and the developer of the game, Cat Daddy added more features and more ways to play with modes such as Road to Glory, King of The Ring, Wild Mode, and more. As of this writing, Supercard is now in its 9th Season which is impressive, to say the least.
The reason people keep coming back is the addictive aspects of the game such as the core gameplay, the rewards system, the "grindy" feeling of wanting to collect the best cards, etc.
This is common in most high-profile mobile games but it works here for Supercard. The wins do not feel cheap, they feel earned and as you continue progressing through the game, it feels so satisfying when you gain the cards you were looking for or the superstars you hoped you would be able to pick up. And you never have to spend a dime and you will still be rewarded. The microtransactions feel like a bonus rather than obligatory.
A Wildly Fun Game for Everyone
2K and Cat Daddy have constantly updated the game providing players with more modes, online features so you can play with friends or other online players, new tiers of cards, and new superstars present and past, and even after 9 years, the game is completely up to date with the current roster of WWE with a vast lineup of superstars.
There are also regular challenges and events that players can go through to gain new and unique rewards. It has also tied in with actual WWE Pay Per Views, shows, and moments and has even offered guest characters such as Robocop which sounds completely out of left field for a WWE game but there is something special about 2K implementing exciting new characters and features even if it is outside the wrestling world.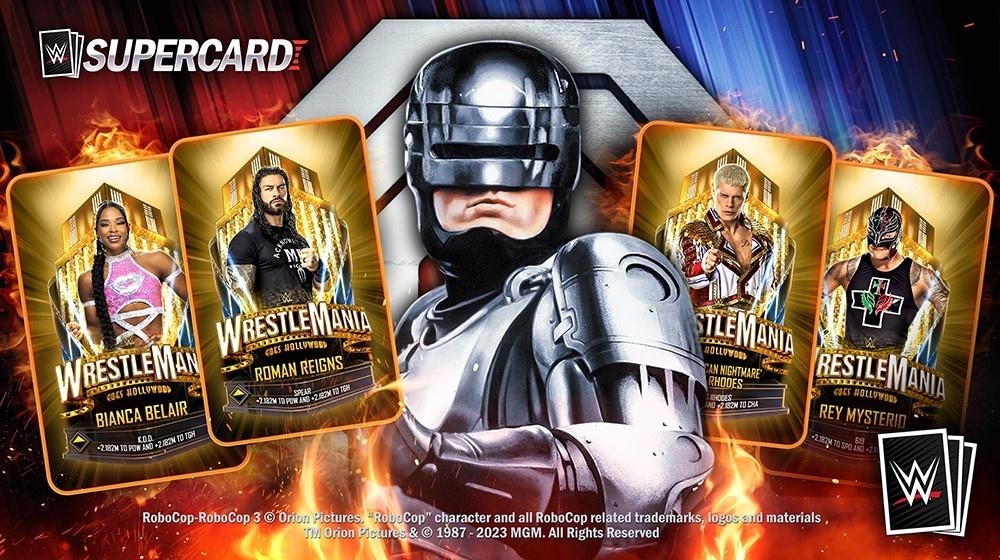 It is also easy to simply pick up and play and you can instantly get into the game at any time which many people appreciate. Its counterpart, NBA Supercard has also been widely successful with a similar formula. You also do not necessarily need to be a wrestling fan to enjoy the game as you could be into card games and this will still hook you.
Most wrestling games have a pretty short life but 2K have shown their level of commitment to continuing the WWE Supercard experience and always finding innovative ways to the regular card game formula with its vast amount of cards, modes and gameplay mechanics, and animations.
Are you still into WWE Supercard after all these years? Drop your thoughts on the overall game in the comments below.
For more details on WWE Supercard, check out our expansive and up-to-date page along with the latest news of the game.