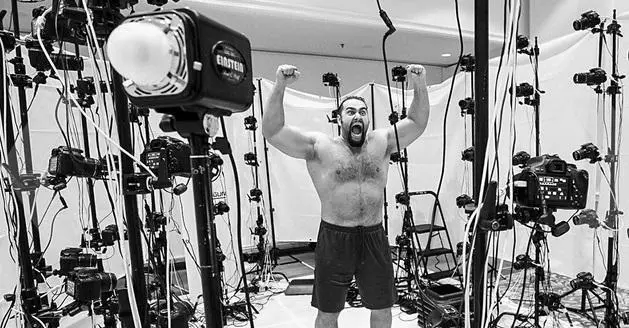 2K Games has given us more details on the development process that goes into creating WWE 2K16 characters. It's a long process that many people might not know about.
WWE 2K16's community manager, Vore2K, posted on the game's official forums how long it takes to add a character into the games each year. He also described that being scanned may not mean it's a confirmed roster spot for that year.
He posted:
I chatted with Visual Concept's Mark Little about scanning and roster inclusion to clear things up about how it's all done. Interesting read!
"When we travel to do scanning sessions we scan everyone that we can get into our scan booth. WWE Superstars and Divas are very busy so we take every opportunity to scan them regardless of whether or not we are using the scans for the upcoming game. We want to have as many scanned as possible because the scan is the starting point for us adding someone to the game.
It is true that it only takes around 5-10 minutes to scan the SS and Divas but that is step 1 in a long process. After they are scanned it takes our team about 2 months to complete modeling work from start to finish. The kicker is that the model is only part of the work required to add a SS or Diva into the game. Entrances, moves, taunts, attire, entrance attire, music and roster images all need to get developed. In addition, we need to record commentary for each SS and Diva which is a large undertaking all on its own. So, as you can see, scanning a SS or Diva is the least amount of work involved in getting someone into the game.
Ohh and by the way, we have almost filled the double layered Blu-Ray media. We have been working very very hard."