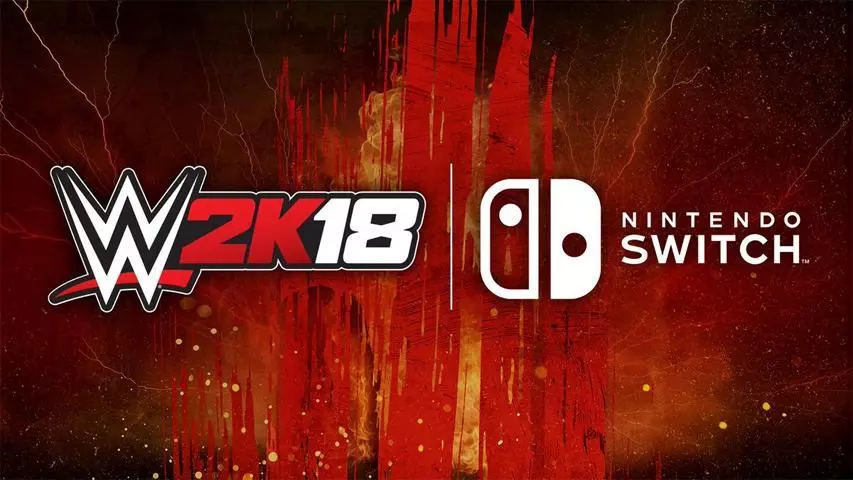 It's official: WWE 2K18 is coming to Nintendo Switch.
With a little help from WWE 2K18 cover Superstar Seth Rollins, WWE and 2K confirmed that WWE fans everywhere will be able to test their grappling might this fall on Nintendo's newest gaming console. WWE 2K18's Nintendo Switch debut marks the first time in five years that a new WWE video game will be available on a Nintendo platform. Thanks to Switch's on-the-go capabilities, it will also be the first portable WWE video game available in six years.
Switch enthusiasts who choose to step into the WWE 2K18 ring can expect a flurry of new features in this year's game, many of which were detailed recently in a massive WWE 2K18 feature reveal. This includes matches featuring up to eight Superstars, a more expansive backstage area, new weight detection and grapple carry systems and much more. This is in addition to a more immersive MyCareer experience and an all-new online Road to Glory mode that pits your custom Superstar against players around the world. WWE 2K18 will also provide a more comprehensive ability to customize the in-game experience, including a new Create Match option.
WWE 2K18 Switch players will be able to compete with or against Superstars that will make up this year's ever-growing Roster of playable characters. Players will also get the chance to capitalize on accessing the WWE 2K18 Pre-Order Bonus of Kurt Angle, who is available to anyone who pre-orders 2K's popular WWE video game for the Switch or other gaming consoles.
Stay tuned for more details on the Nintendo Switch edition of WWE 2K18. WWE 2K18 is currently scheduled for worldwide release this Fall on Nintendo Switch, and on Oct. 17, 2017 on PlayStation 4 and Xbox One.
UPDATE: The Nintendo Switch version of WWE 2K18 will support 6 characters onscreen at once.