As previously reported, Seth Rollins was scheduled to be a guest on ESPN SportsCenter today to make a big announcement.
As speculated, the King Slayer announced himself to be the Cover Star of WWE 2K18, and the official cover has been revealed, which you can check out here below!
In addition, the WWE 2K18 Release Date and Platforms have also been confirmed: the game will be released on October 17, 2017 for PlayStation 4 and Xbox One, featuring "hard-hitting action, stunning graphics, drama, excitement, new game modes, additional match types, deep creation capabilities, and more"!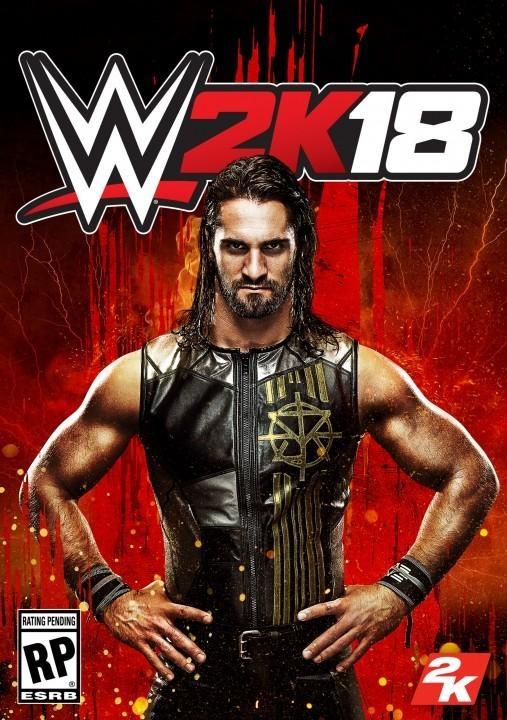 Seth Rollins' career is truly unique and he encourages the WWE 2K Universe to follow their own path as well.
"As the WWE 2K18 cover Superstar and franchise ambassador, it is my incredible honor and mission to ensure this game will truly #BeLikeNoOne – a calling card perfect for everything I stand for – as it sets forth on its own unique path," said Seth Rollins. "Following in the footsteps of other WWE 2K cover Superstars – Dwayne 'The Rock' Johnson, John Cena, Stone Cold Steve Austin and Brock Lesnar – I now carry the torch and proudly represent a new generation of WWE Superstars. I am the future, and the future can't be stopped."
In addition to naming Rollins as the WWE 2K18 cover Superstar, 2K unveiled details on WWE 2K18 Game Editions of its latest WWE video game. They are:
The WWE 2K18 Standard Edition, which includes a physical or digital copy of WWE 2K18 as well as a pre-order bonus.
The WWE 2K18 Deluxe Edition, which includes all the Standard Edition benefits plus access to the WWE 2K18 Season Pass, bonus digital content and early access to the game four days prior to release.
The WWE 2K18 Collector's Edition, which includes all the Deluxe Edition benefits except the option of a digital download. However, players who pick up the Collector's Edition will receive exclusive physical WWE collectibles.
2K will announce more information about these editions and bonus features this summer. Keep an eye on our WWE 2K18 Game Editions page to be the first to know the details when they get revealed.
Monday's major announcement by 2K also confirms that Rollins will be the first Superstar to join the WWE 2K18 Roster of playable characters. Additional playable characters will be announced later this year.

Make sure you also check out the amazing WWE 2K18 Cover Reveal Trailer 2K released, and stay tuned on The SmackDown Hotel for upcoming WWE 2K18 News!
Thank you @2K and @espn! Huge honor to be on the cover of this year's game. Be like no one. pic.twitter.com/4Cov9HjVVB

— Seth Rollins (@WWERollins) 19 giugno 2017