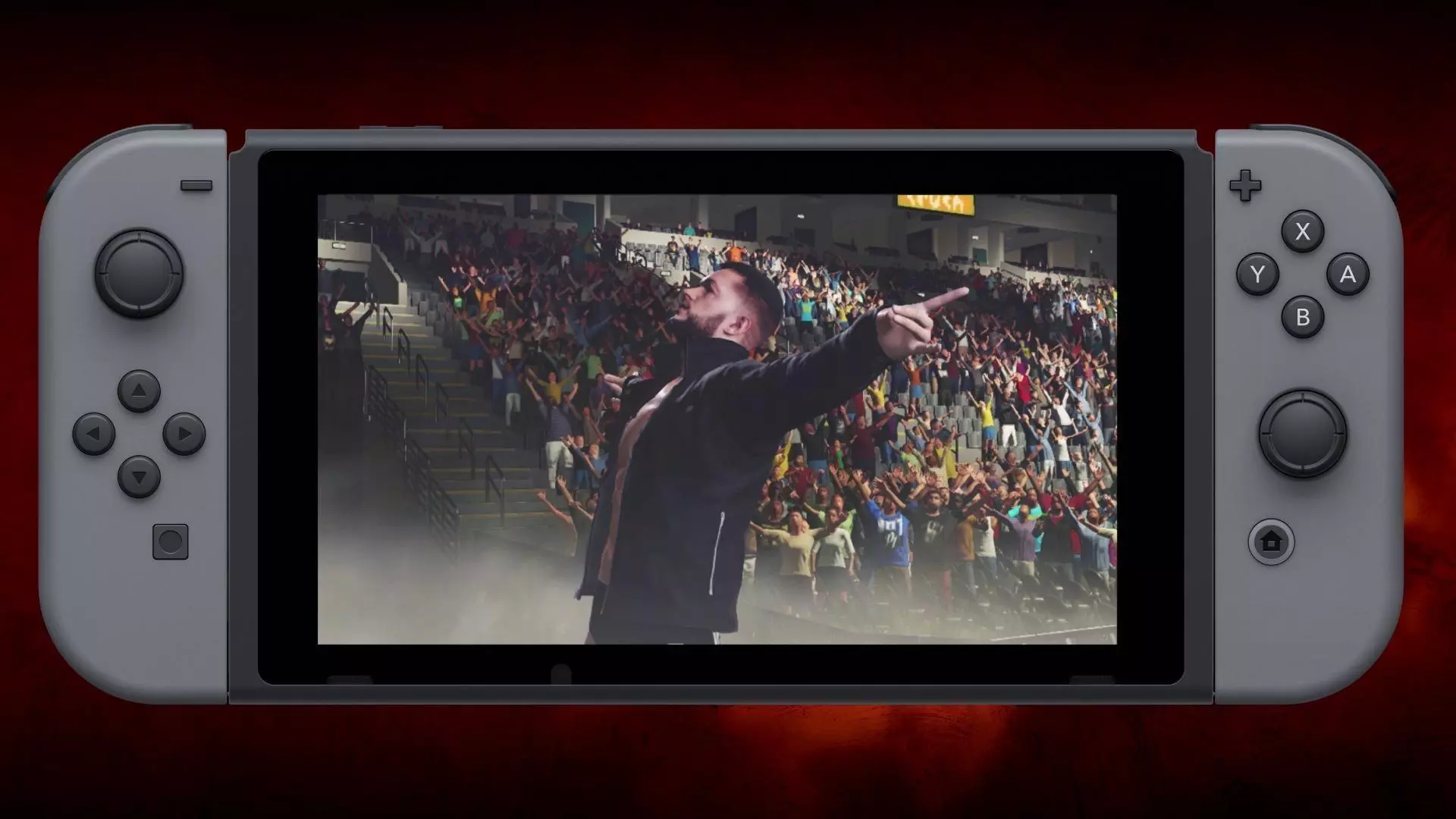 In addition to Xbox One, PlayStation 4 and PC, WWE 2K18 is now also finally available for Nintendo Switch platform, starting from today, December 6 (release date may vary by territory). This release for Switch marks the first WWE videogame to appear on a Nintendo platform in over five years and the first portable WWE video game in six years.
The WWE 2K18 Season Pass and DLC offerings will also be available to Switch players. This includes popular features like the Accelerator and MyPlayer Kick Start as well as highly-anticipated DLC bundles, including the Enduring Icons Pack and New Moves Pack. Fans who purchase the digital version for Nintendo Switch will receive access to the Kurt Angle Pack at no additonal cost from the Nintendo eShop until Dec. 13, 2017.
The Nintendo Switch edition is a robust offering featuring the new grapple carry system, new weight detection, thousands of new animations, a massive backstage area, and up to six characters onscreen at once. Play on TV or in handheld mode with up to four people in online and local multiplayer. All of the big modes are included as well:
WWE 2K18 NINTENDO SWITCH GAME INFO
MyCAREER
The MyCAREER experience puts you on the path to greatness as you journey along on the road to WrestleMania. Explore WWE like never before through a free-roaming backstage, conversing with WWE Superstars, forming alliances, making enemies, seeking out quests, and strategizing for upcoming matches.
Road to Glory
Introducing the all-new Road to Glory! Compete with opponents online to improve your MyPLAYER by earning unlockables, boosts, and upgrades, all while securing your entry into special events that are held alongside real-life WWE special events, such as pay-per-view
Dynamic Creation Suite
Customize WWE like never before with an even deeper set of customization tools and the new Custom Match option! The robust Creation Suite also offers even more detailed features for Create-a-Superstar, Create-a-Video, and Create-an-Arena.
The Biggest Roster Ever
WWE 2K18 offers the most complete roster of the biggest and brightest WWE and NXT Superstars and Legends to ever grace a WWE ring! Check out the Complete WWE 2K18 Roster Page at THIS link.
Universe
Recreate the WWE broadcasting experience in Universe. WWE Raw, SmackDown Live and NXT shows happen every week with Superstars competing against one another. Incorporate custom Superstars, tag teams, championships, arenas and shows to create your personal WWE experience.
NINTENDO SWITCH WWE 2K18 TRAILER

NINTENDO SWITCH WWE 2K18 SCREENSHOTS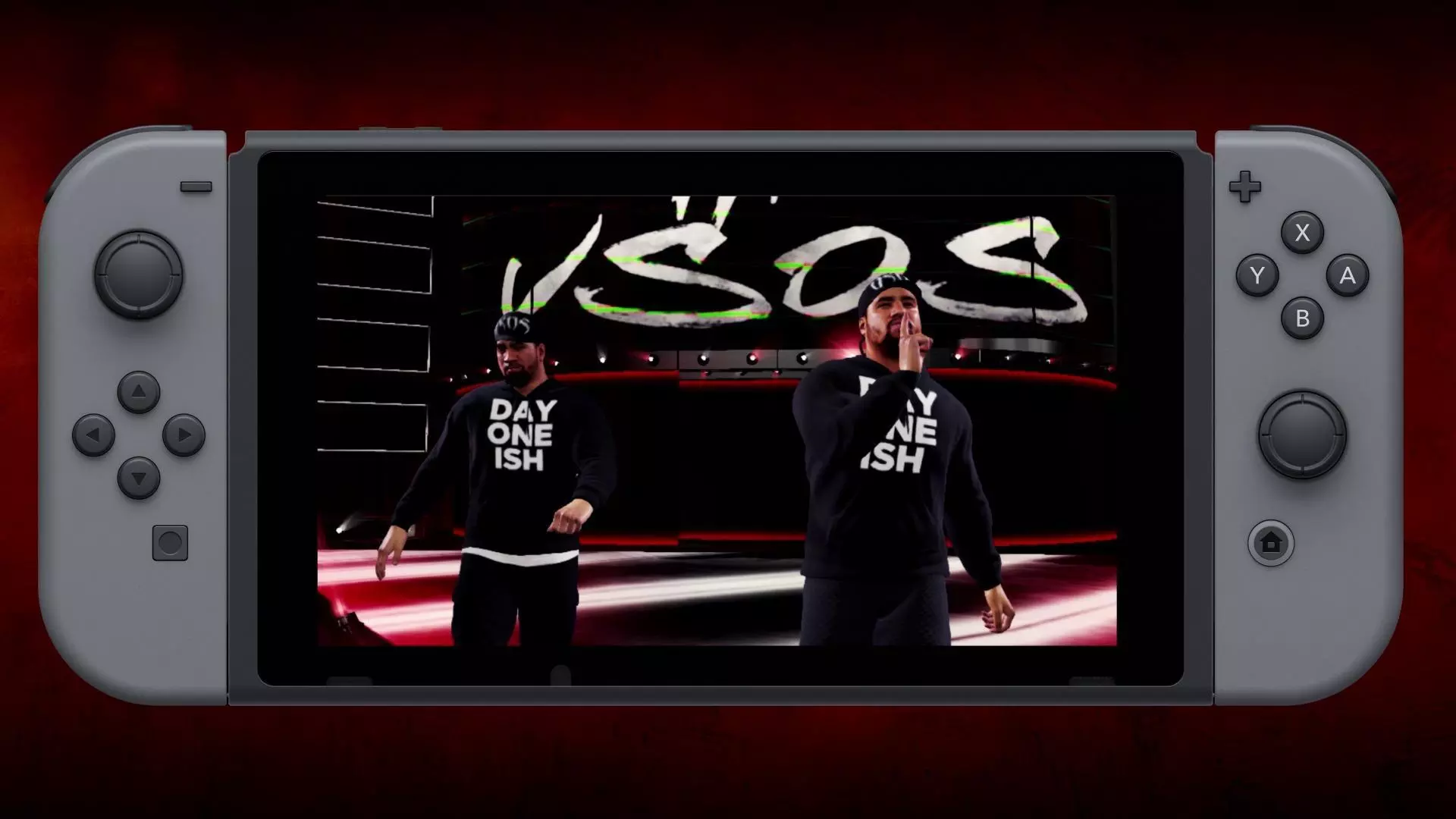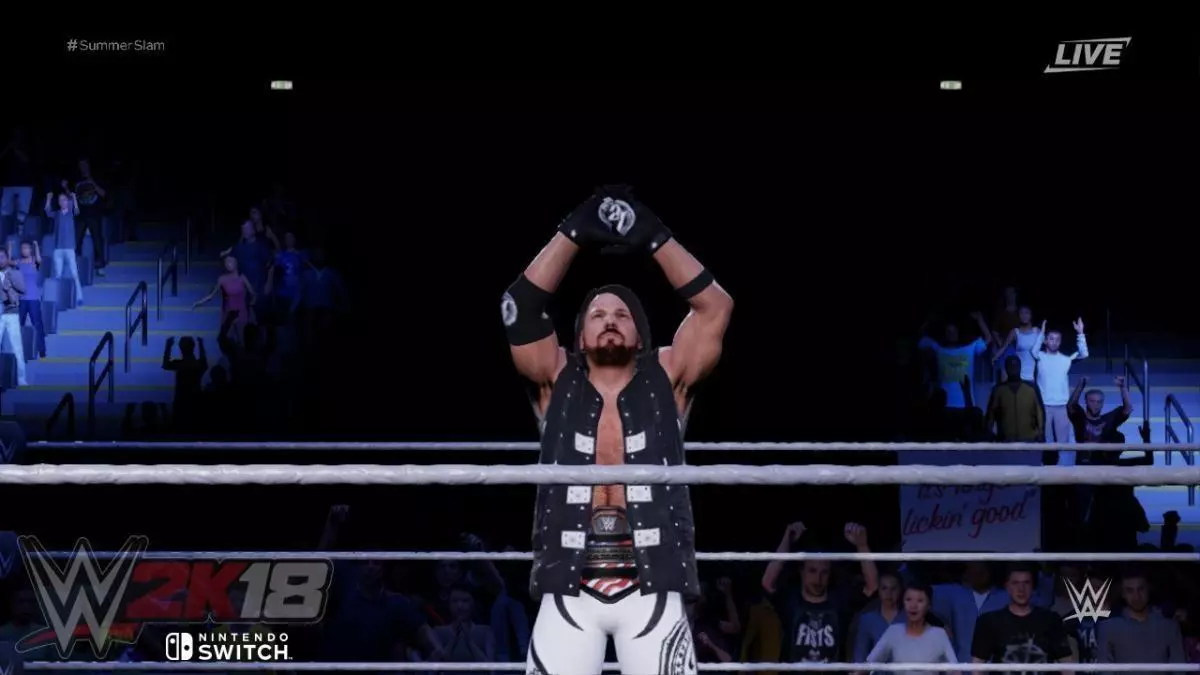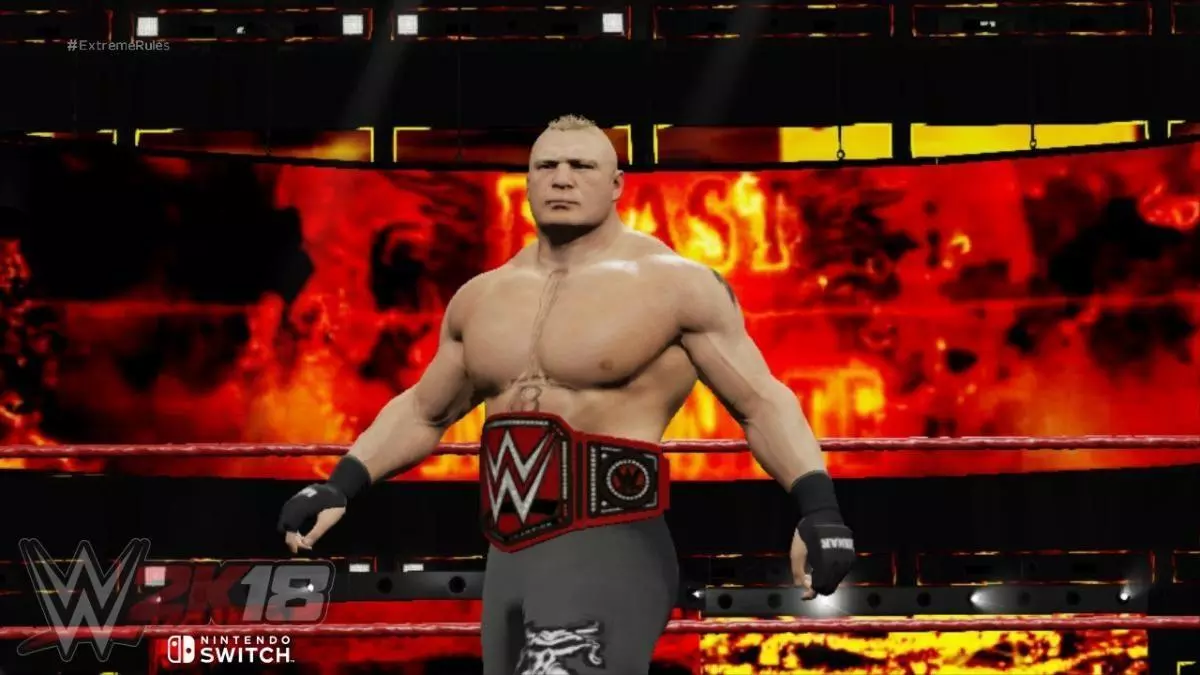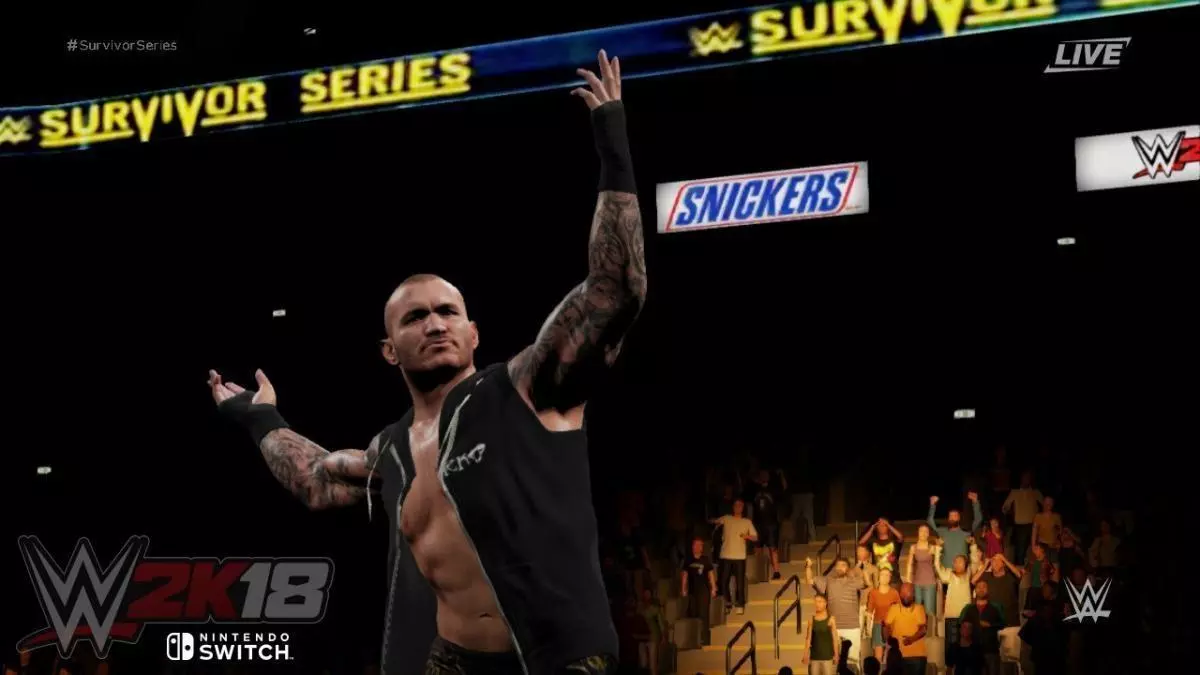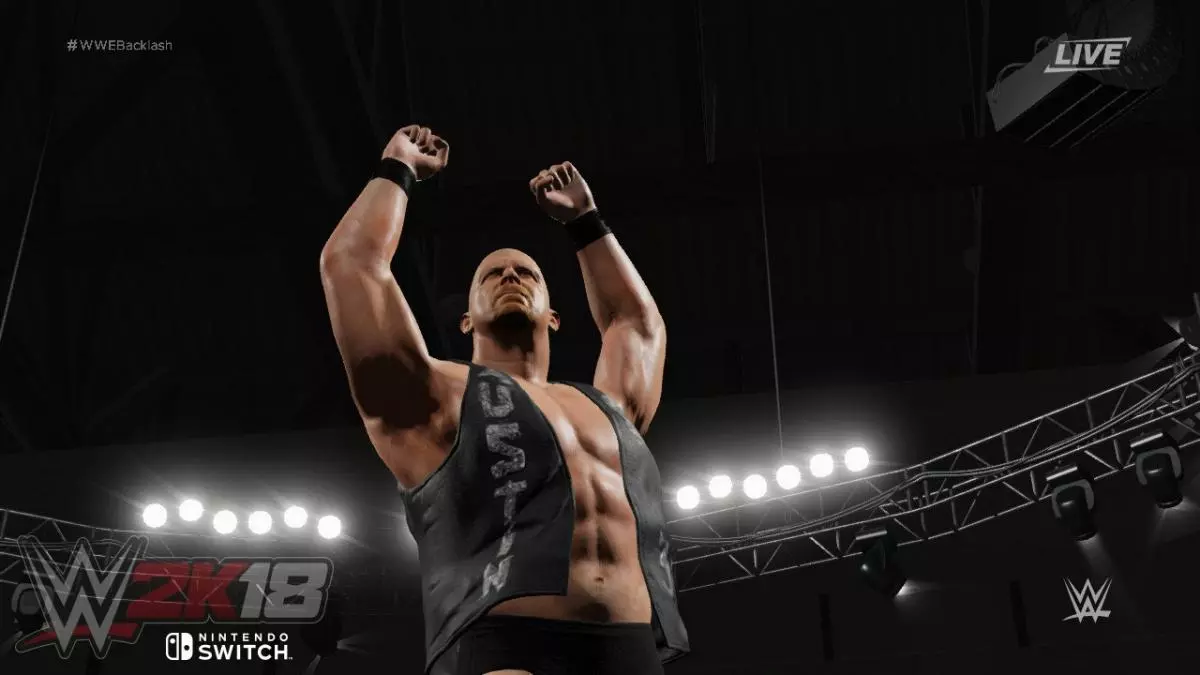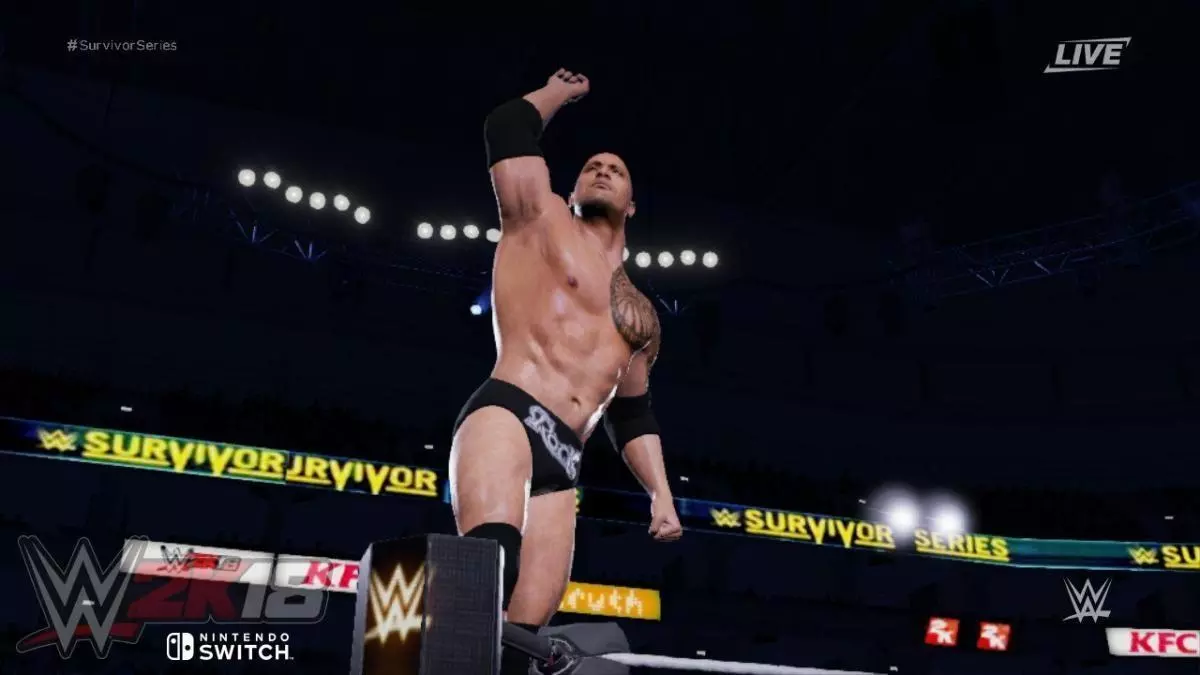 For more WWE 2K18 info, take a look at our complete Guides and Walkthrough Section.