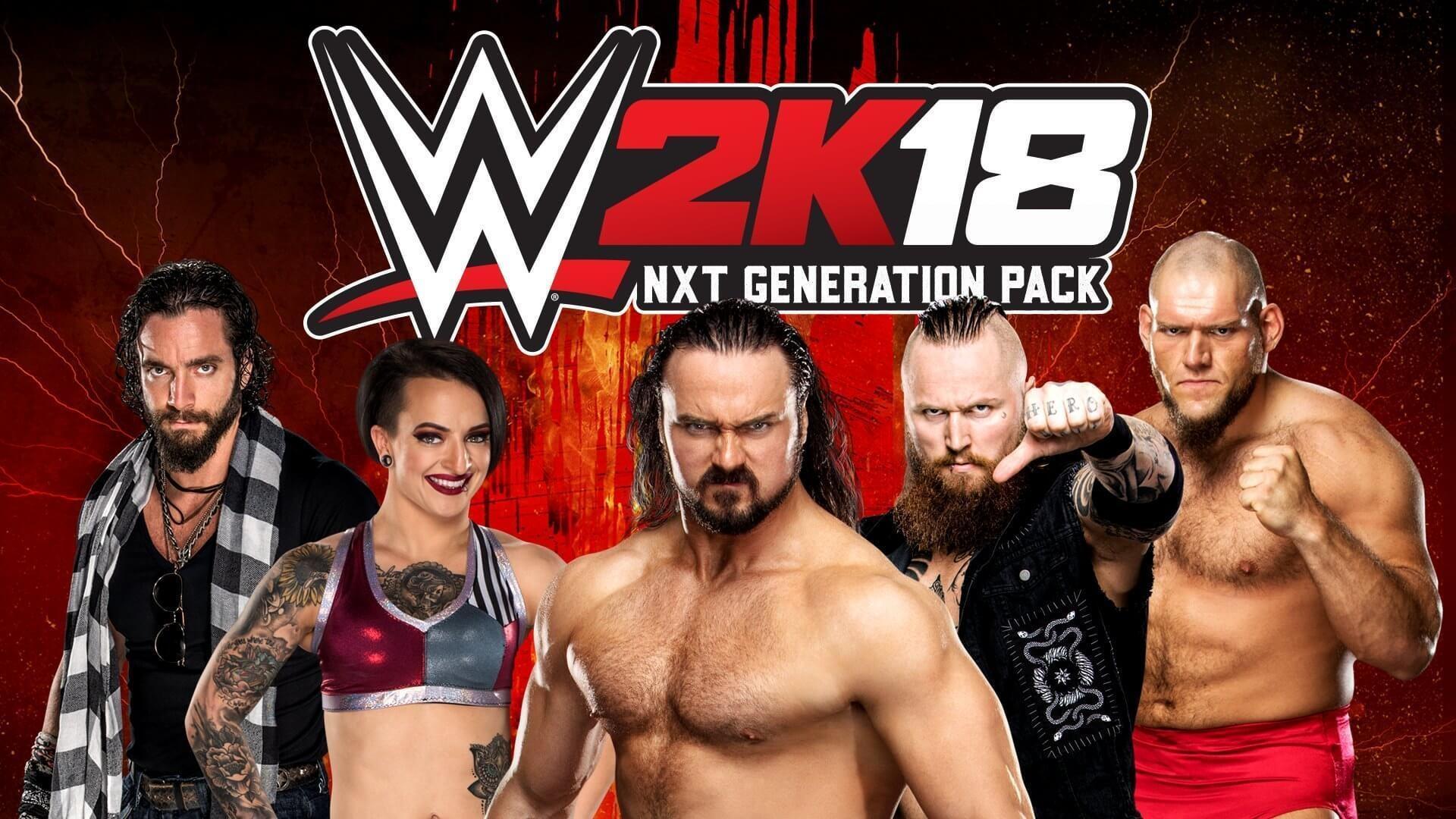 The WWE 2K18 NXT Generation Pack downloadable content releases today on PlayStation 4, Xbox One, and PC. The NXT Generation Pack includes current and former NXT Superstars Aleister Black, Drew McIntyre, Elias, Lars Sullivan, and Ruby Riot.
It is included in the WWE 2K18 Deluxe Edition, WWE 2K18 Cena (Nuff) Edition, and the WWE 2K18 Season Pass, or is available for purchase separately for $9.99.
Here's the official launch trailer:

For all details on the WWE 2K18 DLC Packs and Superstars check out our DLC Guide.