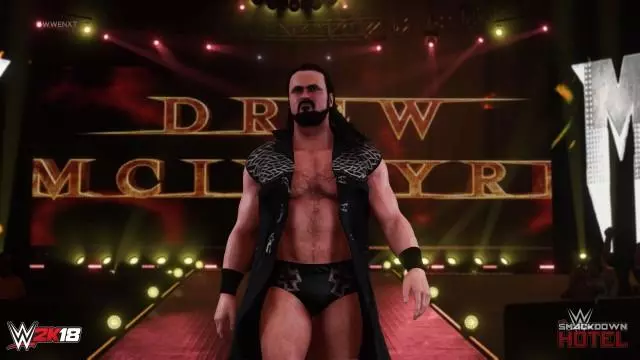 In addition to the new WWE 2K18 NXT Generation DLC Pack, a new Patch for the game (Update 1.05) will be released today (November 21) at 10 am PST on PlayStation 4 and Xbox One.
Below you can find the patch notes of the newest changes and fixed issues as part of the 1.05 Patch:
General MyCareer fixes.
Balanced the AI's pin escape probabilities.
Balanced the frequency in which AI Superstars utilize the Drag mechanic.
Adjusted the Damage display for Submission moves. Submissions now correctly reference the correct limb.
Fixed an issue where AI incorrectly referenced "Grapple" reversal rates for Finishers if the Finisher was preceded by an automated reposition.
Fixed Pin Combo for World' Strongest Splash.
Fixed Superstar names being replaced with the names of alternate attires during an entrance run-in.
Fixed Squash Matches not occurring in player-edited matches.
Various adjustments to in-game animations to prevent warping.
The Great Balls of Fire 2017 Arena, which was previously hidden on-disc unfinished, has now been completed and officially added to the game.
Batista's Face/Machine Gun entrance, which was originally left out of the game this year, has now been added back to the game.
There are also various other general bug fixes throughout the game.
---
Let us know in the comments if you find anything else that was fixed in the patch or if you have other issues with the game!