Kurt Angle might have leaked the WWE 2K20 Collector's Edition. The Olympic Hero posted the following photo on Instagram confirming he needs to sign 10,000 autographs on pictures with the 2K logo on them.

Considering that in the past years with 2K the Special Editions of the game included a signed photo of the superstar the Collector's Edition is dedicated to, this could mean there's a high chance WWE 2K20 could have a Kurt Angle Collector's Edition.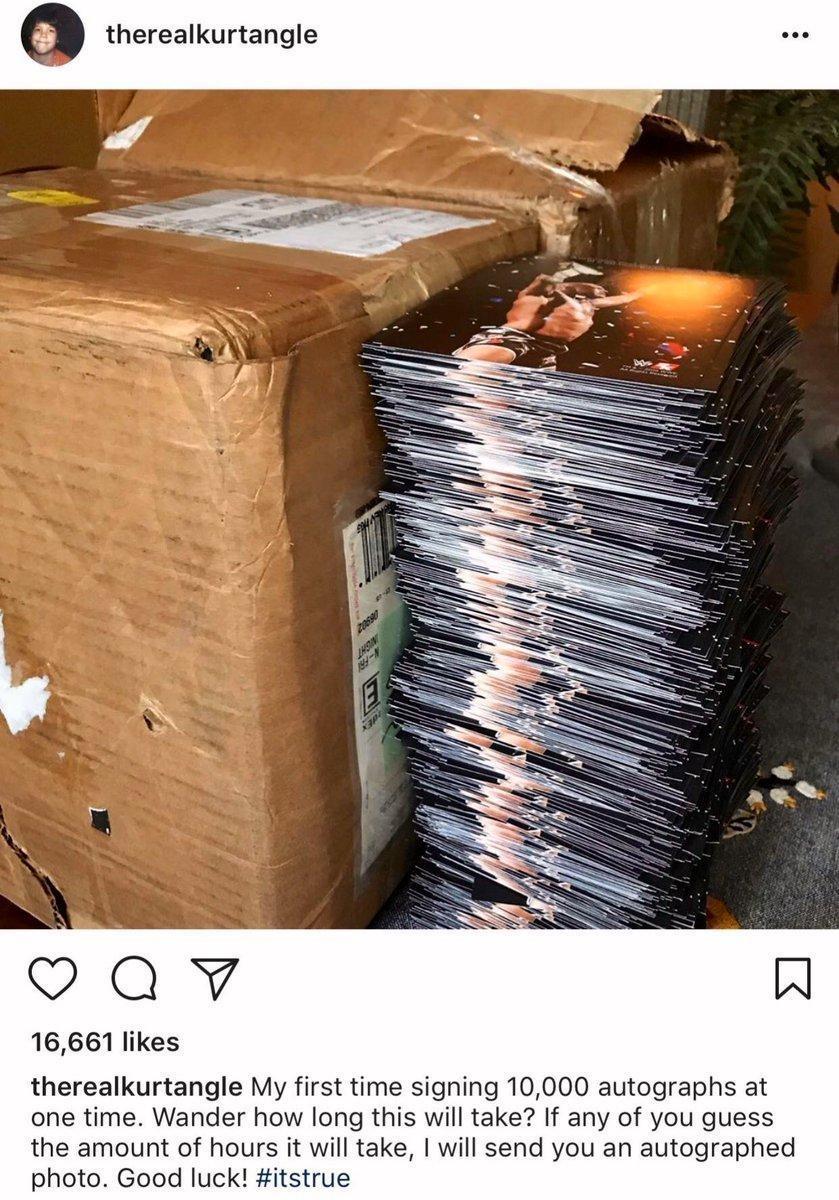 Based on last year's Ric Flair "Woooo! Edition", a Kurt Angle special edition could feature alternate versions of Kurt Angle during his career and some of his biggest rivals from the past.
In addition, Edge also replied to Kurt Angle's post with the following comment: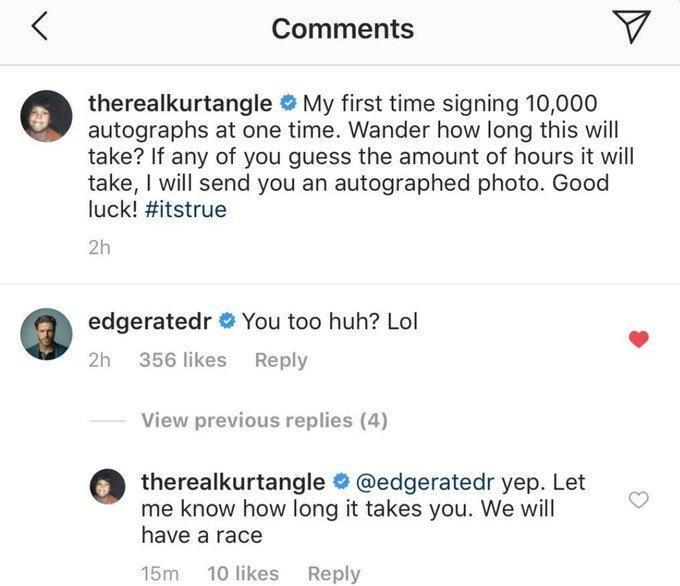 The fact that Edge is also signing 10,000 autographs could lead to having multiple WWE 2K20 Collector's Editions, or maybe a "Ruthless Aggression" Edition featuring the biggest Superstars of that era?

We don't have additional information at the moment but stay tuned on the site because WWE 2K20 and its Special Editions will be officially revealed in the upcoming weeks!