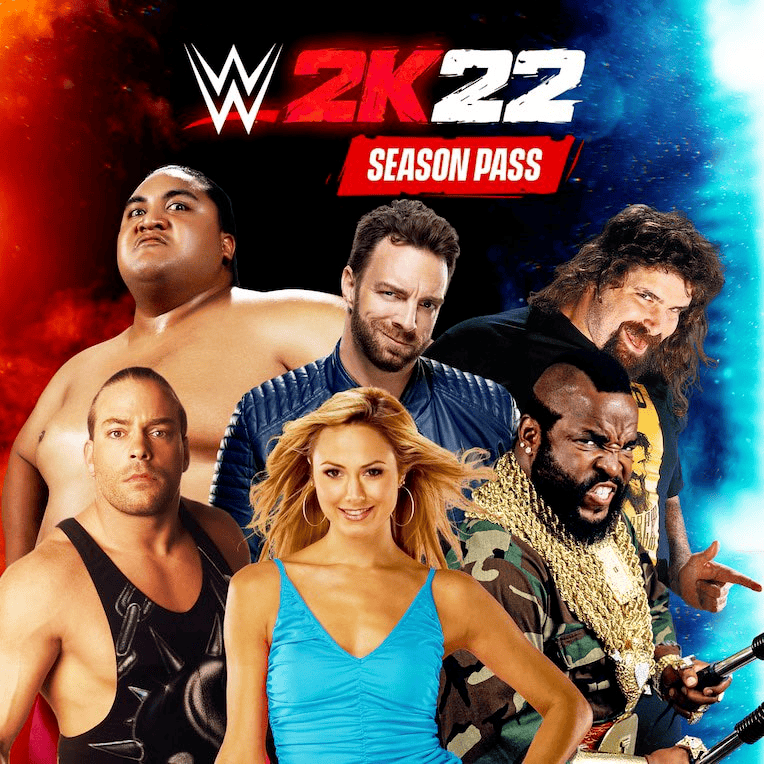 The PlayStation and Xbox stores have just revealed the promotional image for the WWE 2K22 Season Pass, showing us the first Superstars that will be added to the game as DLC.
WWE 2K22 DLC: First Superstars Revealed
The list of WWE 2K22 DLC Superstars and Legends appearing in the Season Pass picture are the following:
Rob Van Dam
Stacy Keibler
Yokozuna
Cactus Jack
Mr. T
LA Knight
WWE 2K22 Season Pass: Names of the 5 DLC Packs
Alongside the confirmations of the first Superstars that will be available ad DLC, the names of the 5 DLC Packs included in the Season Pass have been revealed directly from the game. The names of the Downloadable packs are shown when the Season Pass is purchased.
Here's the list of the 5 WWE 2K22 DLC Packs
‪Banzai Pack
Stand Back Pack
Whole Dam Pack
Most Wanted Pack
Clowning Around Pack
WWE 2K22 Season Pass Promo Image: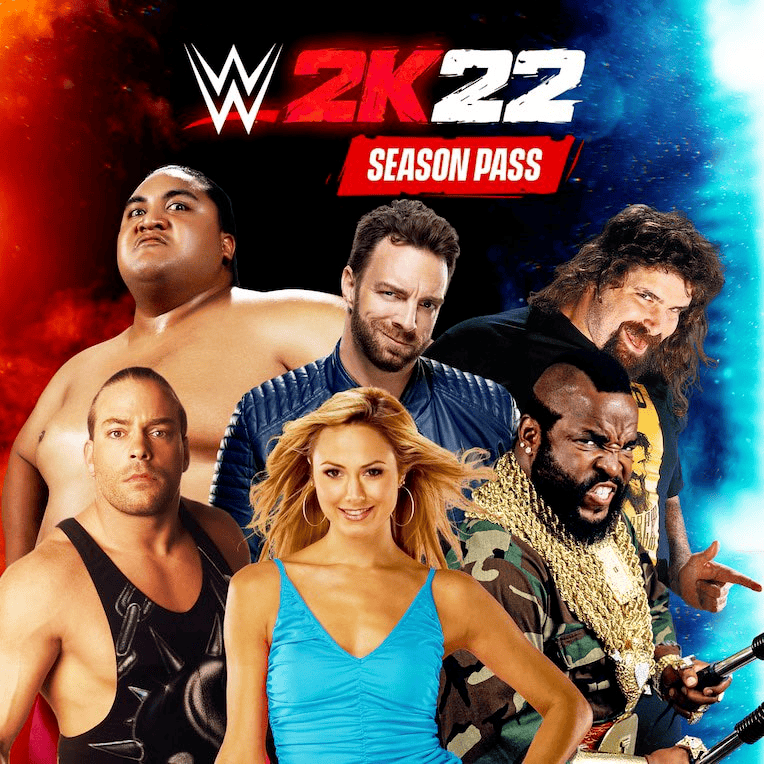 ---
What do you think about the announced characters and names of the DLC Packs? Who would you like to see included as DLC superstars? Let us know in the comments below!
For all the information on WWE 2K22 check out the WWE 2K22 Main Section, and the full WWE 2K22 Roster Page.