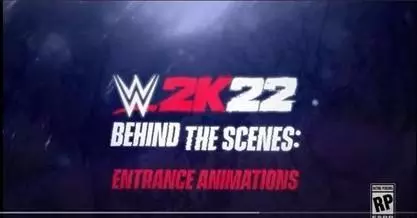 Just yesterday the Official WWE 2K Dev Youtube Channel released a new video in the 2K22 Dev Diaries Series which shows off some of the new entrance and victory animations for WWE 2K22.
So is this article we will be going over all of the video's entrance and victory motions and who we believe that they belong to.
New Entrance and Victory Animations
Here is a list of all of the video's shown animations and who they may be for.
Entrance Motion 1 (Bobby Lashley)
Entrance Motion 2 (Roman or Jey Uso?)
Entrance Motion 3 (Braun Strowman)
Entrance Motion 4 (Randy Orton)
Entrance Motion 5 (The Miz Retro)
Entrance Motion 6 (Bobby Lashley from the Turnbuckle)
Noticeable Motions in the Video
There are two motions during the video that raise some questions with the first one being the retro Miz motion as there may also be a retro Morrison motion as well since John Morrison came back to WWE last year.
However, the more concerning victory motion is that of Braun Strowman since he along with 5 other superstars were released 2 weeks ago so with this motion being included in the video so this is a good indication of Strowman still being in the game if he has a significant role in either Career or Showcase mode.
However, there is a chance that the other 5 superstars who were released as well may be in the game since they were all released so recently.
Other Things Seen in The Video
As from other things noticed during the video, most of the motions use the new shaky camera in some of the shots, which seems like a step in the right direction to make the game more realistic.
Also seen during the victory motions is more of the Thunderdome Arena used currently on WWE TV however it isn't fully completed as some of the lighting rigs are just floating in the air without being attached to anything.
The final thing of note to mention is that when viewing some of the victory motions, we can see the in-game models of the commentary team of Michael Cole, Corey Graves, and Byron Saxton which don't seem to have been updated but future videos 2K may update their character models.
Here is the Entrance Animations video for anyone interested in taking a look for themselves.
What do you guys think about the latest video in the WWE 2K Dev Diaries Series?
Leave your comments down below and thanks for reading!