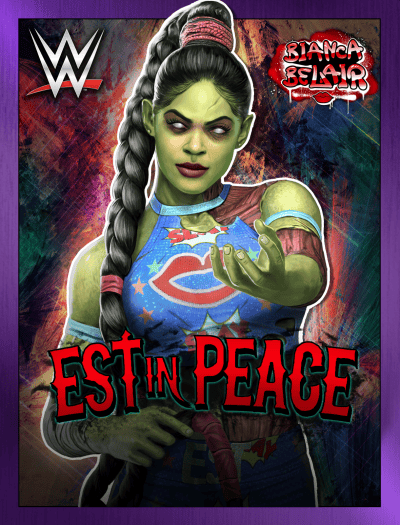 Gender

Female

Nickname / Version

EST in Peace

Alternative Versions

Bianca Belair

Era

Modern Era

Superstar Tier

A Tier

Superstar Class

Trickster

Ability Style

Focused

Promoter

Coach
After falling into a deep and otherworldly trance, Bianca Belair awakens anew. Her gnarled fingers clutch her head while she tries to remember her past, but just she's too hungry to concentrate... now she must sate that hunger. As they say, no rEST for the wicked!
SPECIALS: DeadliEST Spear, Back Alley Body Drop, Broken Wings Slam, Full Moon Assault, Braid Blade Slash, Bite
FINISHERS: Spinning Saw Splash, Zombie Attack!
TAG LINKS: Modern Era, Zombies, Women Superstars