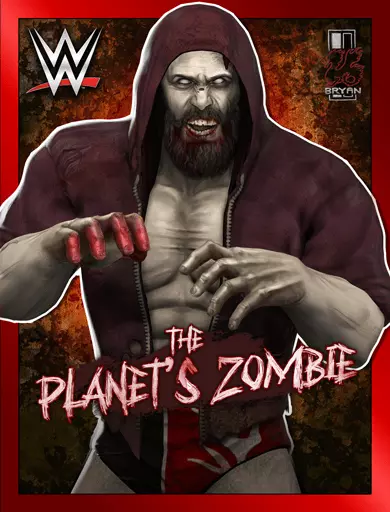 Daniel Bryan '20 is featured as a playable character in the WWE Champions Roster, as part of the WWE Superstar roster in the Modern Era.
Daniel Bryan '20 is classed as a Chaotic Powerhouse in the game.
PROFILE INFO
Gender

Male

Roster

WWE Superstar

Nickname / Version

The Planet's Zombie (The Rising Dragon, Hell No)

Era

Modern Era

Superstar Class

Powerhouse

Ability Style

Chaotic

Alternate Attire

Demigod

Alternative Versions

Daniel BryanDaniel Bryan '13Daniel Bryan '15

Real Life Profile

Daniel Bryan / Bryan Danielson
As he brushes the soil from his reanimated limbs, Daniel Bryan's warped mind is now plagued by a singular purpose: he will protect the world from human consumption, by consuming all the humans in the world.
SPECIALS: No! Kicks, Bite, Escape From Hell, Deadly Diving Knee, Skull Launch, Knee of the Damned
FINISHER: Zombie Attack!
TAG LINKS: Modern Era, Zombies, Zombies 2020, WrestleMania 35