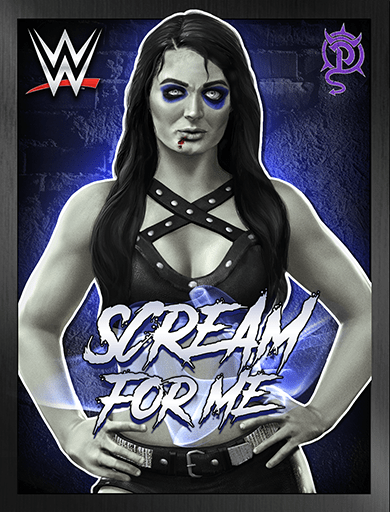 Gender

Female

Nickname / Version

Scream for Me

Alternative Versions

Paige

Era

PG Era

Superstar Class

Striker

Ability Style

Focused
Based off her WWE Zombies figure in 2016.
In life, Paige's alabaster skin helped her stand out from the rest of the Women's Division. As a zombie, she looks right at home among the undead masses.
SPECIALS: Z-DT, Rot-Away Slam, Skull Smasher, Snapped Bones Suplex, Bite, Shambling Side Kick
FINISHER: Headsplitter
TAG LINKS: PG Era (Formerly Modern Era), Zombies, Zombies 2019, Women Superstars