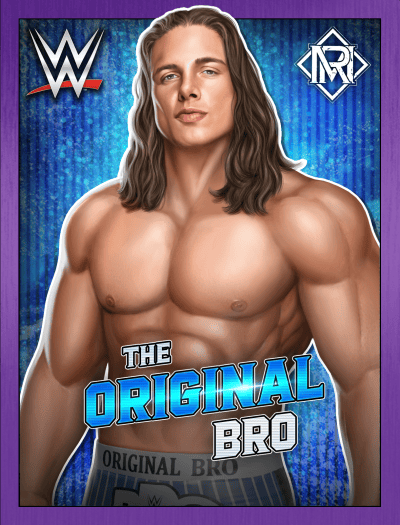 Riddle '19 is featured as a playable character in the WWE Champions Roster, as part of the WWE Superstar roster in the Modern Era.
Riddle '19 is classed as a Chaotic Trickster in the game.
PROFILE INFO
Gender

Male

Roster

WWE Superstar

Nickname / Version

The Original Bro

Era

Modern Era

Superstar Class

Trickster

Ability Style

Chaotic

Superstar Tier

B Tier

Promoter

Trainer

Alternative Versions

Riddle

Real Life Profile

Matt Riddle
Despite the name, Matt Riddle isn't someone to play with. Sure, the seemingly carefree grappler battles in the ring barefoot – with a pair of flip-flops nearby, of course – and carries around a lax demeanor that unsuspecting opponents might scoff at. This Riddle, however, is wrapped in an arsenal of surprises.
SPECIALS: Arm-Catch Overhead Kick, Spear, Bro Derek, Bro-ton, Final Flash, German Suplex
FINISHERS: Floating Bro, Bromission
TAG LINKS: Modern Era, NXT