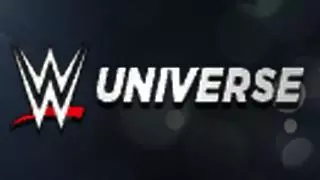 WWE 2K15 introduces "Story Collection" to the WWE Universe Mode. This new feature gives players the option to view the storylines that can happen during rivalries and allows them to pick a specific story for each rivalry.
In order to begin a story, you will need to assign a Superstar or a Diva who matches the conditions shown in the "Rivals" display. All story partecipants have to be assigned to the same show. The stories conditions ("clues") are hidden at first, as they are unlocked as you play through the Universe mode: complete a story to unlock 15 new clues, or simulate a story to unlock 2 new clues.
In total, there are 861 different storylines available, divided in 6 Story Categories:
Rivalries (42 Stories): Various Superstars and Divas go head-to-head in these 1 on 1 stories.
Tag Rivalries (78 Stories): Tag Teams clash while striving to reach the top in these 2 on 2 stories.
Other Rivalries (78 Stories): Stories that involve unique situations and outcomes, such as new Tag Team being formed or injuries occurring.
Championship Rivalries (647 Stories): Champions face off against #1 Contenders, enemies, allies and new challangers with the title on the line in these stories.
Special Rivalries (10 Stories): Rare stories based on previous rivalries.
Secret Rivalries (6 Stories): Unique and rare stories based on unique situations. These stories unlock after playing numerous stories.
The last rivalry you unlock in the Story Collection mode is the 'Secret Rivalry' of "John Cena vs The Future of the WWE" where John Cena competes against the likes of Roman Reigns, Daniel Bryan, and Cesaro.
Story Collection also grants the opportunity to recreate a number of historic rivalries and give the rivalry the ending you think it deserved. You have rivalries from the famous, "John Cena vs CM Punk" to "Sheamus vs Big Show" and even "AJ Lee vs The Divas." At the same time, Story Collection also allows the opportunity to live dream matches with their "What If Scenarios" that included a dream Wrestlemania match between Daniel Bryan and The Undertaker.
WWE Universe Mode "Story Collection" FAQs
Cannot get a rivalry to work? Check out this in-depth Frequently Asked Questions compiled by Project752 on Youtube.
Q: How do I unlock the clues for a rivalry?
A: There are two methods of unlocking clues for Story Collection inside of the Universe Mode. You can sit and play through rivalry matches you have set. Doing so unlocks a certain number of clues and additional ones if this is your first time playing through the rivalry. Continue this method until all 861 clues are unlocked. Now, that can take forever. The FASTEST method to unlock clues involves simulating through several years of Universe Mode. Usually at about 5 years of simulating through Universe Mode, you should have close to, if not exactly, 860 clues. #861 is typically the hardest to unlock. Continue simulating and you should get it eventually. The entire process is fairly short and should only take you simulating through 5-10 years of Universe Mode. You can reset the Universe Mode after unlocking all the clues.
Q: How do I set up a rivalry?
A: The requirements are always shown in the screen for the rivalry. You will need to see the Superstars or Divas to the appropriate Crowd Reaction (Cheer, Boo) and the appropriate Championship, only if asked. Additionally, have both superstars on the same roster and make sure the rivalry is set to that roster. For example, is your rivalry being set on Monday Night Raw? Make sure all the superstars are on the Monday Night Raw roster. You must also make sure none of the superstars are involved in any other rivalries at the exact same time.
Q: I followed all the steps and I can't play the rivalry.
A: Double check that all settings are correct using the appropriate title settings, if asked, roster settings, crowd reaction, and that they are not involved in other rivalries. After that let's take a look at the Guest Superstars, if the rivalry asks for a World Title or Tag Title Champion, consider moving superstars around in the rankings. If that still doesn't work, make sure any champions toward the top of the ranking are not involved in other rivalries. If it STILL doesn't work, just delete all active rivalries. The issue tends to be with there being no eligible Guest Superstars to be involved in that rivalry because they are in other rivalries.
Q: Do Historic Rivalries need to take place at the same PPV as in real life?
A: No. For example, the Historic Rivalry featuring John Cena and CM Punk does not need to begin with the Money In The Bank PPV like in real life. Rivalries can be set to finish at any PPV.
Q: Do you need to follow the same outcome as in real life with the Historic Rivalries?
A: Again, no. Cutscenes are set and will occur and change according to the outcomes you have chosen.
Q: Can you change the length of the rivalry?
A: You cannot, unfortuntely. All of the What If Scenarios, Secret Rivalries, and Historic Rivalries, as well as the generic rivalries are all set to Four Weeks in length. HOWEVER, a select number of Generic Rivalries do include a Beginning, Middle, and End variants of the rivalries. This will need to be set accordingly at the end of each one, but they do allow for "longer" rivalries.
Q: How do you edit Paul Heyman, Zeb Colter, etc. ?
A: For the involvement of managers, you don't get to edit the managers nor do you need to. Simply fix the settings for the other superstars and the managers will be good to use, no worries.