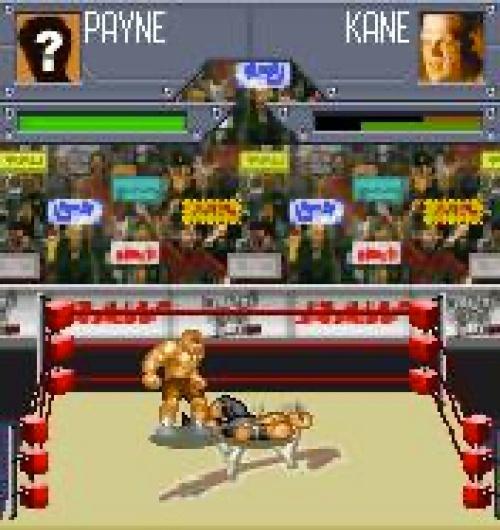 WWE returns to your phone with WWE Raw! Match move for move with all your favorite WWE Superstars on TV. WWE Wrestling action just doesn't get any better than this. Experience the fanfare, excitement and pulse pounding action as you work your way up the roster and challenge the World Champion for the title.
Officially licensed and supported by the World Wrestling Entertainment Inc.
Featuring Triple H, Randy Orton, Shawn Michaels, Benoit, Edge, Batista, Shelton Benjamin, Rick Flair, Jericho, Kane, and Eugene!
Create your own character and do battle against the WWE Superstars.
Recreate some of your favorite WWE Superstars signature moves!
Each Superstar has their own abilities based on five performance categories: strength, submission, endurance, technique and speed.
Awesome gameplay, graphics and bone-jarring slams.
WWE Raw (Mobile) Roster:
Custom Superstar
Batista
Chris Benoit
Chris Jericho
Edge
Eugene
Kane
Randy Orton
Ric Flair
Shawn Michaels
Shelton Benjamin
Stacy Keibler
Triple H
Trish Stratus
Victoria