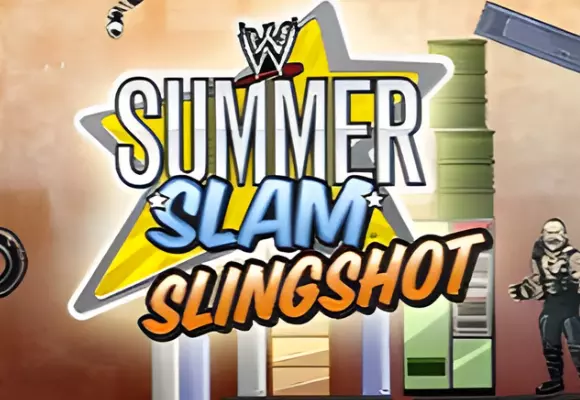 Developed by Genera Interactive, published by WWE.
With superior abilities and infinite power, the superpowers of the WWE Universe descend on Los Angeles for a collision so monumental, it threatens to lay waste to the City of Angels! Choose your favorite WWE Superstar to catapult your way through SummerSlam Slingshot and find out how you can experience the high flying action of WWE SummerSlam. Master SummerSlam Slingshot before continuing your quest for Championship glory! This is a sequel to Superstar Slingshot, with the Angry Birds-esque gameplay fully retained.
Features
- 2 Playable WWE Superstars: Raw's John Cena and SmackDown's Randy Orton.
- Play against 10 WWE Superstars: Big Show, Edge, John Cena, Kane, Kofi Kingston, Randy Orton, Rey Mysterio, The Miz, Triple H and Undertaker.
- Facebook and Twitter Integration
- Game Center Support
Roster
Big Show
Edge
John Cena
Kane
Kofi Kingston
Randy Orton
Rey Mysterio
The Miz
Triple H
Undertaker