Game Series

WWE Games

Release Date

October 18, 1995

Publisher

Midway GamesAcclaim Entertainment

Developer

Midway GamesSculptured Software
WWF WrestleMania (released on home consoles as WWF WrestleMania: The Arcade Game) is a wrestling arcade game released by Midway in 1995. It is based on the World Wrestling Federation (WWF) and features 8 selectable characters.
Acclaim, who published the console versions of the game, developed a follow-up in 1996, WWF in Your House for the PlayStation, Sega Saturn, and MS-DOS.
Official Description:
Take WWF wrestling to the extreme with intense action straight from the arcade smash! It's in-your-face mayhem with punishing head-to-head and team match-ups and grueling World and International title bouts! Pummel your senses with devastating new moves and authentic play-by-play commentary from Vince McMahon & Jerry Lawler! No pain, no game!
Main Features:
1-2 Players
Commentary from Vince McMahon & Jerry Lawler
Digitized Graphics
Realistic Wrestling "WrestleMania"
Multiple Wrestlers to choose from
Mayhem moves like the "Tombstone Slam", "Shocking Hand Buzzer", and more!
Roster:

"It's Got Brawls" Original 1995 Poster: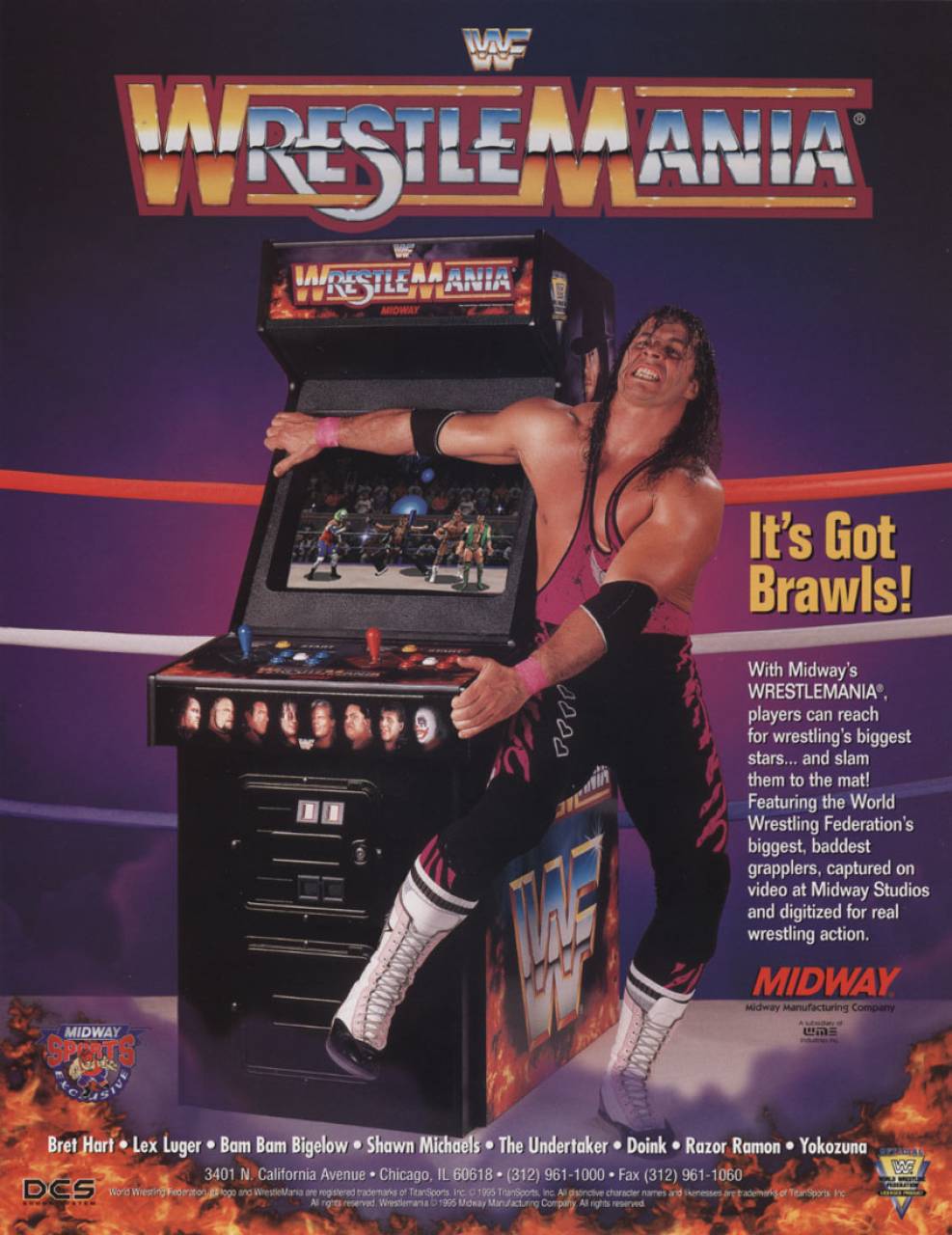 Gameplay Video: