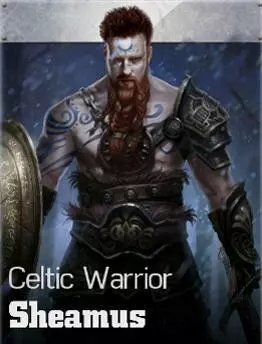 Sheamus (Celtic Warrior) is featured as a playable character in the WWE Immortals Roster.
PROFILE INFO
Celtic Warrior Sheamus (Silver)
Release Date
Base Stats
Jan. 15, 2015 (Day 1)
Damage: 470 - Health: 310
Availability
Signature Moves
Store
1. Irish Curse
2. White noise
3. Brogue Kick
Price
41,000
Special
Mystic Defense - Sheamus and his teammates have 10% increased HEALTH.