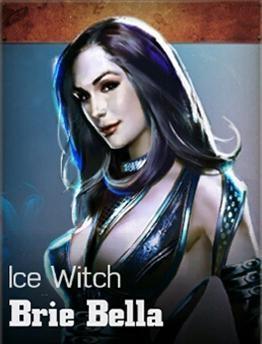 Brie Bella (Ice Witch) is featured as a playable character in the WWE Immortals Roster.
PROFILE INFO
Gender

Female

Superstar Tier

Bronze

Alternative Versions

Brie Bella (Lunar Guardian)

Real Life Profile

Brie Bella
Ice Witch Brie Bella (Bronze)
Release Date
Base Stats
Jan. 15, 2015 (Day 1)
Damage: 220 - Health: 230
Availability
Signature Moves
Store
1. Hurricanrana
2. Ice Blast
3. Twin Magic
Price
11,000
Special
Frost Shield - Brie Bella provides a HEALTH increase to her teammates.